There's something really special about gifting that brings so much excitement and joy to both the recipient and the gift giver. For sisters Nikki and Elle, they set out to create the perfect baby gift that was not only beautifully presented but filled with so many gorgeous goodies that would make anyone feel special. At Big Love Co., they have created what they were unable to find themselves when in search of newborn baby gifts – a unique baby bundle that's ready to send with just a few clicks of a button. Their new baby gift packs are filled with newborn essentials that are both beautiful and practical. Here, they share their business journey so far with The Natural Parent Magazine.
The passion: What inspired you to set up your business? 
It all began after Nikki gave birth to our darling little Cacia. I (Elle) was struggling to find the ideal gift for my newborn niece and fussy little sister. After an endless search online, that affordable pre-curated and beautifully packaged gift that was ready to purchase in a few clicks was impossible to find. There were loads of places that sell gift packs and boxes but not one of them had what I was looking for. Something that was personal, distinctive, perfectly paired and something that made my sis feel excited to receive. It's the least she deserved after pushing out 7.5 pounds of perfection. 
 
It was at that point I knew there was something missing for mums-to-be and baby gift givers. The over thinker that I am started to envisage and create something in my head that could be special.  
What's the saying…great minds think alike? Or maybe it was just sisterly intuition, but while I was creating an imaginary business in my scrambled head, Nikki was creating the same idea on her Pinterest board after struggling through the same experience of finding that special gift for her friends new to motherhood. How good would it be to create the perfect bundle to make gift giving easy and enjoyable? 
 
After one casual conversation, sharing the same experience and vision, our collective idea was born. With a thinker and a doer on board, our vision became our new adventure. 
The launch: How did you start out in the beginning? 
Nikki was on maternity leave with a newborn, suffering sleepless nights from milk allergies, as well as having a hyperactive 3-year-old to look after. Elle a was a full-time working mum, waddling her way through pregnancy with baby number 2. With those few hours to spare after tucking the kids in bed at night, or during those seemingly endless night-time breastfeeds, we researched products, contacted suppliers, sourced samples and designed our very own logo and branding collateral from scratch (thanks to our creative Elle – A qualified graphic designer and woman of many talents).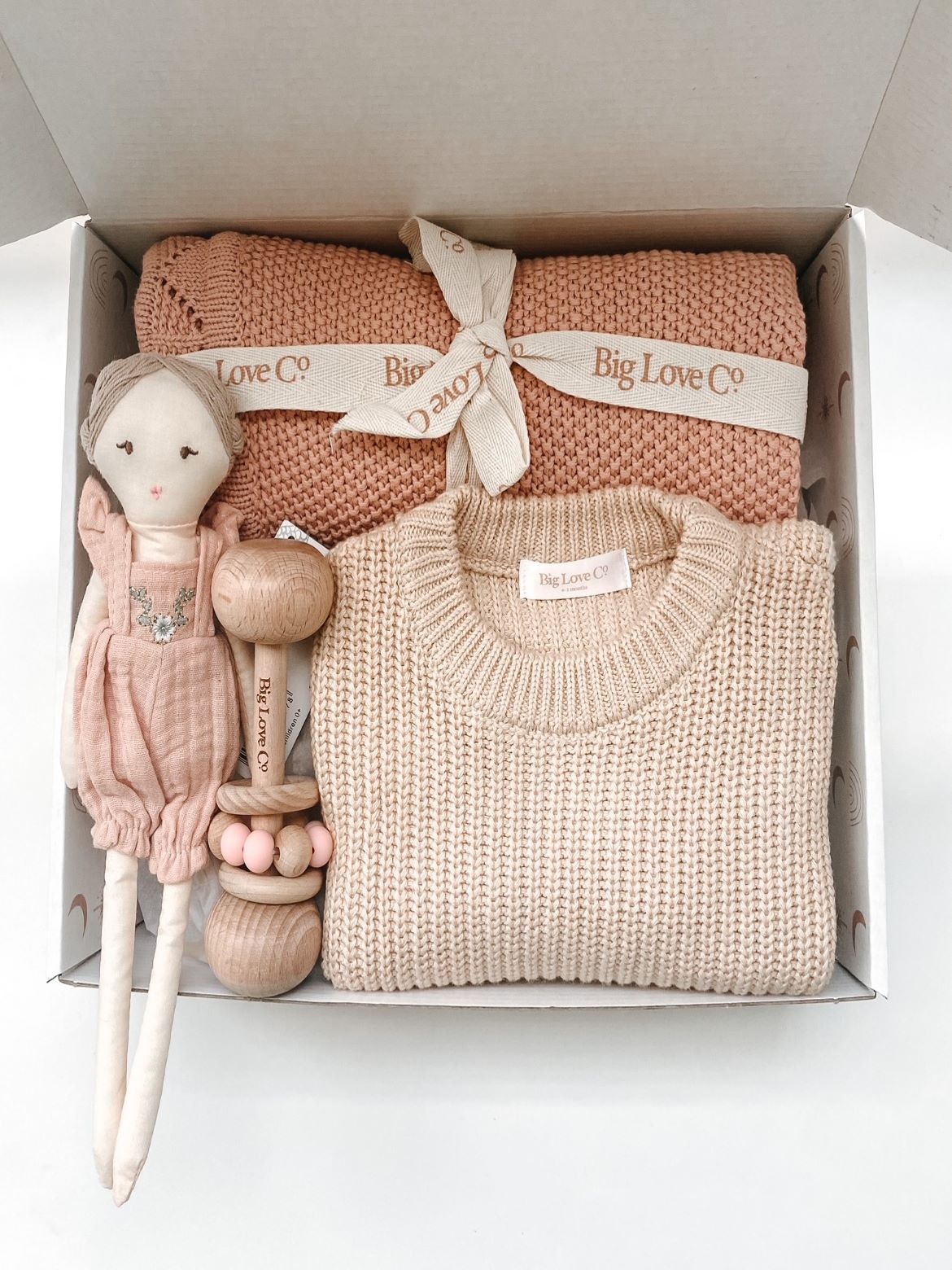 We worked with a variety of suppliers on a range of products. From the quality to the colour and everything in between, we had to be 100% happy with what we included in the range. We're fussy little beings with high standards and we promised ourselves we wouldn't sell anything we wouldn't buy ourselves. There were many hurdles along the way, some that slowed us down, but we persisted, we pushed through, and our vision and mission never strayed. We worked until we were happy, we pushed forward until we agreed – we trusted each other. Not to say we didn't have our arguments and want to scratch each other's eyes out – the true definition of sisterly love! 
 
The time it took little miss Cacia to develop 2 front teeth, learn the mastery of sleeping through the night, and the graceful act of the commando crawl, it took us to finalise our products and complete our branding and swaddle designs. 
We are so proud of each other, what we created and what we have achieved thus far. All whilst juggling work, home duties, motherhood, pregnancy, sickness and the hurdles life just likes to throw in your face. And well, we really couldn't have done it without one another. 
See next page for more…