Feeling uncomfortable about the amount of waste generated in her home, Shayna Stalker became determined to make a change. By launching her business, The Waste-Free Home, offering plastic- and waste-free alternatives, she hopes to share the message that by starting with small simple swaps, you will quickly reduce the waste you create.
The passion: What inspired you to set up your business? 
We (my husband and I) have always wanted to start something up ourselves but we lacked focus, clarity and passion on many of the other ideas we had, so nothing ever came of them. Simultaneously, as a mother I was overwhelmed by the amount of waste our wee family created in the face of such catastrophic issues with the environment. Both my husband and I have always liked to cook and be resourceful in the kitchen and so we decided to start to lower our waste in other areas too and try to live a whole lot simpler. This turned into something I became really passionate about. The more I read and the more I learnt, the more I knew I had to do something.
I struggled severely with Post Natal Depression with my first babe and mildly with my second and it changes you and puts things into perspective. I knew I wanted to be with my children more and have the flexibility to be home with them as much as possible.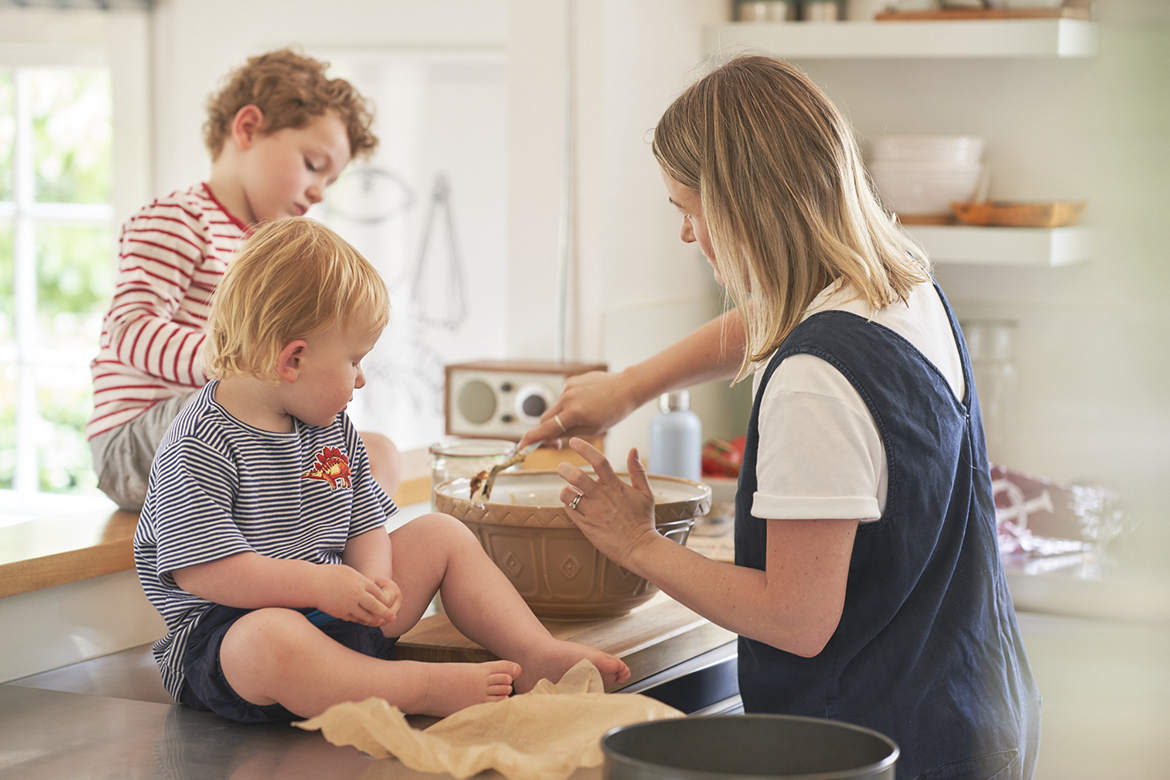 Then two things happened. The Oh Natural business was selling and I thought "hey that's something I might want to do" and I was really interested to the point of chatting to the broker. At about that time we also visited the 'Go Green' expo which showcases heaps of natural and ecologically responsible companies/products. At the expo, whilst everything was natural, low tox and ethically/sustainably made, I still couldn't get over the amount of waste and also how much plastic was still been used both in manufacture and in the packaging. I realised that I wasn't just interested in the natural side of things but mostly the waste-free side. I am generally quite introverted, especially around people I don't know and my husband couldn't believe how animated and confident I became when talking to these vendors about their products and just sustainability in general. We decided right there and then that instead of owning an established brand that we didn't create, that maybe I needed to start my own brand, born from my, now, laser focused core values. I was only interested in low waste and truly natural products that were free from plastic packaging. And that was that.
That very same day I googled 'how to write a business plan' and my husband sat down and wrote it. (whilst my 4-yearoold covered his head with stickers).
The launch: How did you start out in the beginning?  
We wrote an in depth business plan that talked about everything from where we want to start to where we want to be in 1, 5 and 10 years. After that I wrote myself a massive to-do list, made a time line and settled on a launch date. Then I started working my butt off. Everything was done by me – from the photos of products, the admin, the product design, right through to the building of the website. My youngest was still at home with me full time and our eldest was at daycare 3 days a week so I worked mostly at nap times and nights.
We launched the website and social media platforms and are slowly growing from there. We use social media to not only show what products we have but more as a platform to help gently educate people on how to live a lower waste life. Most of the time this doesn't involve our products but rather it's designed to inspire and empower our audience. We engage with everyone who messages us for advice or just general chat and are trying to build our brand around being a business that doesn't just sell. We help educate and inspire #startsmalldreambig.
The innovation: What was the biggest breakthrough for you with your business?  
Realising that our audience doesn't want to be sold to constantly and we need to – for the sake of longevity – work on our brand and what we are about. We believe that if we focus on supporting and inspiring our customers, then the sales will come later (hopefully!). We've also seen good success from Google Ad words and SEO. It keeps the orders steadily coming in and connects us with those people who are specifically looking for our products and are ready to buy.  
See next page for more…