By Loveday Why
This turbo charged honey is essential for times when you are feeling under the weather or are fighting a low level infection and would prefer not to use antiobiotics. It uses the wonder root, turmeric, alongside ginger, honey and coconut oil to offer anti-inflammatory, anti-bacterial and anti-fungal support. You can take a teaspoon full a day or spread it onto toast in the morning.
If you are struggling with mastitis and are searching for remedies, this is partly what I used to recover and it was a delicious medicine!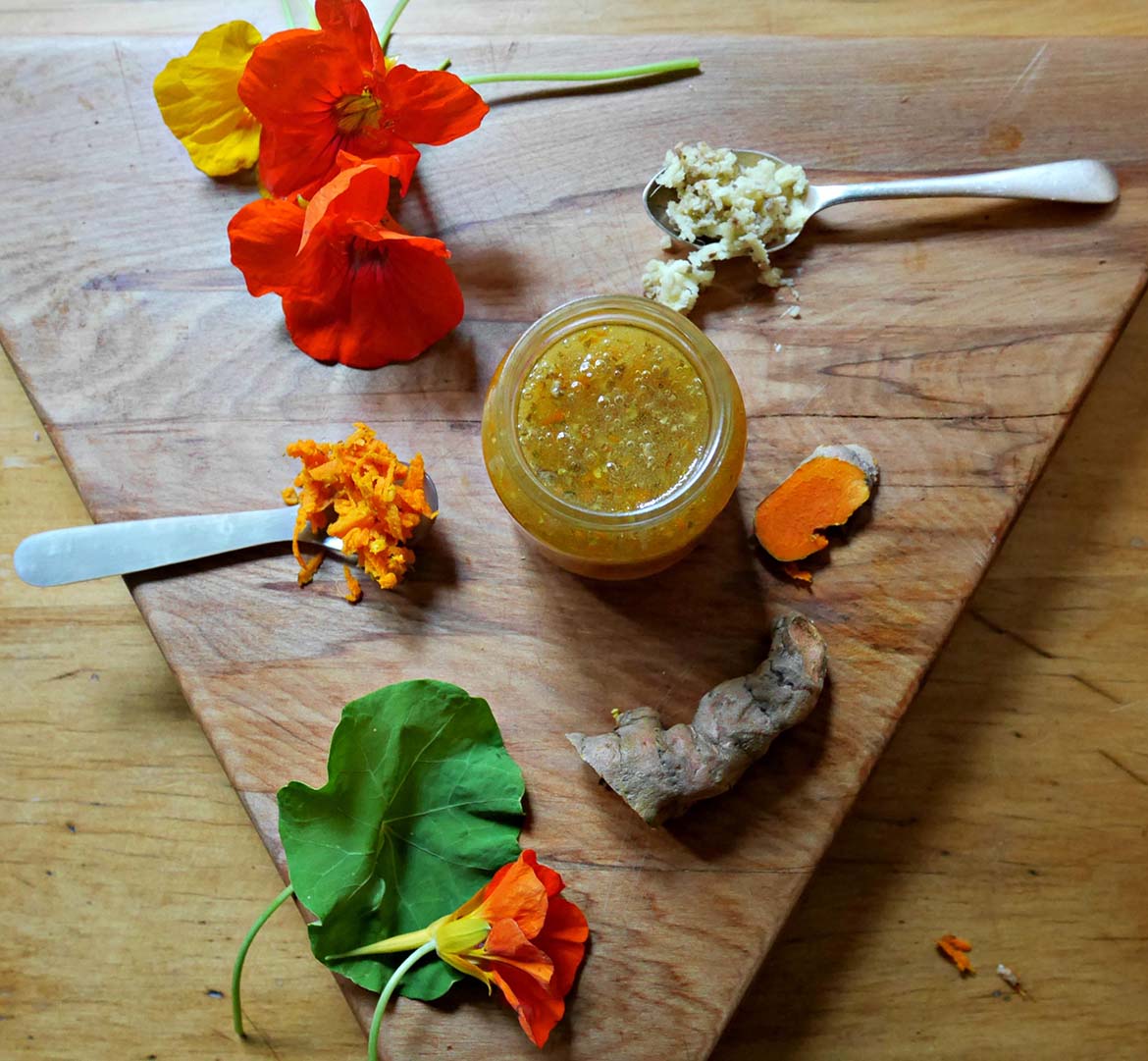 Finely grate:
1/2 tbsp turmeric root
1 tbsp ginger root
Melt together:
1/2 tbsp coconut oil
1/2 cup of honey
Stir all the ingredients together and store in a covered glass jar at room temperature.
You will find that the grated ginger and turmeric rises to the top, so simply stir before using.
Wishing you health and heart, xxx
---
Original post found here. 
Loveday is a writer, healer and coach. She offers in person and distant Rahanni energy healings and is currently leading workshops in movement, meditation and writing practices from Studio Tula, Dunedin. You can find more of her simple, nourishing recipes and vibrant, heart-led living on her website Wild and Good.