Ariel is a mum of two and the founder of Bliss Birth, changing birth experiences all across Australia with one little pink device.
My son arrived at 4am after almost 48 hours of painful contractions and, totally exhausted, it had taken me almost 2 hours of pushing to deliver him laid on the bed. Thank god I went overboard with the birth partners because I needed my sister and mum to hold my legs up as I pushed, because I was trembling with exhaustion. My husband told me I was strangely silent all the way through those last harrowing hours – I was just totally spent.
I remember thinking, what if I can't do this?
I did do it. And I have never felt so proud in my entire life. But, as I approached my second labour, I was doubting myself. I just kept thinking, I don't know if I can do that again.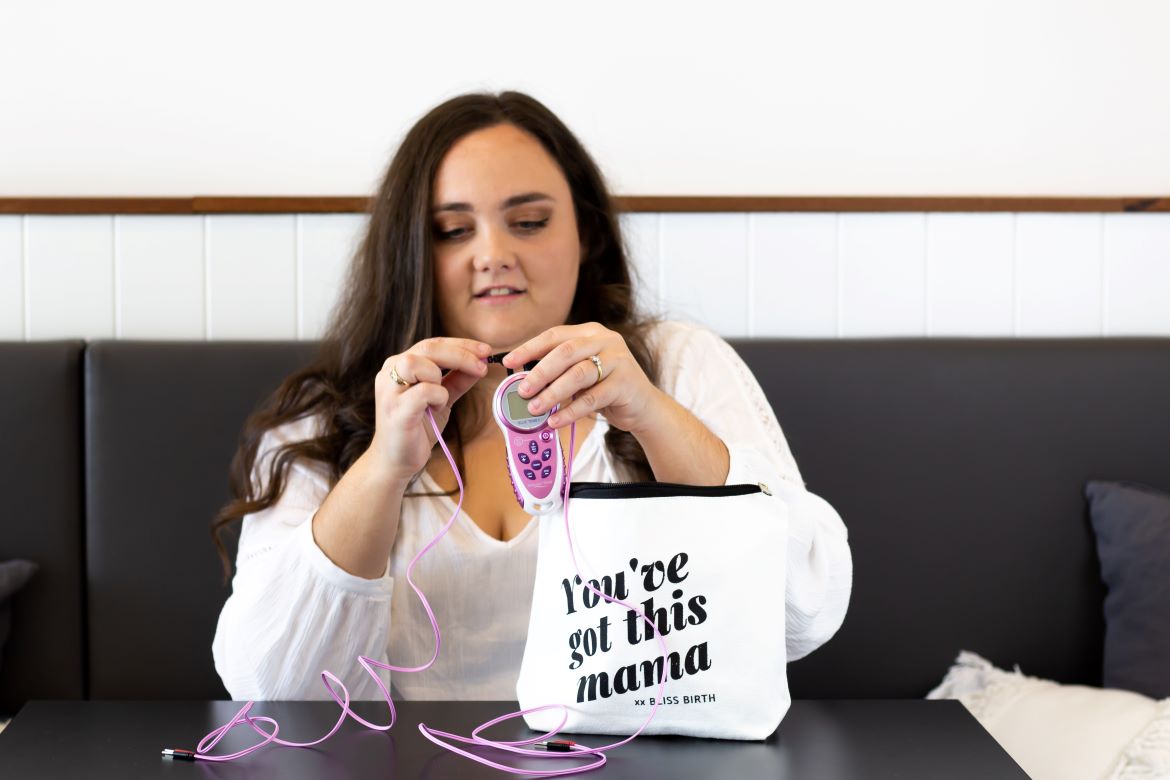 Enter: my secret weapon. And I'd known about it all along.
With my first pregnancy, my midwife was super supportive of me planning for an unmedicated birth with as little intervention as possible. I did my research, and I knew that it was what I wanted for me and my baby if we were both safe. But when she mentioned TENS during my first pregnancy – an all-natural, drug-free pain management device for labour, which has no negative side effects for you or baby – it seemed too good to be true! But no one I knew had ever used one. What does using a labour TENS feel like? Does TENS for labour hurt? Does TENS actually lessen the pain of contractions?
See next page for more…