By Roxy Lee Photography
So you have just found out you are pregnant, you're over the moon and you spend the next few weeks organising bringing a little one into your life with nursery themes, doctors appointments, hospital visits and more! Now that you have everything sorted and you are feeling a little more organised and together, you know it's time to find that special photographer to capture the first few days of your brand new baby. You want those little details to be remembered forever, those wrinkles, rolls, and those squishy lips. That fleeting moment where your baby fitted so perfectly in your arms.
This is not an easy task, there are so many photographers out there – all I can say is LOVE your photographer's work. Go through their portfolio and ensure it is consistent. These are, after all, images that you are going to have for a lifetime, and you want to fall in love again and again every time you see them.
Ask them questions – not just about price but questions about immunisation, safety, the environment they are photographing your baby in, and their years of experience. It is so, so important picking the right person for you and your family; you need to feel comfortable and you also need to know that your baby is going to be safe, content and secure during their session.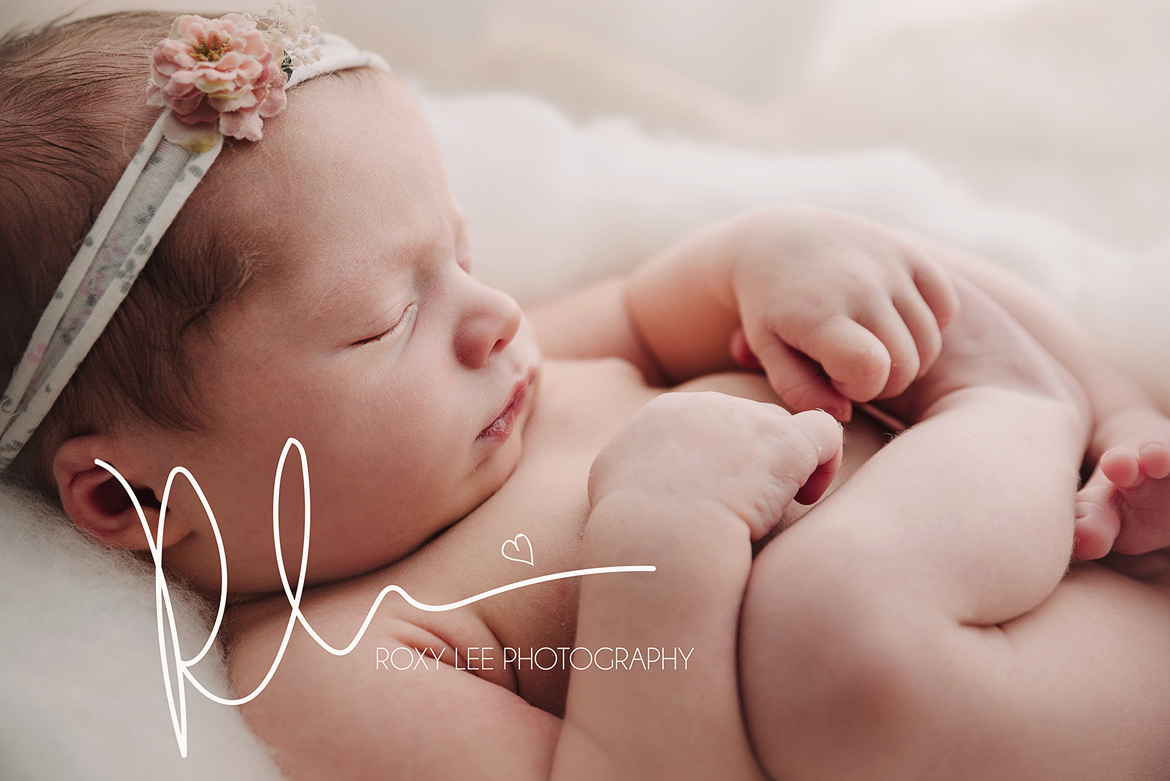 I have been working with children my whole life, and started newborn photography in 2013. My goal was not only to be able to capture beautiful images for you to hold dear forever, but also to ensure that I kept newborns safe and secure at all times. I attend trainings and workshops to ensure I keep up to date with my posing and newborn safety – this is so, so important!
I feel so lucky to have this talent, and pinch myself that I get to be a part of families lives in this way. There is so much joy in the arrival of a baby, and I am honestly so grateful I get to capture this special time.
My studio is the perfect environment for photographing newborns. I keep it cosy and warm, and you are able to relax whilst watching me photograph your tiny baby. All family members are included in my sessions, and I highly encourage parents and siblings to have their photos taken too. It's such an amazing and important time!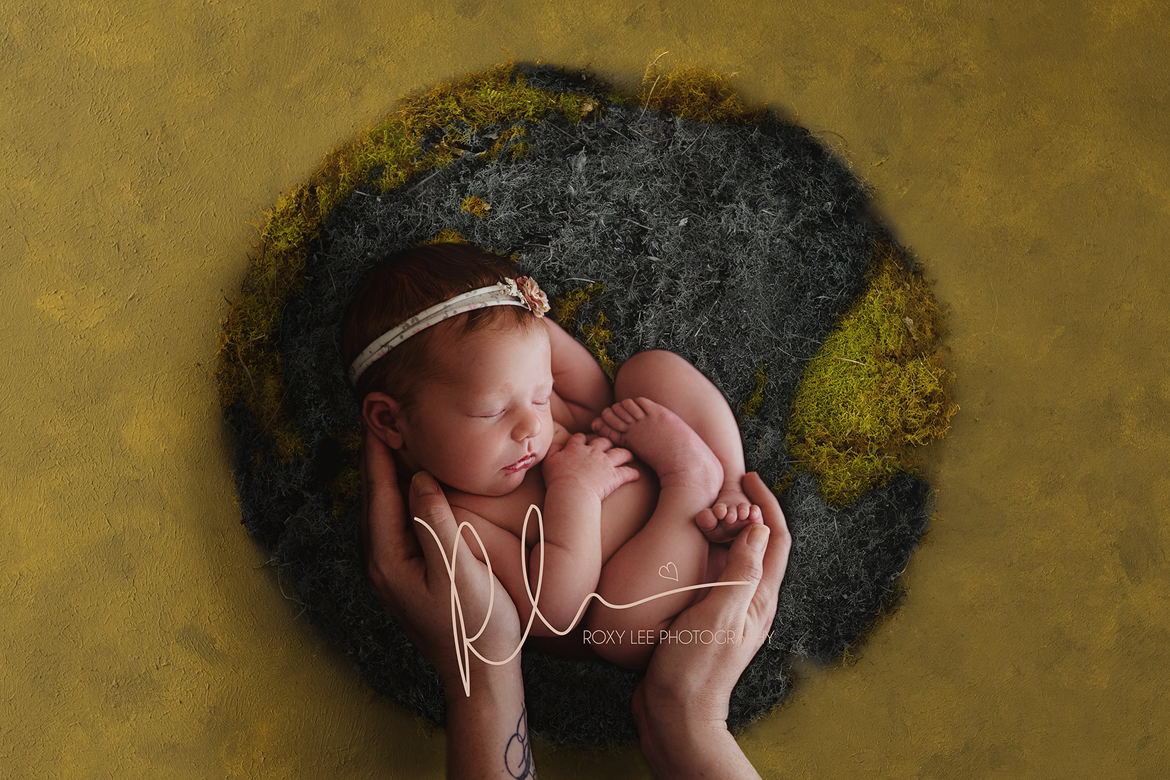 Once you have made contact, I will pencil in your due date. This is so I have an idea of when we will be photographing your baby. Of course I completely understand that babies come on their own time and I am 100% flexible too. I also offer to do a maternity session as part of your newborn package, as I do love to meet families before the session so that they feel that little bit more comfortable at the newborn session (especially young children).
Once your baby arrives and you contact me, we set up a date that works for you and your family to do the session. Usually around the first 6 – 12 days after baby is born. Why so early? Well it unfortunately doesn't take long for your brand new baby to grow! As the weeks go on, it becomes harder to get them nice and sleepy, and then it becomes harder to pose them. You also miss out on capturing when they are just so teeny and can fit in your hands, they are only ever this teeny once after all!
I then send out a preparation email letting you know everything that you need to bring along, a run down of the session and the studio address, etc.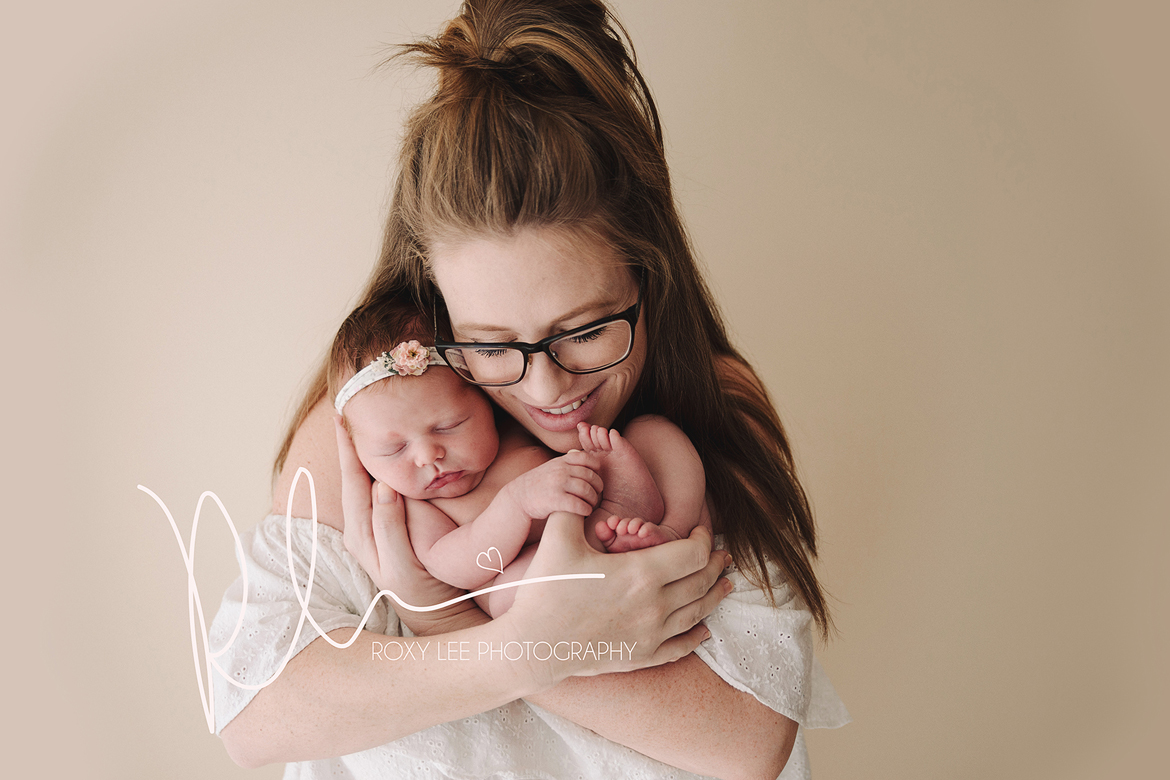 When photo day arrives, I have my studio cosy and warm, drinks ready in the fridge and little set ups ready to go for your little one. When you come into the studio I will ask you if you have any colour preference or poses that you would particularly like so that I can ensure I try to get those for you. I discuss the process; if there are siblings we photograph them first always. I discuss the importance of letting your little one lead the session, and that I never push a baby into any poses.
See next page for the rest!