Photography has been a huge part of Moira van der Westhuyzen's life since she was a child, and she is now living her dream, capturing moments of human connection, raw beauty and love. She is a firm believer that memories are treasures to be kept for generations. She feels honoured to capture the love between families, the milestones, and the little details, before they get lost to time. From maternity and newborn shoots, to babies, toddlers, older kids and families, she is passionate about providing people with beautiful photographs they can look back on for years to come. Here Moira talks to The Natural Parent Magazine about how she started Wild Little Hearts, the pros and cons of running her own business, and her hopes and dreams for the future.
The passion: What inspired you to set up your business?
Since a young age, I have lived and breathed photography. After school, I officially studied photography and completed my fine art photography degree in three years. Then I started my career as a wedding photographer and shot over 300 weddings in a decade! Stepping into family photography in 2019 felt like the next natural step and it has been a dream to photograph so many families. Photographing families encompasses so much of what I hold dear: human connection, boundless love, raw beauty – the list goes on! Family photography has an incredible depth of love and sentimentality to it and eternalising childhood, memories and love between families is an absolute dream. I love photographing everything to do with families and not just one aspect – maternity, newborn, babies, toddlers, older kids, you name it!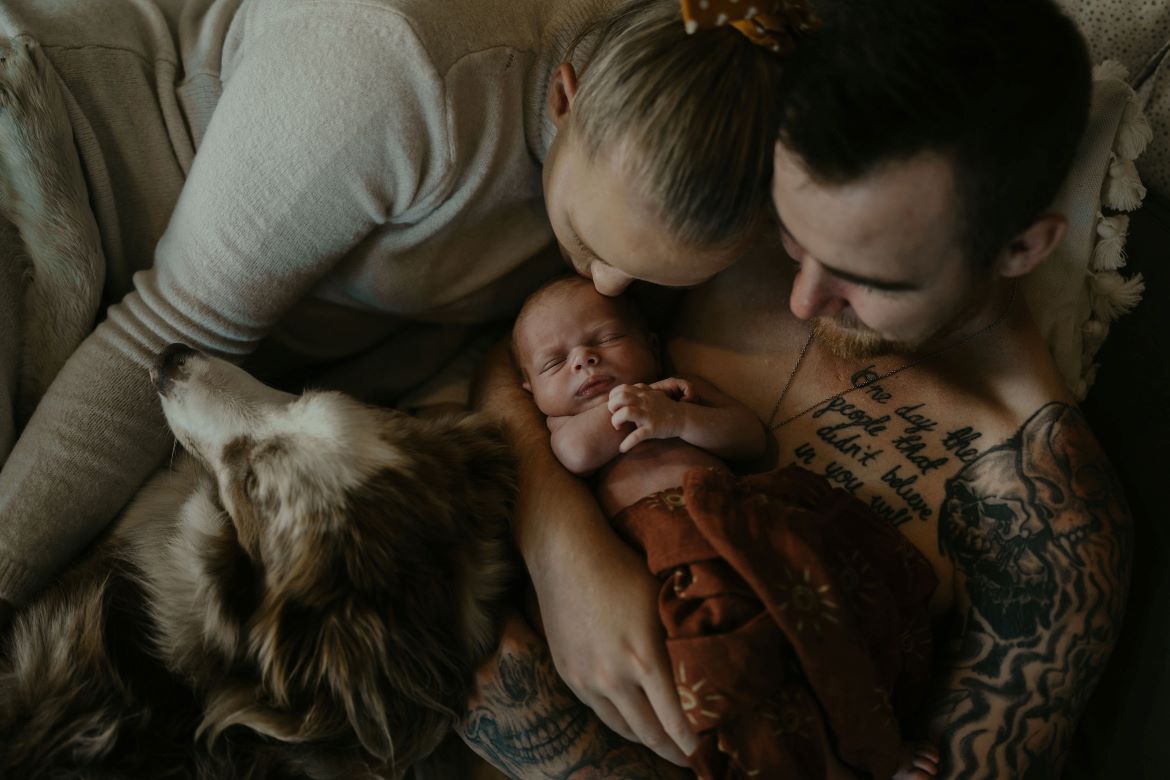 The launch: How did you start out in the beginning?
I started out by photographing some families for free of charge in order to have some family photos on my portfolio, instead of just weddings! After that, it didn't take long for Wild Little Hearts to pick up steam. Instagram was a big help in the beginning, and I run some ads on Instagram and Google on occasion too.
The innovation: What was the biggest breakthrough for you with your business?
I moved from South Africa to New Zealand in April 2019 and had to start building my network from scratch! There has been no singular breakthrough moment, just a sure and steady pick up of pace. The more I shoot, the busier I get – word of mouth is a game changer!
Yin and Yang: How do you balance work and family?
So far, my family consists of my husband, myself, our whippet, two cats and plenty of house plants – so a pretty low maintenance family! We're hoping to welcome a baba into the mix soon, which will certainly change up the balance! Since my shoots are short (either half an hour or an hour), I'm anticipating still being able to have a good work/life balance once our family dynamic changes. Generally, summer months are more popular for shoots and are much busier for me, so I naturally get some more down time over winter. My husband also works from home and is the owner of his own business so he has promised to help share the load (and I'll be holding him to his word!).
See next page for more…