The Pic-a-nic Nook creates custom play spaces and nooks for little people, using pre-loved & second hand furniture, transforming these pieces to create amazing play furniture such as market stalls, kitchens, ice cream carts and more. Passionate about the environment, using repurposed materials was a must for founder Lily Knight. She wanted to find a way to help families and children to connect with one another and to build strong foundations within the community, as well as creating a safe space to nurture those all-important first relationships Their Pic-a-nic Baskets are the perfect way for your child to explore and learn through play, bringing hours of fun and also helping to develop motor skills, problem solving and social skills. Here Lily talks to The Natural Parent Magazine about the passion behind her business, the challenges she has overcome, and her hopes and dreams for the future.
The passion: What inspired you to set up your business?
It was right before the pandemic hit when the seed of an idea called the Pic-a-nic Nook started to grow. I had relocated from Australia to New Zealand and was working as an Early Childhood Educator. I noticed that many families were without extended family support in the transient town we lived in.  
After listening to first-time parents, I found this was a re-occurring story. Many of these families found it difficult to make meaningful connections and lacked outside support. We all know of the saying, 'it takes a village to raise a child' but sadly, whether it was through circumstance, location or the pandemic… many families around the world suddenly found themselves very much alone.
I wanted to find a way to help both families and children to connect with one another and to build strong foundations within the community, as well as creating a safe space to nurture those all-important first relationships.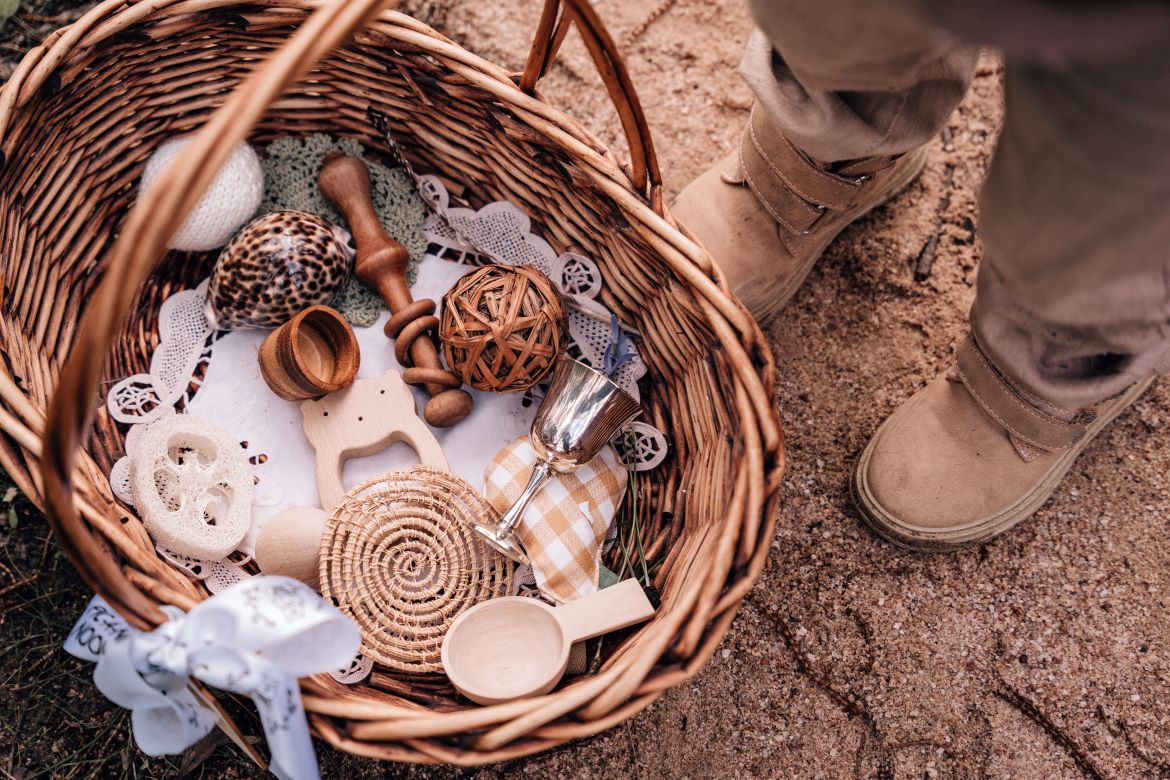 As an Early Childhood Educator, I always try to look at the world through the eyes of the child and unfortunately our 'adult world' is not built for children. Many public spaces do not cater for the needs of a small child. Places such as restaurants, cafes or waiting rooms often have materials or toys put in a corner as an afterthought. Even some purpose-built playgrounds will have a bike track or flying fox, but no play equipment built with smaller children in mind.
So the idea was born where purpose-built play areas could be placed in these locations using upcycled and repurposed furniture to create play market stalls or play kitchens to engage the hearts and minds of children, whilst allowing parents and carers to build friendships and a sense of community and belonging – a space where both parents and children alike would feel engaged and could make meaningful connections with others building strong foundations and relationships in the community.
My idea was centred around creating a 'nook' – a purpose-built space dedicated wholly for children, using sustainable materials and not just as an afterthought. A gathering place welcome to all, much like a picnic where we share our space, share stories and connect. Respectful relationships and connections are the very first building blocks that allow children to feel confident and secure to then venture out to explore the world around them.
I am passionate about the environment so using repurposed materials was a must. An old and tired writing desk became a child's play oven; a coffee table became a play market stall. Taking these forgotten objects and breathing new life into them gave me a great sense of drive and purpose and fuelled my own creative juices, while hoping to spark the minds and imaginations of our littlest learners.
After seeing the amazing heuristic and natural loose parts on offer in New Zealand, when it came time to move back home to Australia, I wanted to bring this idea with me. I also wanted to create the sensory Pic-a-nic baskets so that families had a ready source of heuristic items at their fingertips which they could easily pack on a holiday, take to a cafe or public space, so that their child would have a ready source of items to engage and play with.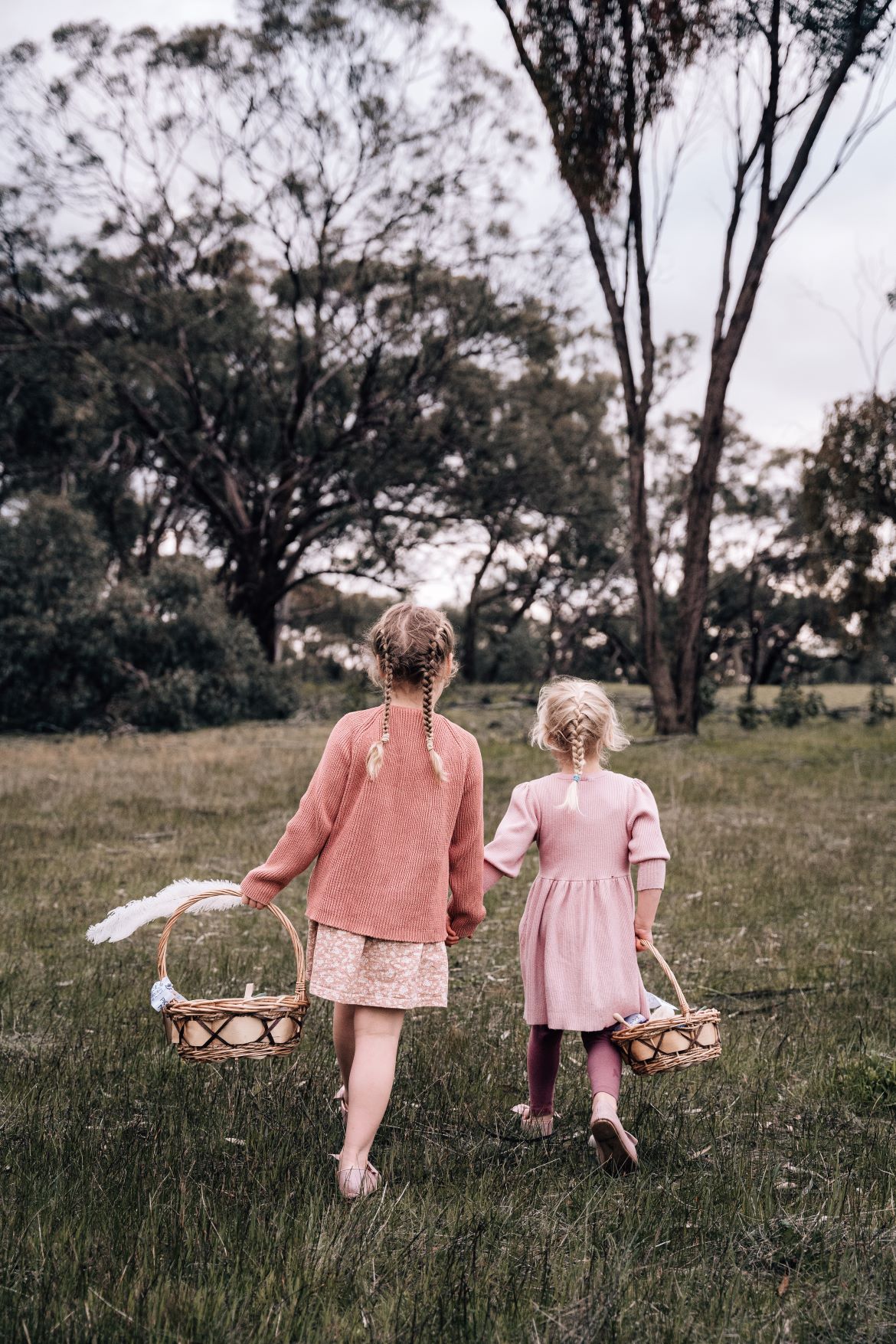 I am enthusiastic about offering natural and open-ended resources which allows children to explore and learn at their own pace. It is through these natural loose parts and heuristic items that children can begin to develop their own knowledge and concepts of the world around them. Using their senses such as sight, touch, sound, smell and taste, children develop their own hypotheses using trial and error. Children can learn about the rough texture of a banksia pod, the soft texture of a feather, the cold temperature of a silver spoon, and the sound of a shell as they hold it up to their ear.
The launch: How did you start out in the beginning?
I started very small. I personally hand-picked many of the items in my sensory baskets from local Adelaide charity organisations, even foraging items found in nature, such as shells, pinecones and banksia pods. As this idea grew, I began to source items from small local Adelaide and Australian suppliers. I even dusted off an old sewing machine and hand made linen baby rattles.
I began my Instagram page and sold baskets through direct messages and also attended local markets. This small launching process gave me time to gather feedback and build relationships.
See next page for more…