Hearing of her friend's struggles with her kids' screen addictions, Kate Curry made the decision to design something that would not only help herself, but all families with the management of screens in their lives. As her children got older, she became very aware of the fascination with devices and also the clutter of wires and devices spread around the house. Understanding that in today's world, you can't completely remove technology, and acknowledging its many benefits, she invented inchargebox to help families to find a healthy screen time balance, while enjoying joyful times away from screens too. The multi-award winning inchargebox is the world's first lockable tech charging station. Here Kate talks to The Natural Parent Magazine about the inspiration behind her business, how she balances work and family time, and her hopes and dreams for the future.
The passion: What inspired you to set up your business?
About 7 years ago when my kids were quite little, a mum friend with teenagers was really struggling with her kids' obsession with online gaming and warned me to never have tech in the bedrooms…especially at night! She was so distraught by how the addiction had taken over their lives. This moment planted the seed in me to do something to help myself and all families with managing the screens in their lives. As my kids got older, I could see the fascination they had with devices, and the clutter of wires and devices all over the benches and house was also something that needed to be dealt with. There are only so many hiding spots in one house! So I invented inchargebox! We have a few set up around the house and my whole family use them daily.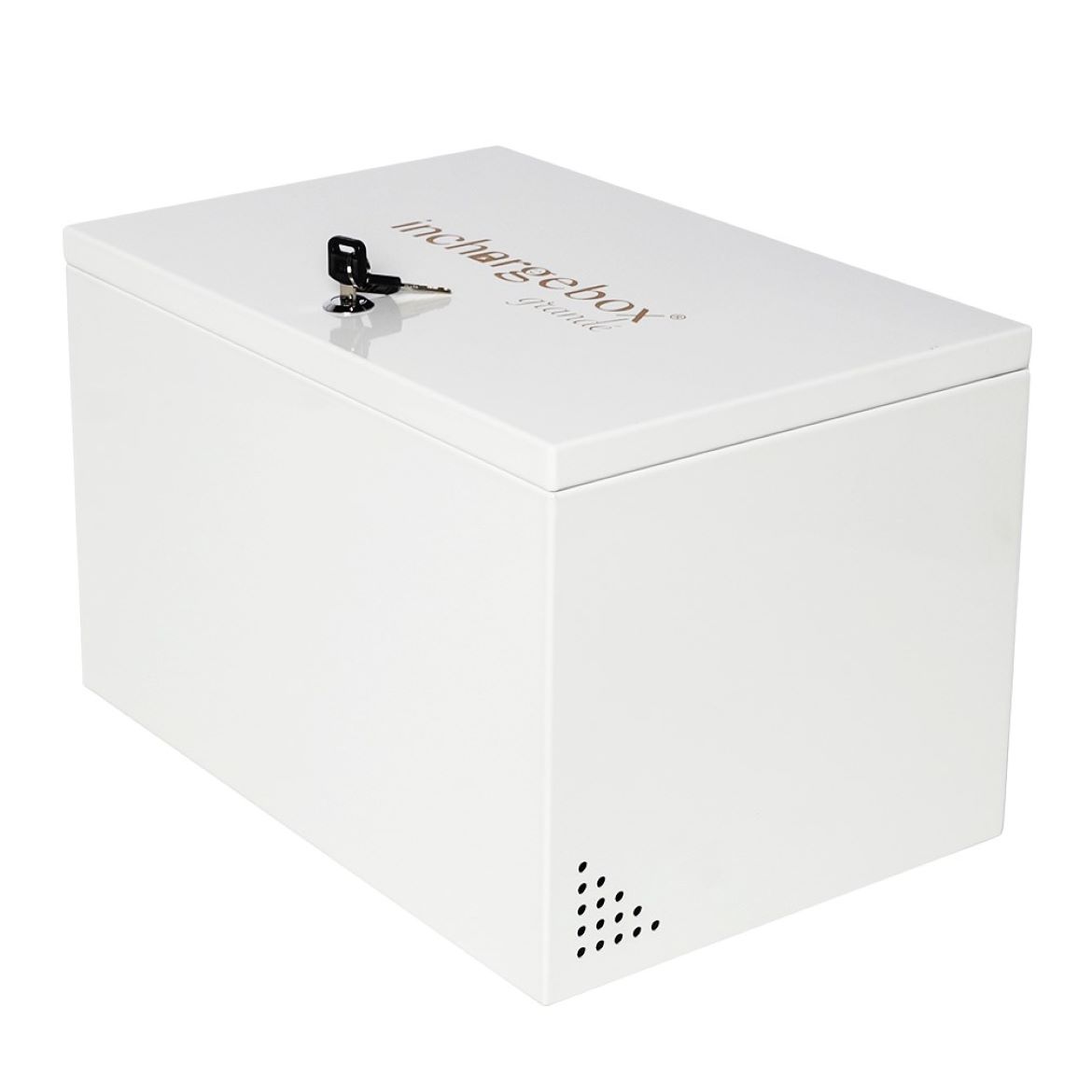 The launch: How did you start out in the beginning?
I started out with a very heavy wooden box made in Melbourne with a huge clunky power board  – I spray painted them different colours and shipped them around Australia – mainly to family and friends at the start – the idea was so popular but I realised the material needed to be lighter as shipping costs were ridiculous. So we moved on to powder coated steel in black and white with the best of the best power boards which are ever evolving to keep up to date with device upgrades. Now the inchargebox is available in a range of colours and sizes and port options to suit everyone across all corners of the globe!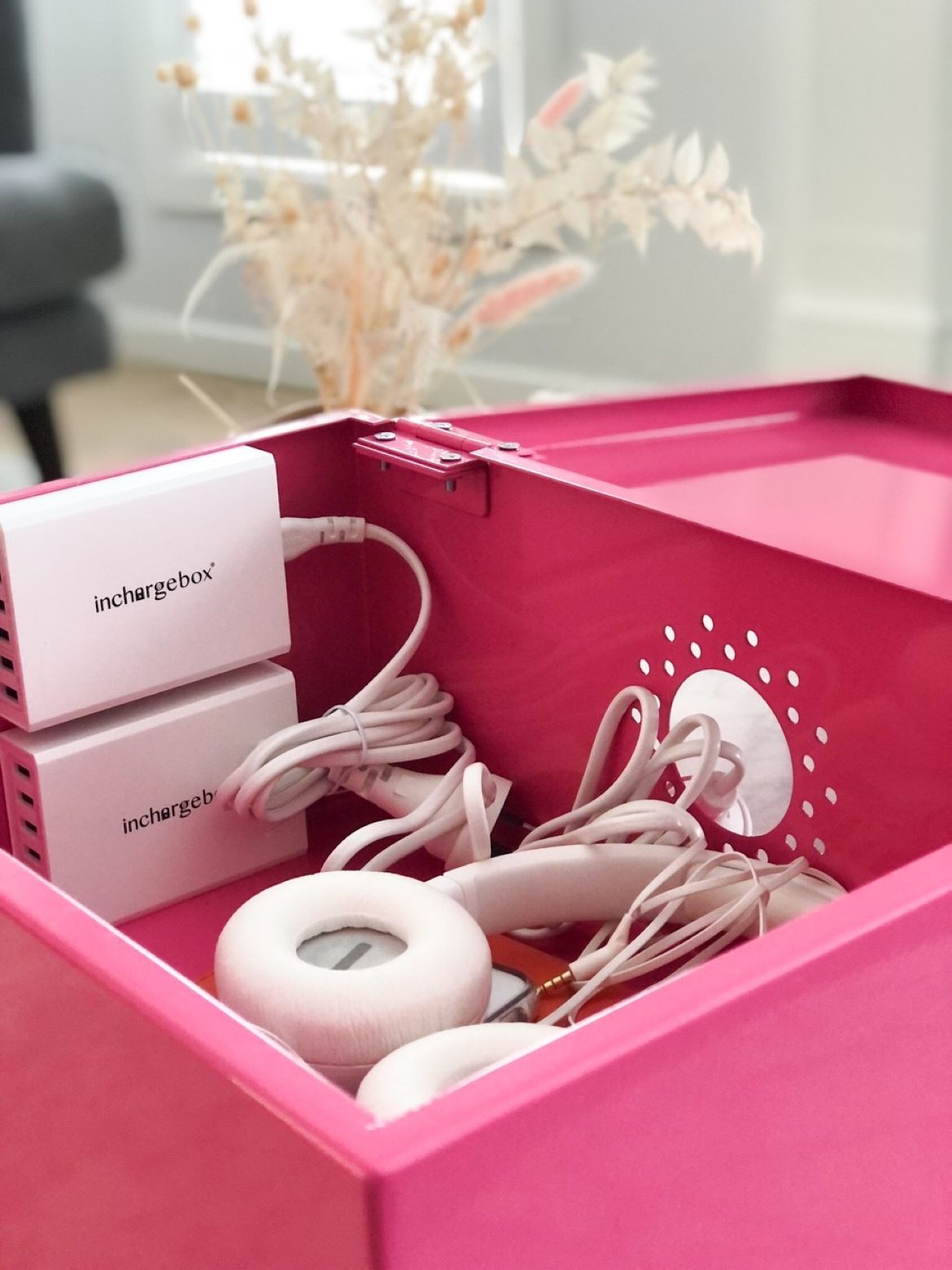 The innovation: What was the biggest breakthrough for you with your business?
The biggest breakthrough was when people started hearing about the box, loving it and telling people about it – amazing people who work with children and Cyber Safety, Teachers, Educators, people who work with ASD children, women in business and our customers! Some of these people I have to thank are Susan McLean, ChildSafe, The Ausmumpreneur community, Ladystartup community, Roar Success crew, Rebecca Sparrow, Mia Freedman, Sharon Witt, The Real Dads of Melbourne, Claire Eaton, Michelle Mitchell, Dr Kristy Goodwin, The Organised Housewife, people at Amazon, Catch, Angelfish Dragonfly, my family and friends! The list goes on and continues to grow! So thank you to these people who heard about the box, loved it and continue to spread the word. I am truly thankful to them and all of our customers for telling their friends and communities about inchargebox.
See next page for more…