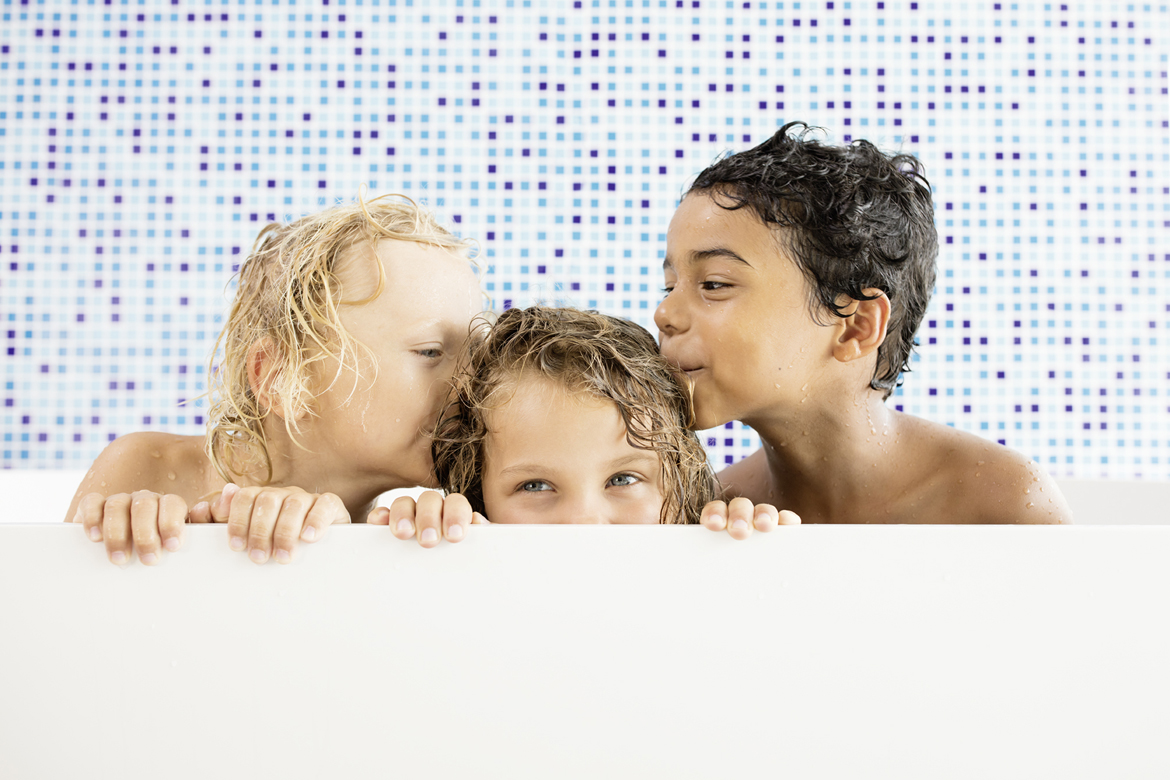 The choleric temperament – short tempered, fast or irritable.
Initiative, idealism and endurance, they like the truth, are enthusiastic and punctual. Easily riled, quick tempered, if something does not go according to plan, they may be demanding or rarely listens to reason and doesn't allow themselves to be helped, often dominates (classroom) discussions. But they are quick to forget anger or unhappiness, once expressed. Actively help other children and redresses mistakes.
This is the inspiration behind Weleda Kids 2in1 Happy Orange with Seal.
The phlegmatic temperament – relaxed and peaceful.
Recognisable from eyes full of wonder with which the child views the world and the calm and cheerful manner they maintain amid the hustle and bustle. As long as there's something to eat, all is right in the world. Has the ability to remain serene in stressful situations and has a calming effect on others. Loyal and tranquil they have a fondness for routine, so dislikes change and can take quite some time to accept it.
This is the inspiration behind Weleda Kids 2in1 Lively Lime with Hippo.
The sanguine temperament – enthusiastic, active and social.
Happy when able to communicate and very sociable. Interested in everything and always open to new things, often not very tenacious. They are not very interested in standards and rules, and are not vindictive. Always on the move, these kids tend overexert themselves when younger, so need an afternoon nap and plentiful sleep at night. Popular with almost everybody, as these children are always fun to be around.
This is the inspiration behind Weleda Kids 2in1 Very Vanilla with Dolphin.
---
Weleda is the pioneer and world's leading manufacturer of certified natural organic cosmetics and one of the best known providers of anthroposophic pharmaceuticals. Founded by the Austrian philosopher Rudolf Steiner in 1921, we follow his principles still today. Our portfolio comprises over one hundred, NATRUE certified natural organic skincare and body care products, all developed with the highest quality ingredients and based on our unique understanding of people and nature.