Providing natural bath time fun for little grown-ups (aged 3 to 10 years), the new, convenient Weleda Kids 2in1 Shampoo & Body Wash, gently cleanses skin and hair while being mild on the eyes. Developed with kids, for kids, these natural cleansers do not dry out skin and come in three kid-friendly fragrances, Very Vanilla, Lively Lime and Happy Orange.
Packaged in playful bright colours using fun aquatic animals, these Kids 2in1 products are NATRUE-certified natural, cruelty free, with no synthetic detergents, preservatives, fragrances or colours, no GMOs or mineral oils. Skin, eco and vegan friendly, perfect for big kids!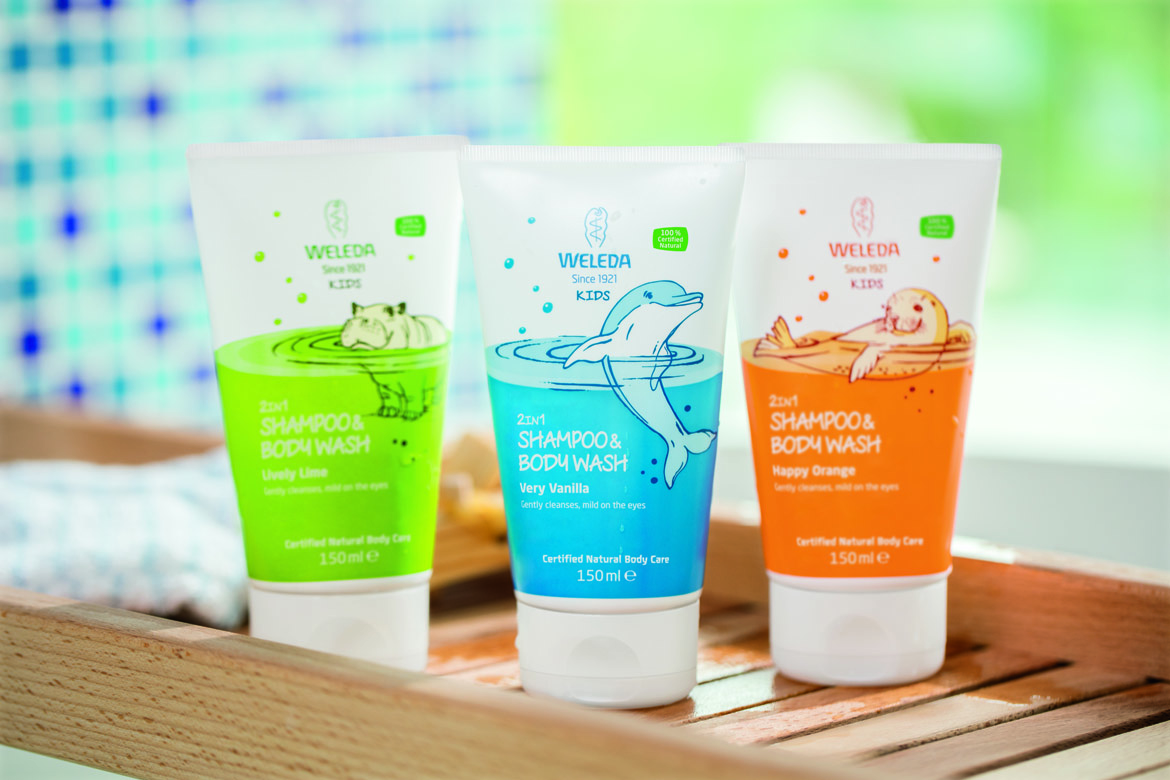 The inspiration behind the selection of the fragrance concept and the aquatic animals of the Weleda Kids 2in1 Shampoo & Body Washes was the four human temperaments, which originate from Hippocrates' (460-370 BC) teachings on humours.
Rudolf Steiner adopted them as a non-scientific model of personality, first mentioning them in 1892 and introducing them as a basic element for the teaching staff when he founded the Waldorf School in 1919.  In Waldorf educational theory in particular, it is an instrument that can be used to support the development of children by closely examining the child's spiritual properties. The aim is not to discourage the children's temperaments or change their personalities, but to help them develop.
Which temperament best describes your big kid?
The melancholy temperament – analytical, wise and quiet.
Experiences and encounters have a lasting impact, a child may cry in the evening because of an encounter or incident in the morning. As a child, they often feel misunderstood and unacknowledged, particularly if the parents have a different temperament. They are likely to become pensive, serious and able to empathise positively.
See next page for 3 more temperaments…