By Hannah Schenker
Got a baby shower coming up? Stuck for ideas of what you could possibly gift your dear eco-conscious friend and her precious babe? Well we've done some research for you and have come up with five must-have eco baby shower items that your mama-friend will absolutely love, and so will Mother Earth.
Organic bedding
Going organic when it comes to a baby's bedding is a must – they are going to spend a lot of time up close and personal with these fabrics, when their skin is the most new and sensitive. Conventionally grown cotton accounts for almost a quarter of global pesticide use – it is one of the most highly sprayed crops there is. Organically grown cotton is cotton grown in soil that has been certified free from pesticides and fertilisers for at least three years. Organic farming uses less fossil fuels than conventional agriculture and works alongside nature to help reduce the impact of reaching our air, soil and water. Organic cotton is the natural choice for baby's delicate and sensitive skin; it's pure, strong and super soft. Ecosprout organic cotton sateen sheets are a lovely breathable 375 thread count, are extremely soft with a warm-to-the-touch feel, and are Global Organic Textile Standard (GOTS) certified.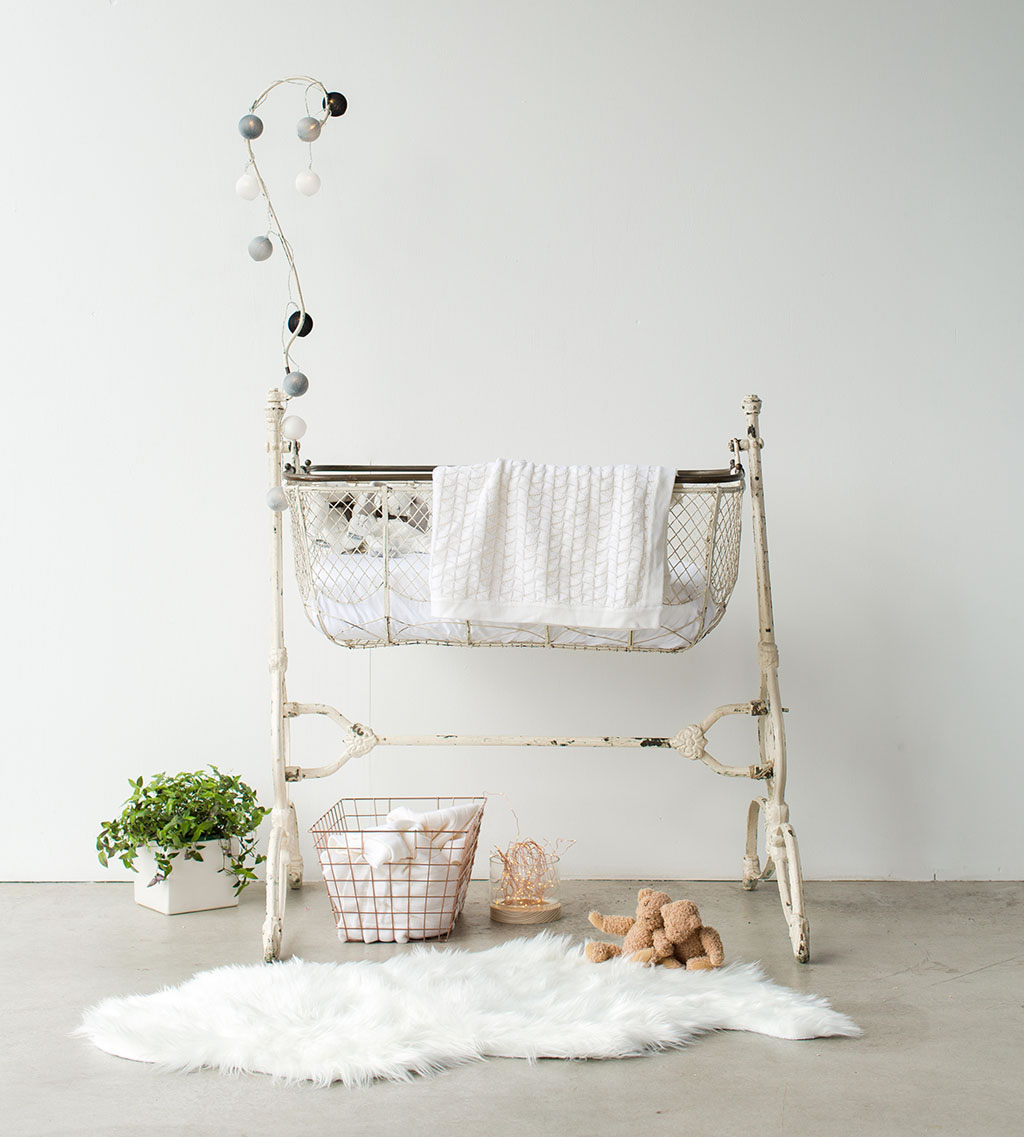 Organic bath
We often think about the kinds of chemicals that go into the bath water and opt for cleaner, greener products, but what about the towel that dries the wee baby off afterward? Certified organic cotton towels are the way to go, for all of the above reasons – our little ones need protecting from as many harmful chemicals as we can manage. Ecosprout have thought of that and combined the goodness of organic cotton with the greatness of a hooded towel: the Ecosprout Organic Hooded Baby Towel. Since body temperature can rapidly decrease after a bath, hooded baby towels are the perfect bath time accessory for keeping baby warm, happy and healthy. Babies (and toddlers) lose a lot of body heat in a short amount of time when their heads are uncovered, especially when wet. Hooded towels can help maintain a safe body temperature – ideal for these colder months.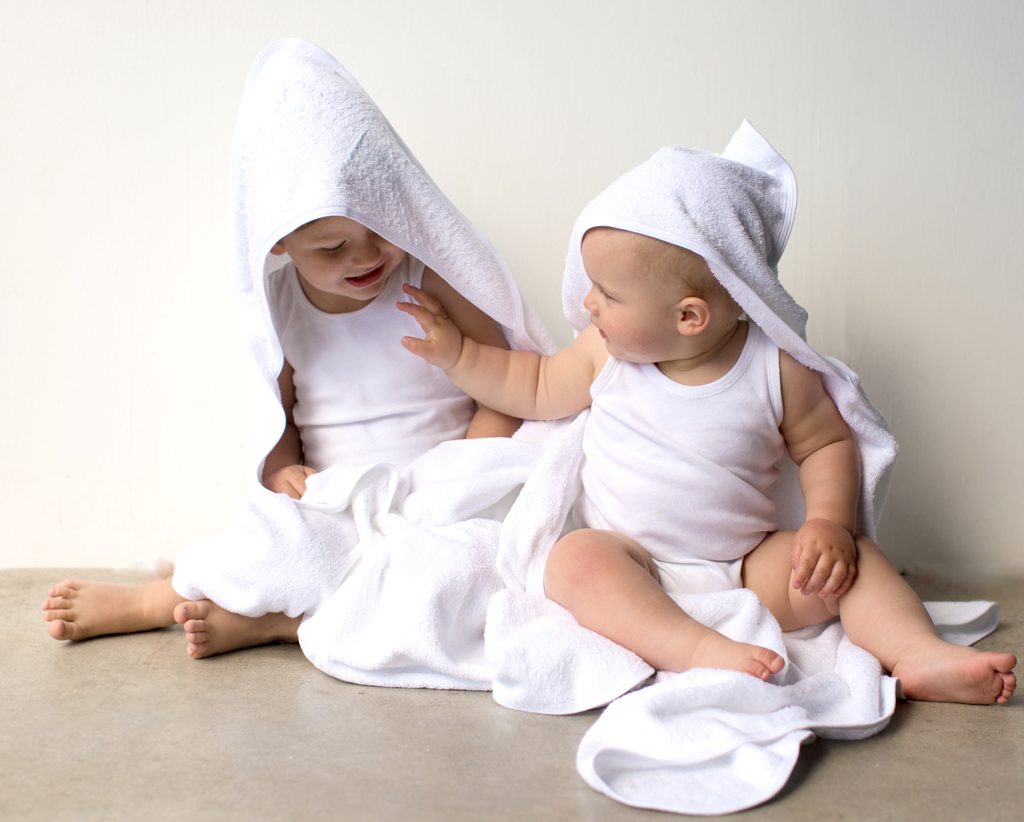 Breastfeeding on the go
A breastpump may not be the first thing you think to gift at a baby shower, but how incredible it would be to receive one of these Haakaa silicon breastpumps – great for a mum on the go. Made from 100% food grade silicone, this compact pump is perfect for long distance trips, planes, car rides, family BBQs or anywhere they would like to express silently and quickly. 100% eco-friendly and safe for mum, baby and Mother Earth. Fits perfectly into any handbag or baby bag, is dishwasher safe, easy to use, easy to clean, and importantly is BPA, PVC and Phthalate free to reduce the chemical load.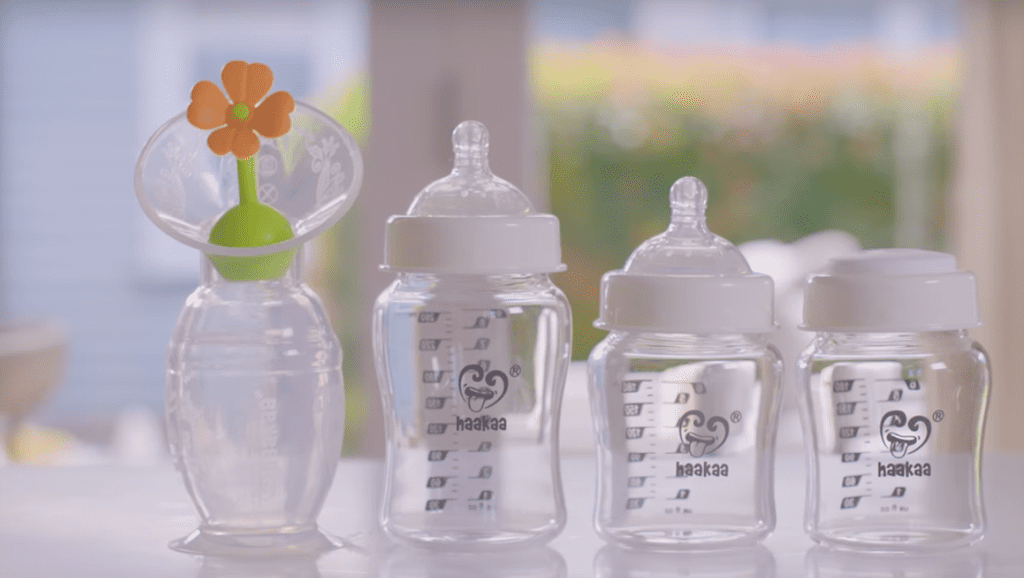 See next page for two more eco baby shower essentials!