Pure. Delicate. Simply Beautiful. Crafting a boutique baby range that's minimalist in approach, classic in style. Mosso Baby's first two products are their luxuriously soft bamboo hooded towels and washcloths. We spoke to Sally Sanders, who started Mosso Baby with her husband Nathan, to learn more about their business.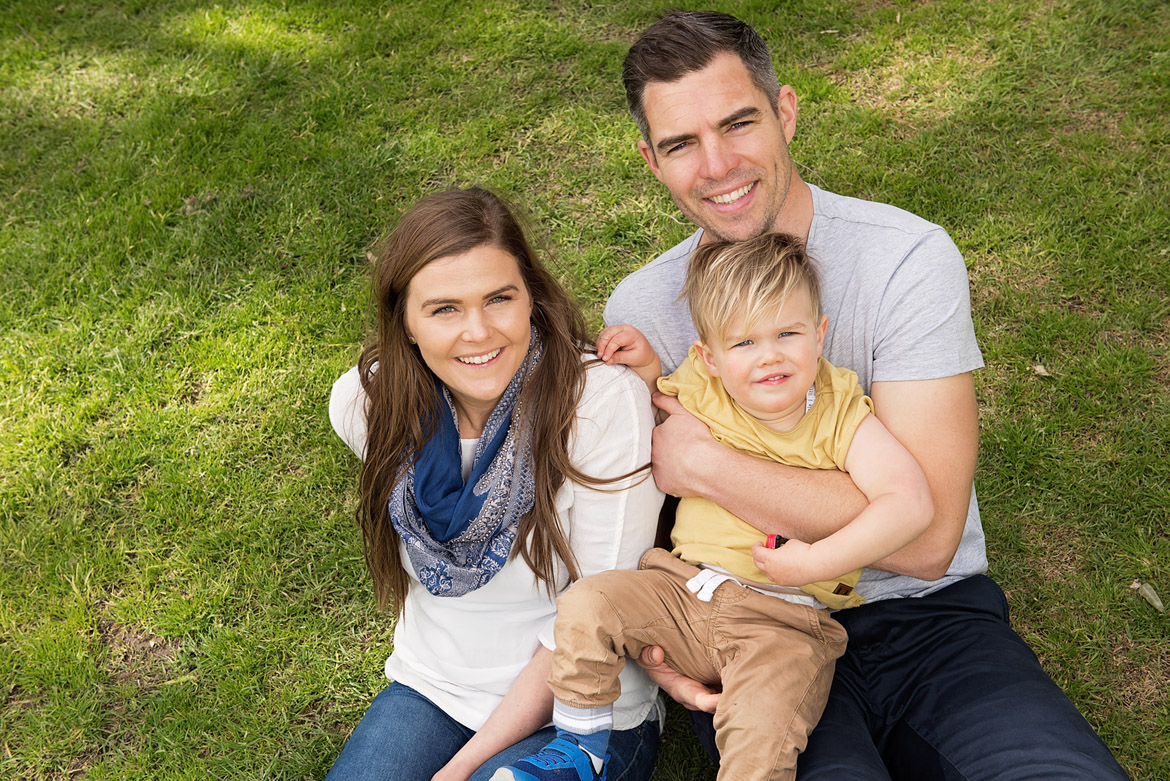 The passion: What inspired you to set up your business?
Firstly, I was constantly thinking of ideas on how I could express some creativity and use some of my skills – something I really enjoyed jumping out of bed to do.
Secondly, after having my son, my priorities changed. I love being a mum and wanted something that gave me more flexibility around family life. I wanted to be working on something I really loved and was passionate about.
Thirdly, I tried a bamboo towel on William, and was absolutely in love! Amazed at the awesomeness of bamboo this sparked the journey of starting our baby range, with  our first key bathtime essentials – made with bamboo.
We are a growing family trying to live life more simply and purposefully. We love living in and engaging in nature, living as naturally as possible, learning, being creative and trying new things. Our passions led us to begin the exciting journey of crafting a timeless, authentic baby basics range that we can be super proud of. Our emerging product range is simple, beautiful, durable and practical.
The Launch: How did you start out in the beginning? 
I found it hard to find high-quality baby essentials. Most didn't meet my expectations on durability and quality.  That's what has made us passionate about starting a label that creates lasting luxury for babies and toddlers. We have started with two bath time basics – towels and washcloths. We then want to build our range of quality baby basics.
Amazon Australia was a great option for us because it allows us to run a business and maintain our lifestyle. Amazon handles all the shipping and customer service, so while sourcing quality products was time consuming, once they are in the Amazon warehouse it becomes like passive income.
The innovation: What was the biggest breakthrough for you with your business? 
Understanding Amazon Australia's opportunity for small businesses, and how it could help and be a great vessel for us to begin the journey. They manage all the fulfillment of our products, which helps us concentrate more on the research, design and innovation.
We also wanted a platform we could leverage the opportunity to help educate and get the message out to parents to make a conscious shift away from the traditional authoritarian, from-the-top-down style of parenting, to one based on connection and mutual respect – gentle parenting/ conscious parenting. The idea that we could help even one mum and her family (future generation!) made us super excited. So we created a quick start guide eBook to help promote the message. Not sure where this will take us, wanted to start somewhere.
See next page for more…