With limited access to doctors and chemists where she lives on the East Cape of New Zealand's North Island, Varnya Subritzky set out to find more natural forms of healing for her son, that would mean she didn't need to rely on prescription medicines. She spent time studying and experimenting with natural ingredients like manuka and kawakawa until she was ready to create her beautiful natural soaps and skincare products. What started as a hobby has turned into a business, Mauri2Mauri, a place where she can share her gentle, effective healing products with others.
The passion: What inspired you to set up your business?
The passion and drive to start Mauri2Mauri came from the place where I live, Wharekahika (Hicks Bay). Wharekahika is an isolated community on the East Cape with very limited access to doctors and chemists. We had just returned home from Kaitaia, so my calling to the rongoaa (systems of healing) came from a need to heal my son and I naturally without needing to rely on prescription medicines.
I did a couple of workshops based on the rongoaa and soap making just before Christmas of our first-year home and spent the school holidays creating. It wasn't until I had a stall in a local market that I realised I may have a real opportunity to sell a great product.
The launch: How did you start out in the beginning?
I didn't really know too much about business and social media at the time, but I made a Facebook page and added people from my friends list who I thought might be interested. It was a total hobby business at the start. I spent that first year experimenting on myself and learning more about the rakau (trees) and how I could use that in the soap. I had such a great response from friends and family in that first year, especially at Christmas, that I sat down afterwards and set some business goals.
The innovation: What was the biggest breakthrough for you with your business?
Mauri2Mauri is about lifeforce and the exchange of that. Between ourselves and the trees and the environment in which we live. My biggest breakthrough came when in the first week of Level 4 lockdown this year, I started an online rongoaa wananga (course) with Joanne Hakaraia called Te Punaora. The floodgates opened for me during this time and my connection to the rakau deepened and strengthened. I was being directed to rakau I had never met before and it's given my business depth, purpose and relevance, not only physically but spiritually also.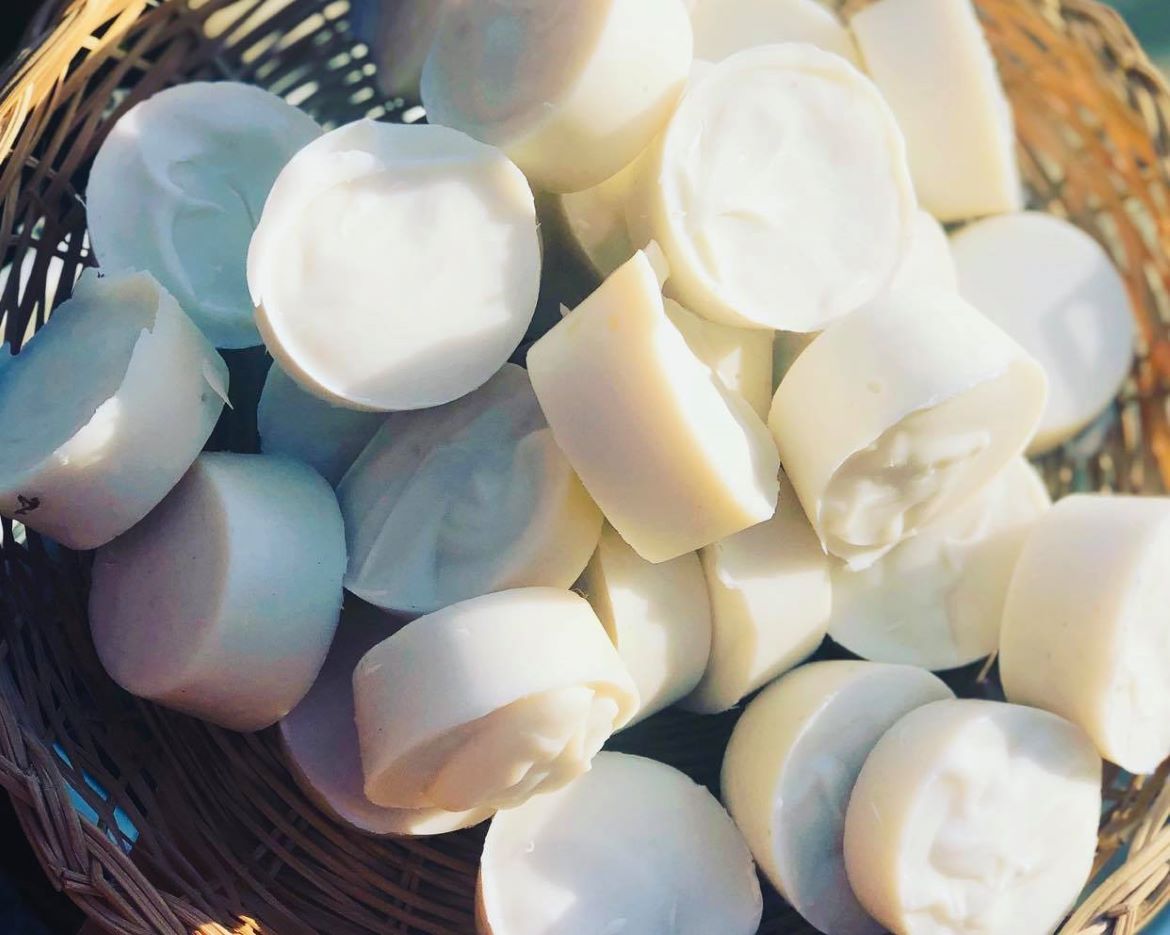 Yin and Yang: How do you balance work and family?
I make the most of quiet periods. During these times, I can focus more on our whanau (family). Spending a little longer watching my son at his boxing classes, going for walks with him and being physically active. Just being present at home with him and my partner. During busy times, my partner is 100% supportive and will pick up the slack to ensure our house stays in routine. We both work full time as well as building the business, so routine is important for us. I just have to make sure that I'm fully stocked for when the orders start rolling in. Being up until midnight making soaps is not a place I enjoy being!
See next page for more…