By Hannah Schenker
Mothers everywhere will recognise their own story of motherhood within the pages of this gorgeous new book from Brooklyn-based illustrator Samantha Hahn. A Mother Is a Story: A Celebration of Motherhood is a gorgeous collection of Hahn's dreamy watercolours along with hand-lettered quotes, dedicated to the rich experience that is motherhood, "in all its glorious, messy, sublime beauty". You may recognise Hahn's beautiful illustrations, as we were fortunate enough to feature her work on the cover of the Winter 2018 issue of our magazine.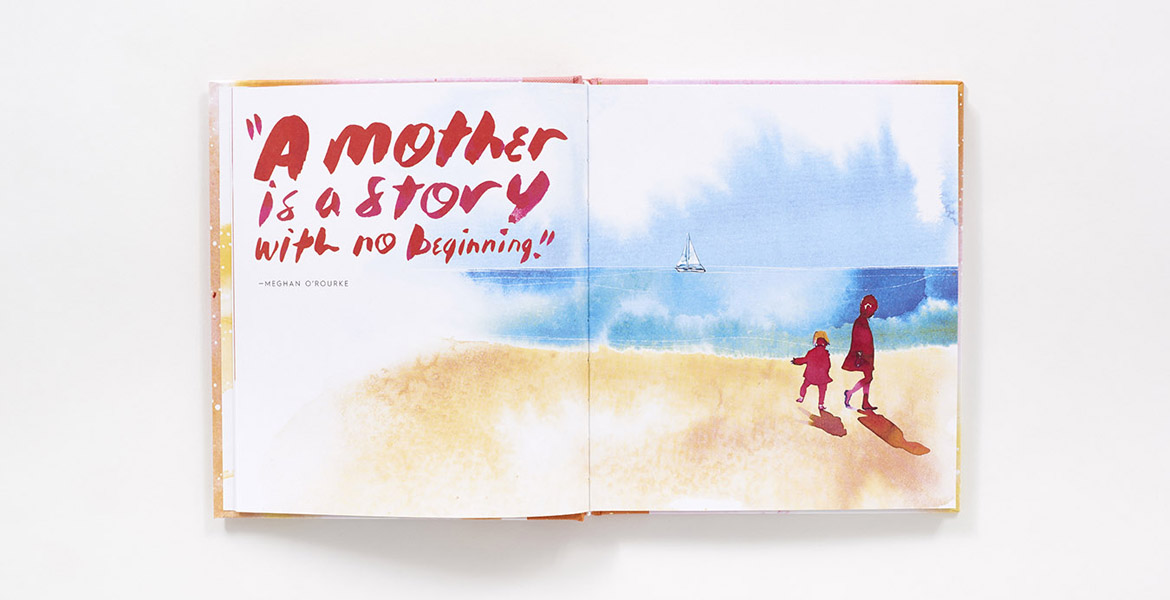 "Motherhood powerfully transformed my life, and transformed me," Hahn says. "Crafting this book, I sought to portray the experience in all its glorious, messy, sometimes terrifying beauty. Nothing in life prepared me for the instant mad love I felt at the first sight of each of my children, or the emotion I feel each time I smell them, or feel the softness of their skin and the warmth of their bodies. To be a mother is sublime."
With contributions from literary icons, political activists, lifestyle bloggers, fashion designers, and more, you will find much within these pages that you can resonate with – all at different stages of your parenting journey.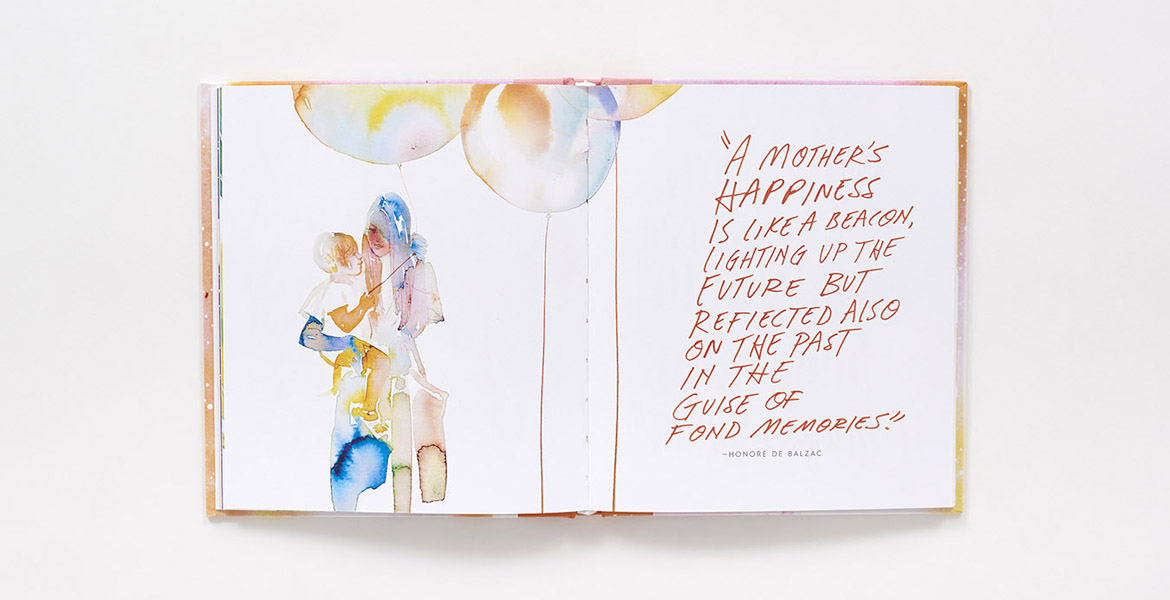 "I selected quotations I hope mothers of all ages and stages can recognize themselves in, words that can profoundly stir treasured memories of our children at each stage of life," Hahn says. "I created my illustrations to convey my sense of the emotions of those words, the fragile, titanic beauty of the deepest love, the love of a mother for her children."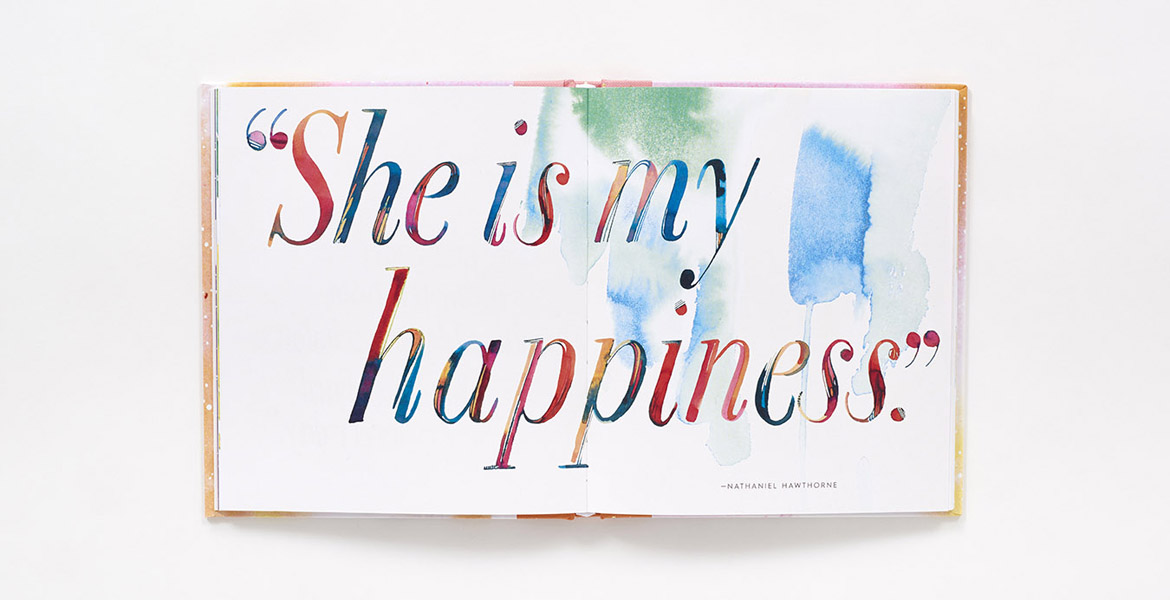 See next page for more…