Now celebrating her second year as Preschool Manager at ACG Strathallan, Angela Lunam loves her role at the early learning centre. As she continues to provide a safe and stimulating environment for the school's youngest learners, she is constantly delighted by her daily interactions with her charges. 
With over 23 years' experience in early childhood education, Angela is passionate about the quality and performance of educational programmes. While promoting an inquiry and play-based learning environment, the ACG Strathallan Preschool curriculum has been carefully designed to capture a child's natural curiosity, creativity, and sense of wonder.  
"Play and active investigation develop self-regulation and promote language, cognition and social competence," she explains. "Play gives children opportunities to develop physical competence and enjoyment of the outdoors, understand and make sense of their world, interact with others, express and control emotions, develop symbolic and problem-solving abilities and practise emerging skills." 
Working with a team of highly skilled, experienced, and passionate educators, Angela and her staff personalise every child's learning based on their unique needs and motivations. They encourage their students to pursue individual interests whilst still emphasising the importance of teamwork and collaboration.
"At Strathallan Preschool, teamwork is important for children as well as teachers. Our teaching team enhances children's sociable and emotional expertise, helps strengthen their conversation skills, and develops each child's confidence. We frequently see children forming their own team routines during their playtime," she reports. 
Positioned alongside their Primary school and College, the ACG Strathallan Preschool offers an unrivalled educational pathway for young learners. 
"Providing an educational philosophy that has teaching strategies to match is imperative for long-term effective teaching within a school," Angela continues. "At Strathallan, we combine a strong philosophy, based on specific theoretical perspectives and research, with a set of key values that underpin all of our teaching and learning practices."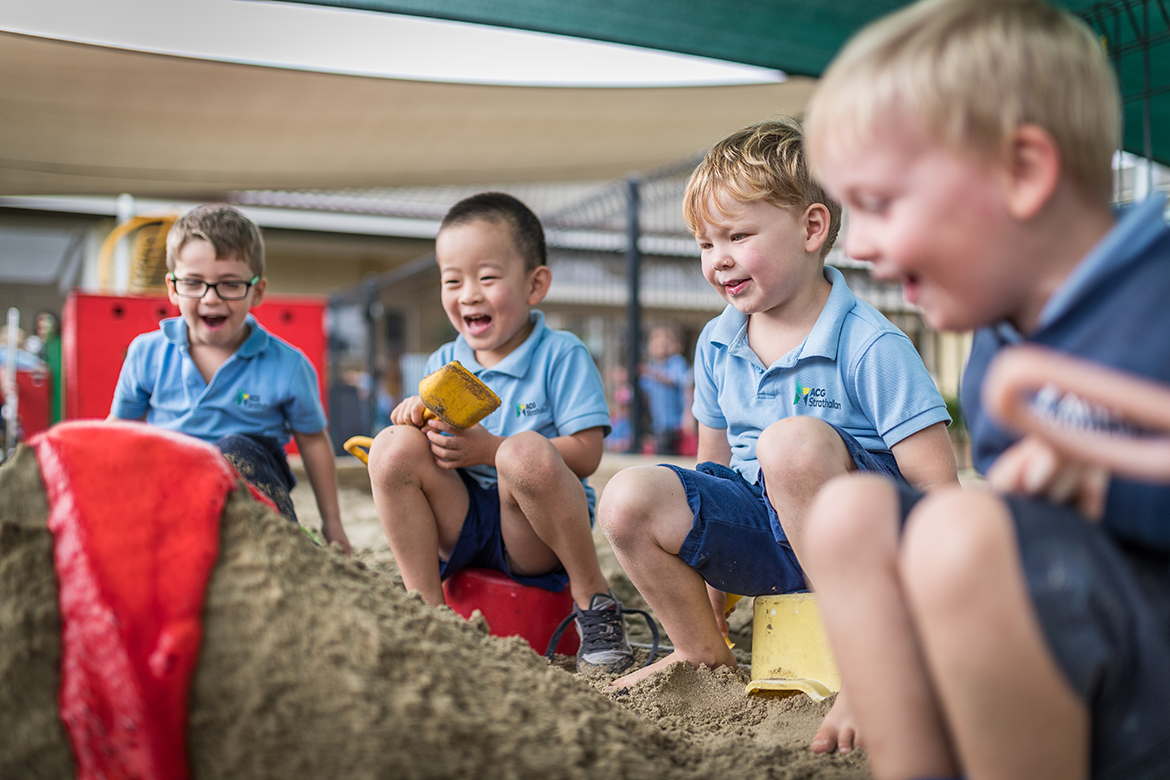 Angela feels the advantages the centre provides can be divided into two main categories.
"Firstly, Strathallan is a beautiful, purpose-built Preschool. It is essential to provide children with an open and dynamic space to help encourage a love of learning, and we have three rooms set in a rural landscape with plenty of separate outdoor play spaces. With supervised access to our campus grounds, our Preschool students can play games in our school gym and on our tennis courts, and we have huge fields to explore. And it's always very exciting for the little ones when our Primary and College cohorts invite us to join in and participate in their school events. 
See next page for more…