With a passion for natural skincare, Krystel Daly was disappointed with products claiming to be natural, when in fact they contained ingredients that were not. She also struggled with legitimately natural products that left her pores clogged and didn't produce the results she had hoped for. This was her inspiration for creating her own pure, natural and effective skincare range. SK Pure Beauty blends natural botanicals and Australian ingredients to make beautiful products that show visible results and are 100% vegan, ethically made and cruelty free. Krystel talks to The Natural Parent Magazine about the passion behind her business, the challenges she has overcome, and her exciting future plans for SK Pure Beauty.
The passion: What inspired you to set up your business?
Business has always been a passion of mine, as has the Skincare and Beauty Industry. I have always wanted my own business and something that I could build from the ground up that my husband and children could be part of. For years I tried various products that had claims of being natural, yet I continually found ingredients in there that proved them otherwise. Some products that lived up to their claim of purity left my pores clogged and lacked the results I was after. For me, it is important that my skincare is pure, natural, and effective. This inspired me to research and learn as much as I could about skincare. A few years ago, I started to dream about what it could look like to have my own line of skincare that was honest and brought visible results.
The launch: How did you start out in the beginning?
I began my business by trialing many different products, blends, smells and packaging. Once I found what I loved and thought others would love, I designed my logo, labels, and website. I did everything myself and then hired an amazing local photographer to help me get 'that shot.' I also held a launch party and gave locals the opportunity to test the products, to experience them firsthand and receive a generous discount as a way of getting the product out there into the community. It's extremely important to me that my customers have trust in my label, and it has been this way from the beginning. Explaining the why behind my choices of products and what separates the brand from others is a huge part of how I want my business to be founded. I want it to be founded on openness and honesty about ingredients because that's the most important thing. I've also gifted many of my products as a way of getting the word out, which has been helpful.
The innovation: What was the biggest breakthrough for you with your business?
The business is still in its infancy, but I think for the stage of where it's at right now, the biggest breakthrough has been finding the right products. My products are created by an amazing local qualified cosmetic chemist with years and years of experience in blending natural botanicals and Australian ingredients to make beautiful skincare. Collaborating with her has been a dream! It was particularly important to me that the products I have are made locally with as many local ingredients as possible.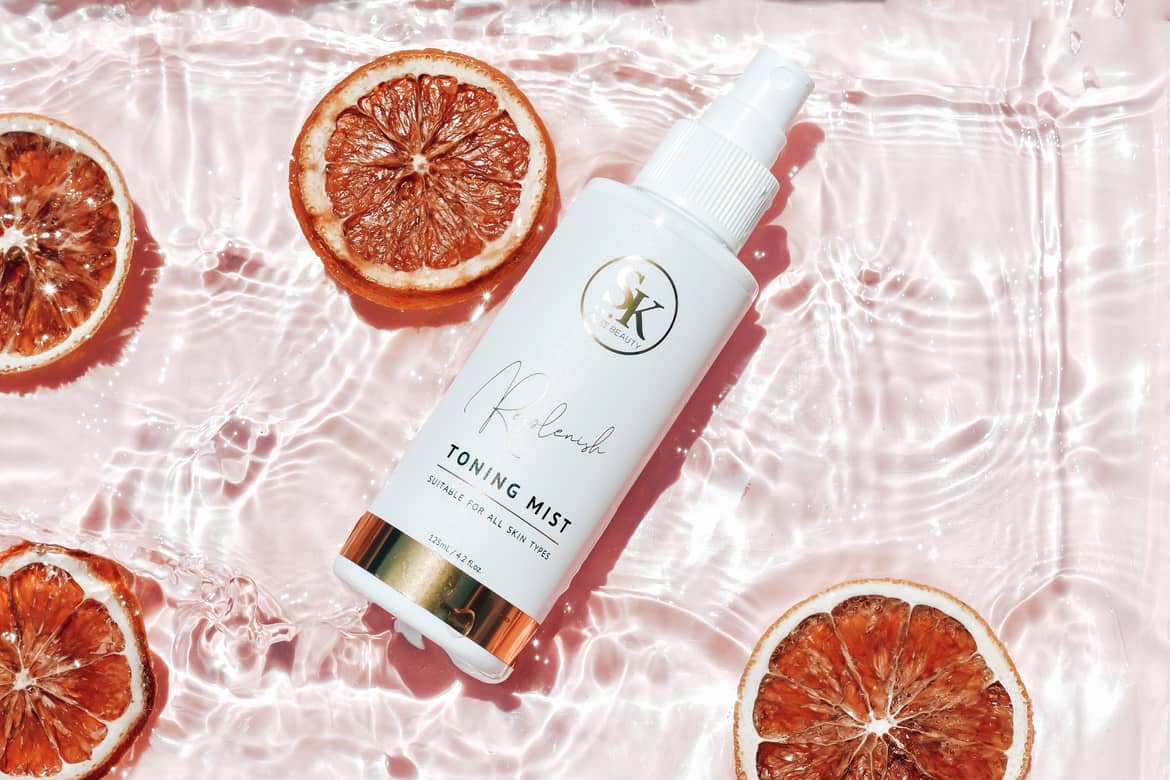 Yin and Yang: How do you balance work and family?
I aim to only work on set days and for set hours to ensure my kids and husband do not come second to the business. There are some times when I must work over those set times, but I always ensure that the family is aware, and the kids are very good at understanding why I do what I do.
See next page for more…