With a passion for art and creativity, Hannah Schäfer knew she needed to follow her heart and take her career in a new direction. She was inspired to start The Thursday Store, selling ethical, sustainable clothing, decor and toys for children.   
The passion: What inspired you to set up your business? 
I have a creative background with a bachelor's degree in Visual Art and have worked in retail for many years. My family says I have a good eye and great taste but I just like what I like! When I became a mum, I started to love hunting out amazing options for kids decor and toys as there was nothing available in our city, so the next step was to bring my passion for children's items to our local area and New Zealand for other families to enjoy.
 
Before starting the business, I was working in administration at an accounting firm to make ends meet and because it offered flexible hours that could work around being a mum. But after I had my daughter, I realised that it just wasn't getting me anywhere and it became harder and harder to leave my kids for something I wasn't passionate about.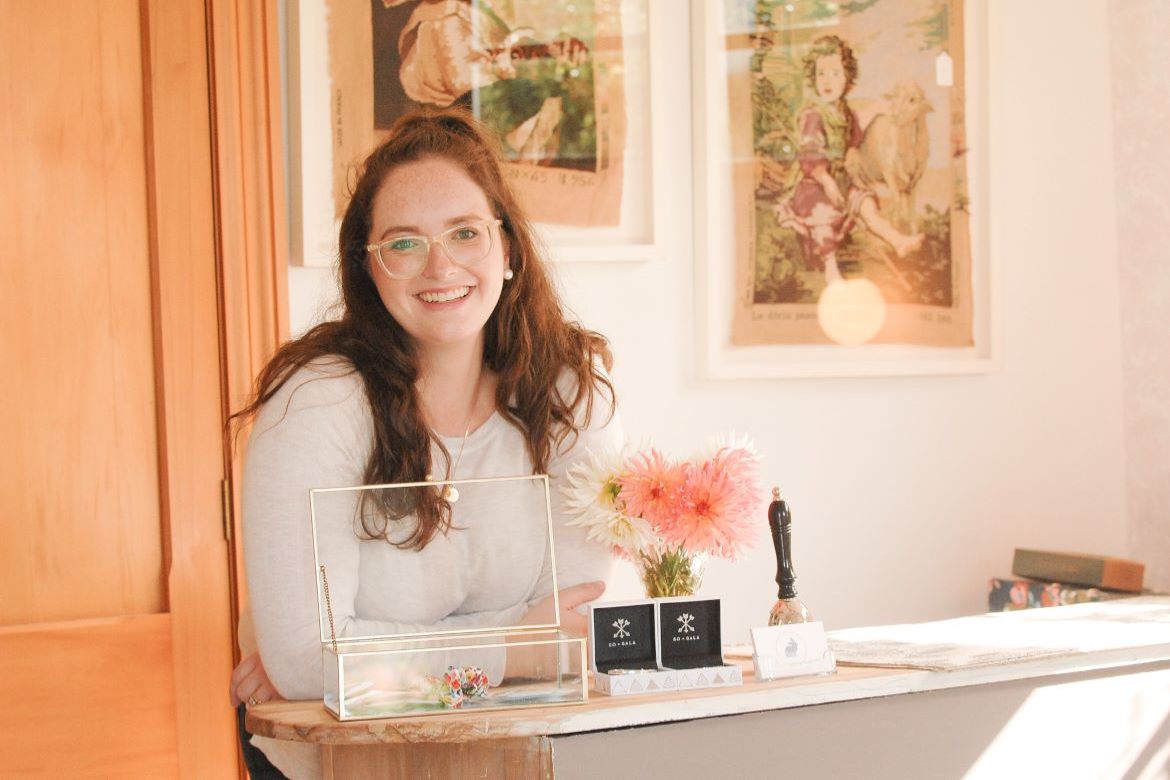 The launch: How did you start out in the beginning? 
First, I wrote down my high-level vision, mission and values that would guide the store. This was easy because it's the store I want to buy from! Creating a home with natural, sustainable options was the heart of our choices for the store. I wanted to stock toys and play options that are sustainable and ethical because I believe that "a good toy is forever". 
  
Then, I dove in and began developing the store and website. We opened our retail space from home in December 2019. 
Due to the effects of the covid-19 pandemic, retail is continuing to change and we are switching to an online only model with studio open days in future for our local customers. 
 
We are in our first year of operations so things are always changing. 

The innovation: What was the biggest breakthrough for you with your business?  
Believing in myself was the biggest breakthrough for me. It's always daunting putting yourself out there and there was the little voice in the back of my head asking whether people will like what I like or be driven to buy high quality products like I am. It's really affirming that the most popular items in the store are the ones we love and use daily ourselves. We use this to guide what we stock and hand make for the store. 
Realising that our customers love what we make at home and how we spend our day has been so positive to see, we are continuing to offer more options for customers to purchase our craft and activity kits to make with their kids at home. 
I also have a business mentor who has been invaluable to me. She challenges me and it's just so great to have someone experienced to bounce ideas off. 
See next page for more…