Bellelis offer clever ideas for mums and babies, like their feature product – the handy Snap & Extend™ baby bodysuit extender. As you know, babies grow extremely quickly, meaning they grow out of their cute onesies before you know it. The Snap & Extend™ will give your babe some extra time before needing a whole new onesie – great for the planet as you will be extending the life of your baby's clothing. We spoke to Olga Imbriano, owner of Bellelis, to learn more about how she got started.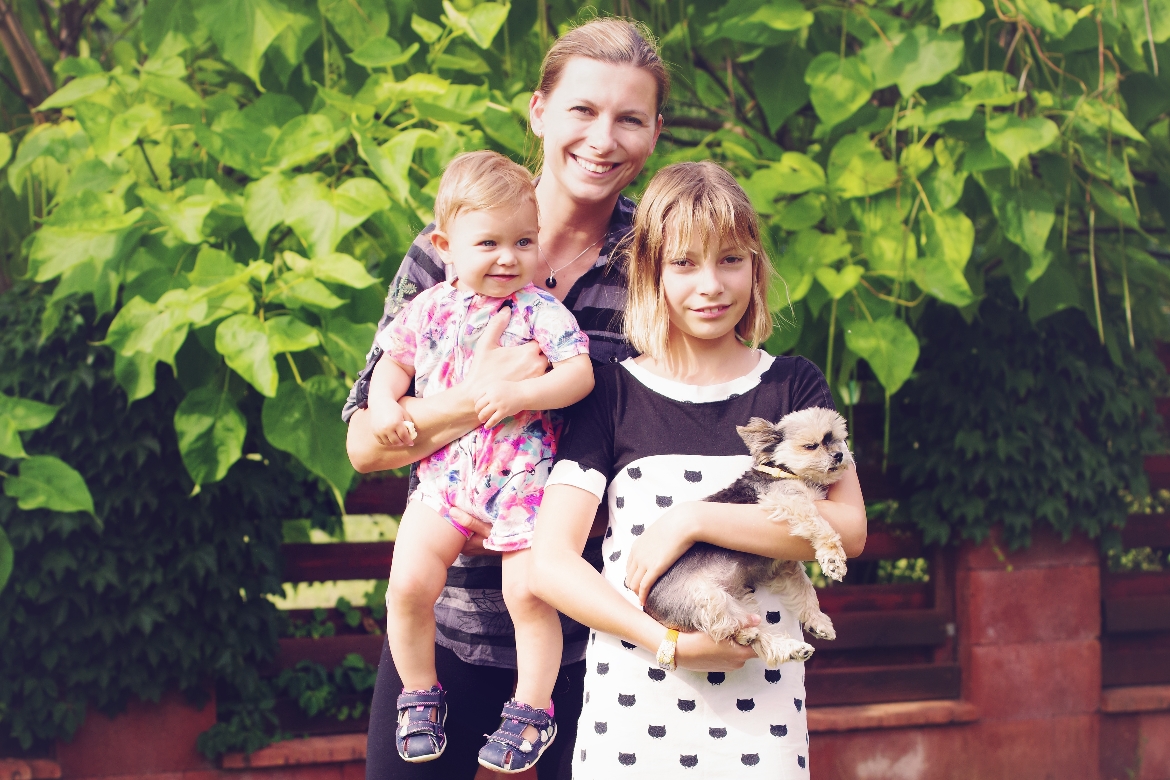 The passion: What inspired you to set up your business?
I always wanted to have my own business, but couldn't properly grasp what exactly it should be. Moving to Australia and leaving my job and old life behind I saw it as an opportunity to start something new, something that I had always dreamt of. My own company.
I discovered a passion for sewing around the time when my youngest daughter was born. I decided to put more energy into working out how I could channel my passions of sewing and my children into my long-term goal of starting my own business. Suddenly Bellelis was born, and it started with a simple mission in mind, to produce high-quality, innovative baby products that are kind to the environment and won't break the bank.
The Launch: How did you start out in the beginning?
Bellelis was launched in May 2018 with single product the Snap & Extend™ baby bodysuit extender. But it all started few months before when was chatting with my friend over a cuppa while holding my few-months-old daughter. I remembered that with my first baby I used these nifty extenders for baby bodysuits. My friend got super excited straight away as she was using cloth nappies and her friend had a baby with a long torso. Her only question was: "Can you make them? I would buy them."
It wasn't as easy as I thought it would be. I needed to find out which snap buttons would fit the different brands of bodysuits sold in Australia. After a few months of research and trials, I went searching for the supplier. My first order was a minimum order of 1,000 snap buttons, this marked the real start of the business. A new exciting and slightly daunting adventure had begun.
The innovation: What was the biggest breakthrough for you with your business?
The biggest breakthrough for me was realising that something which became my hobby could be turned into a business. The moment of this realisation was profound and I felt like I had finally found all the puzzle pieces and were now being put into place. I always felt like my dreams of owning my own business were too distant and too hard to become a reality, so to achieve what I have so far has been mind blowing.
My handmade onesie extenders add a few centimetres in length and a few extra months of wear time.
About the main product – Snap & Extend™
Tiny babies grow so fast, particularly during their first year. Coincidentally, this is the same period when they're most likely to wear cute little onesies all the time! I found it frustrating that at different times, onesies would fit just right around the middle, only to be too short to button. I'd have to buy the next size up, which would inevitably look way too big on my little one. Parents using cloth nappies or hip dysplasia braces will know the struggle too.
My handmade onesie extenders add a few centimetres in length and a few extra months of wear time. They snap on easily, come in a range of colours and patterns, and are compatible with all the major brands.
See next page for more…