Nothing quite beats that feeling of an unexpected parcel arriving at your door and the anticipation of what's inside. Ruth Coard created Boxylox in 2019, with the vision of promoting more self-care and creating meaningful, practical, quality gift boxes, saving you time hunting around for that perfect gift. Lovingly packaged in eco-friendly boxes, their beautiful gift sets contain a selection of hand-picked, wholesome, high-quality goods, sourced from local producers. Here she talks about the inspiration behind her business, that delicate family/work balance, and her plans for the future.
The passion: What inspired you to set up your business?
There have been a couple of things that have inspired me. Becoming a mum to our 3 beautiful boys was one, and knowing that as mums, we can let self-care slip and we put everyone else first. Life can be hectic and we can all become very time poor, so I wanted to curate gift boxes that promote self-care, and are practical and purposeful.
When planning our wedding a spark was ignited: the flowers, colours, wedding party gifts, favours and decor.
I have always wanted a gift shop and I have a love for flowers. From a young age, I loved visiting garden centres, gifts shops and cafes with my late Granny. She always had the most amazing gardens so my love for flowers definitely came from her. I grew up visiting and working at markets.
Each person in my family is a huge inspiration to me in their own little ways.  
In 2018, a couple of days after giving birth to our youngest boy, we found out he has Down Syndrome as well as 2 holes in his heart: an ASD and a VSD. The 1st year was a lot of in and out of hospital with bronchitis and low oxygen. I decided daycare wasn't going to be an optionand being blessed to have him in our life, I wanted to be available for our 3 boys as much as they needed.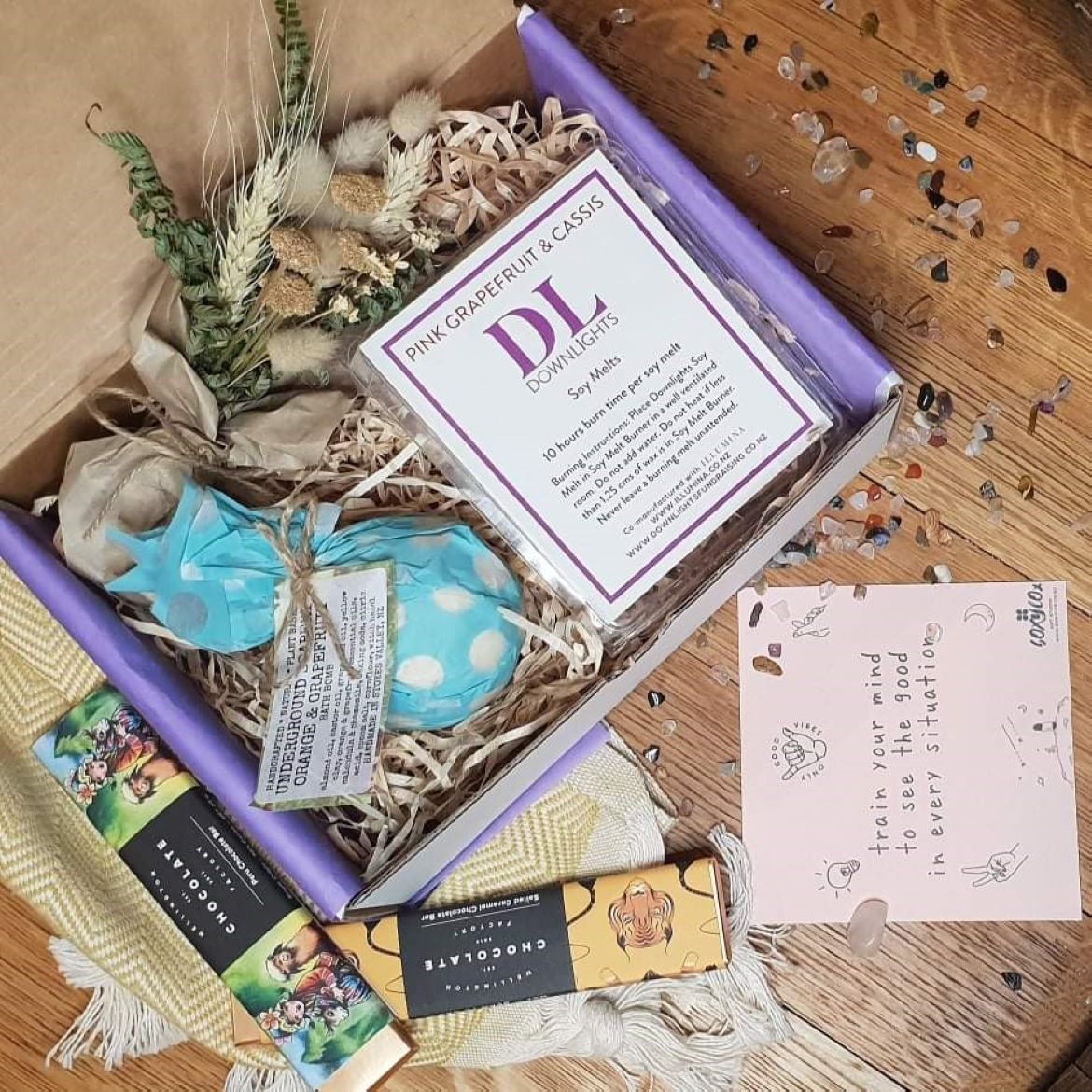 Previous to this I had my own business as a mobile hairdresser. I have been a hairdresser for 20 years now and have always had a passion for retail, creativity and making people happy. And I absolutely love gift giving. 
With life taking a different path than what we had planned, it was time to start putting those new plans into action. Having my giftbox business allows me to work around my kids, be here whenever they need and not have to let down any clients because I have a sick kid. While I still keep a small clientele of friends and family, creating Boxylox, which is the essence of happiness in a giftbox, was a very easy decision.  
 
I love so many small businesses and the stories behind them, so I actively support them through Boxylox. I am passionate about sourcing quality products from New Zealand and across the ditch. Creating and making things is something I have always enjoyed, so all of my giftbox range can be personlised as well as an ever-expanding stock that I am creating. 
I am quite concious about looking after our environment so sourcing products that are plastic free, eco friendly and reusable or recyclable is what I aim for. Boxylox donates to Forest in Bird each month and does regular rubbish collections to help toward this vision. 
The launch: How did you start out in the beginning?
Before I even had a business name, I started stocking some of my favourite products. I shared them with friends, family and my clients and got a feel for what people liked.
I booked in for my first autumn market in 2020. I planned, worked hard and purchased all my stock, but Covid had other plans and my market was cancelled. I was beyond gutted like so many other businesses doing it tough. But, I didnt want to stop. Once I  finally decided on a business name and branding, I started a Facebook page. I then decided to take the leap and start my website! With the help of my wonderful friend setting up my Boxylox website, it then launched in March 2020.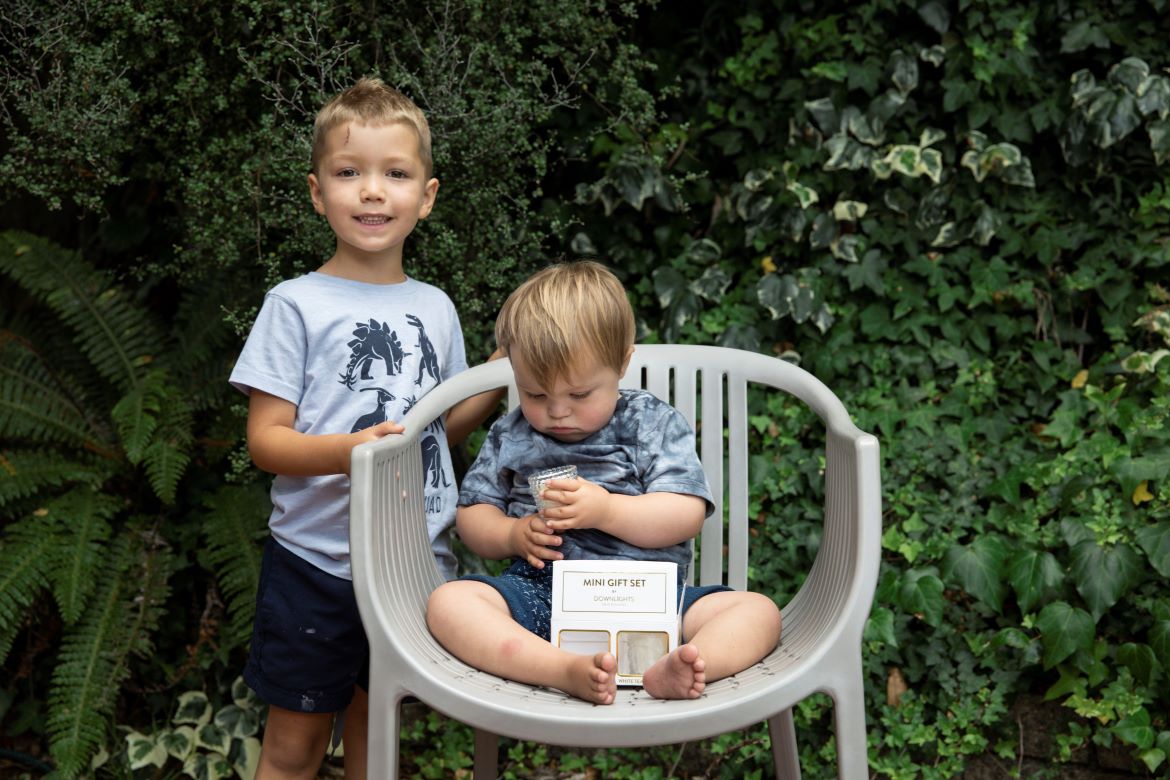 I love this quote…  
 
"Stop waiting for Friday, 
stop waiting for summer, 
for someone to fall in love with you, 
for life. Happiness is achieved when
you stop waiting for it and make the
most of the moment you are in now." 
The innovation: What was the biggest breakthrough for you with your business?
So far, my biggest breakthrough has been getting those first few orders and amazing feedback. It makes everything so worthwhile. Seeing your vision come to life is one of the best feelings.
See next page for more…