After realising that the cleaning products in her home might be triggering her son's asthma, Jo, founder and owner of Lemon & Sunshine now creates products using the safest of ingredients, free of chemicals, researched and lovingly handmade in the heart of Methven, Canterbury.
The passion: What inspired you to set up your business?
One of my children has severe asthma, and I was looking into reducing triggers for him as we were making regular trips to the hospital. I figured it wouldn't hurt the rest of us as well so began researching how to do so. One of the issues I saw that I could solve on my own was eliminating toxic chemicals from our home. At that time Christchurch was having large amounts of chlorine added into the water, so it was concerning me what else was going down our drains when using cleaning products. From there, I began changing my way of thinking to "If we have a need, can I do it naturally? And can I do it myself?" So our products are all borne out of a need from within our family. If it is in my shop, then it's in my home too.
The Launch: How did you start out in the beginning?
I started by advertising dishwashing tablets on marketplace on Facebook after a friend encouraged me to. I automatically got a ton of orders and decided to make a Facebook page to manage it all. Initially, I was only providing for family and friends, but they kept encouraging me to go further and sell outside of our circle as they were highly impressed with the results. I liked that I was helping others make this change and could see results, so took the plunge, and it just hasn't stopped.
The innovation: What was the biggest breakthrough for you with your business?
The most significant breakthrough for me was pushing through the barrier of believing I could do this. I am one person doing all these things, and it was a great realisation that I was competent enough. I believed in what I was doing, but could I manage it all? Friends encouraged me further, and the responses I kept getting back from customers helped me to get to the place where I knew it was worth it and that I could pursue doing this as a business. I soon realised this was an area that other people wanted and needed, but they didn't have the time or means on their hands. I had all the ingredients and the recipes with me and could supply what they wanted.
I was not a notable eco-friendly person, I have learnt to be more so as the business grows as it has taught me and shown me what is going on with chemicals and toxins, where our waste goes, how it affects the planet and the people living on it. I have come to realise that even the smallest changes in our lifestyle can have significant impacts on the world around us and our health. It is ok to be doing the small stuff. It all leads to big things.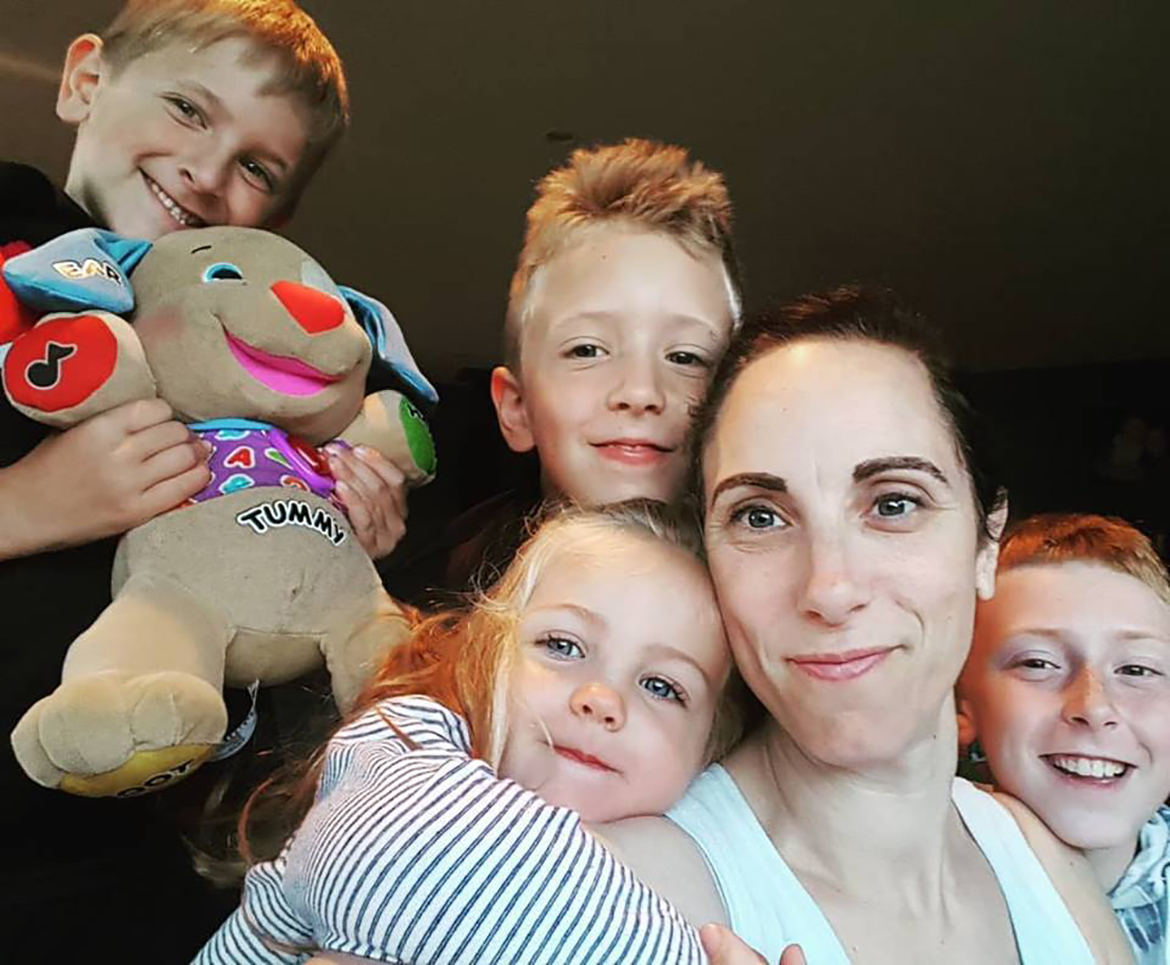 How do I balance work and family?
I try hard to do most of my work while my children are at school and preschool or while they are sleeping. My husband is great in that when I am swamped with orders, he takes over the household duties. We also try to make the weekend all about family, we try to play a game in the evening or watch a family movie. TV time is limited here, and we have no television on after 6.30pm. There are no tablets or computers used by our children. Instead, we read together. Dinner is eaten at the table every single night without fail; it's important to us that we do this. The rest of the time, I try and be Mum and Wife, although my mind is always thinking of ways to make the business better, more effective and finding ways to benefit all involved.
See next page for more….