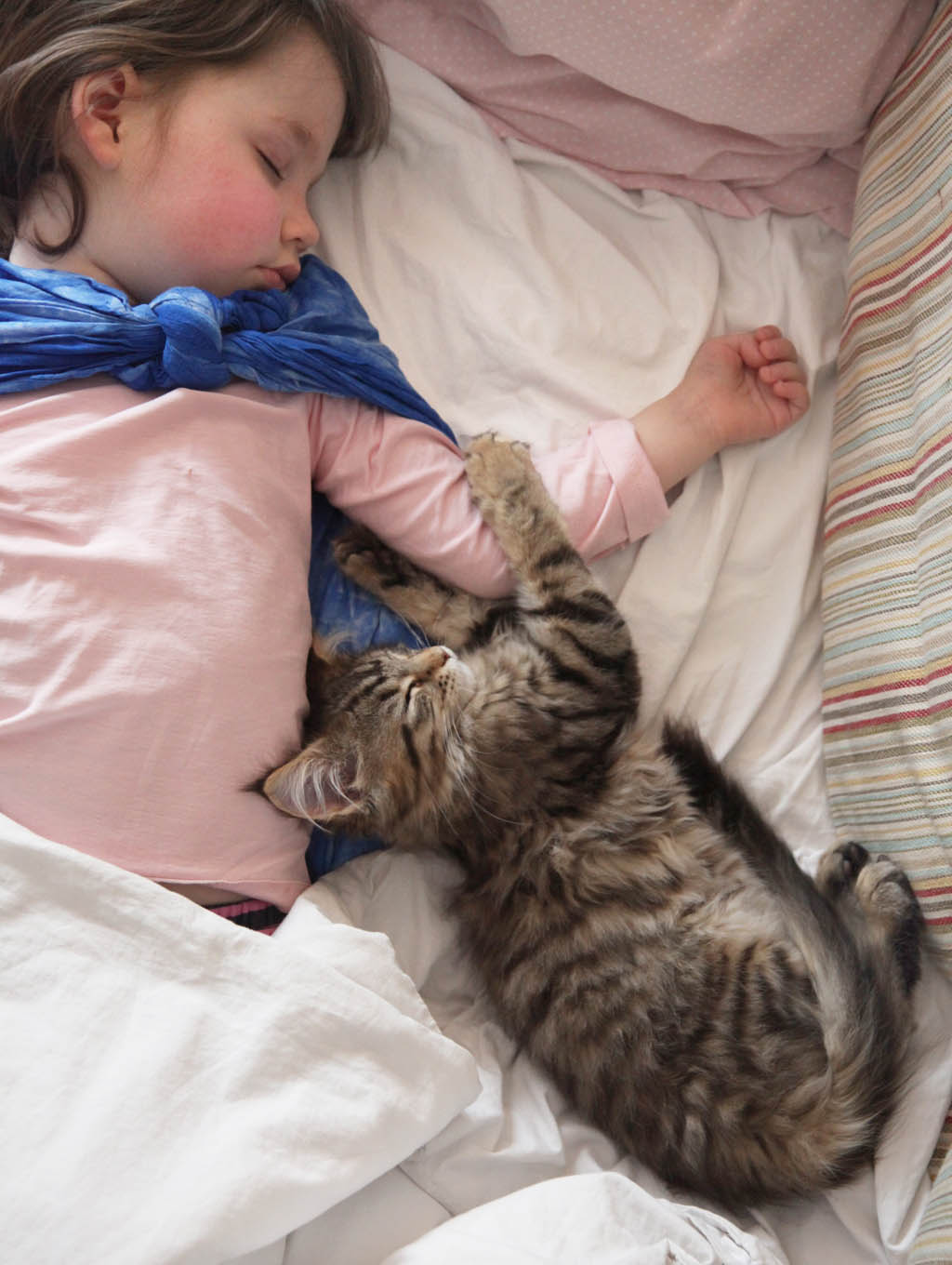 What do you hope to achieve by sharing Iris's story and art?
To send out the message that 'different is brilliant'.
Tell me about her pussycat, Thula.
Thula understands Iris in a way that we struggle at times. She is able to be with her without adding any extra pressure, she plays and encourages Iris in such subtle and beautiful ways and she has taught me a lot about how to teach Iris. Watching them together is very special, two souls that understood one another from the first day they met, no words needed. She is with Iris for many adventures, out on the bikes, boat, walks, even swimming. Iris is now talking more and has become more confident, she is able to form relationships more easily than before we had Thula.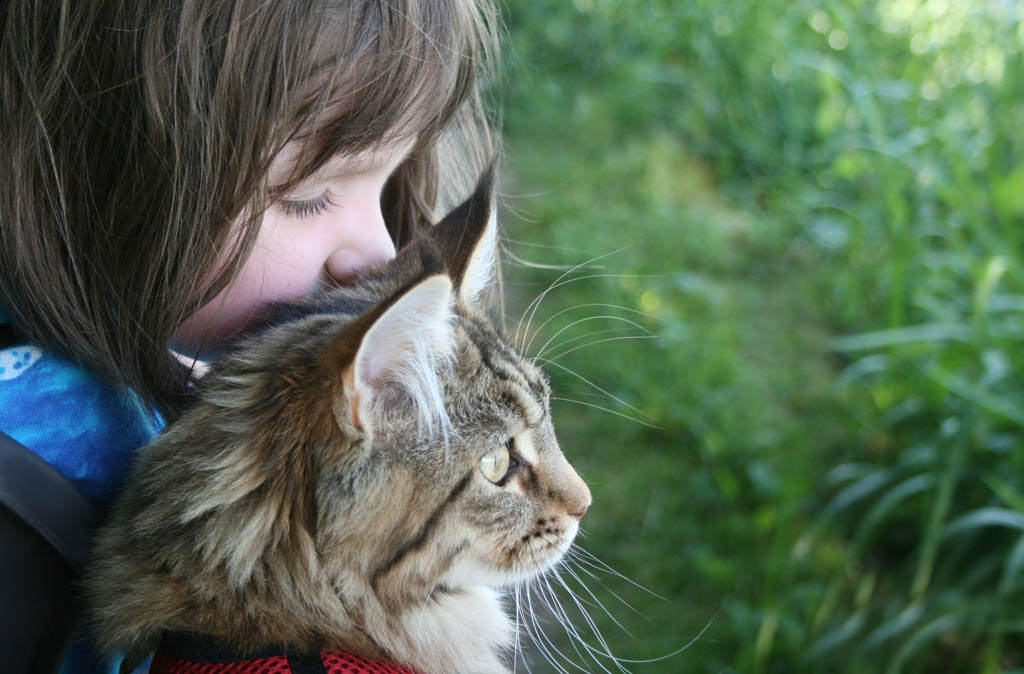 Do you have any words of wisdom for other parents who are raising children on the autism spectrum? It seems to be increasingly common, or more talked about and accepted – does that ring true for you?
Remember who the experts are, you are the expert in your own child, you and all the members of your family or the people who spend the most time with them. Could be a grandparent, friend, therapist…To know how to move forward and support a child on the spectrum you first need to study the child, observe them, know them like you know yourself, what do they like to play with, feel, touch, explore, what music do they like, what books, pictures, places, toys. You also need to know what they don't like too, any bad sensory triggers as well as the good. Notice how they learn and where they learn best. All of these pieces of information are crucial and will always be far more powerful in helping your child that any professional that sits behind a desk seeing your child for the first time. We have years of research already under our belts specifically on that child. Autism is way of living and being, there will never be a one size fits all answer but there are certain guidelines you can follow that will enable your child to learn effectively.
I am embarking on a new and very exciting project called Kids Must Move with bestselling author Rupert Isaacson who has inspired me in the past. It's an online course that enables parents and teachers to teach children on the autistic spectrum (or any child for that matter) in a stress-free way using movement, being in nature and following the child's interests. Rupert talked to me about their 'Movement Method' that his team have been developing over the last 10 years. It was a revelation to me, as their methods echoed mine and all the things that I know work with Iris were in this course. At last I knew the science behind it all, why it was working so well with her. After finishing the course myself, I wanted to join their team and be a part of this incredible new movement in autism that will change so many lives. I will be running the UK Movement Method Centre from my home in Leicestershire, England.
https://thelittleexplorersactivityclub.wordpress.com
We will be offering training to parents, teachers, workshops, activity days, talks and outreach to schools.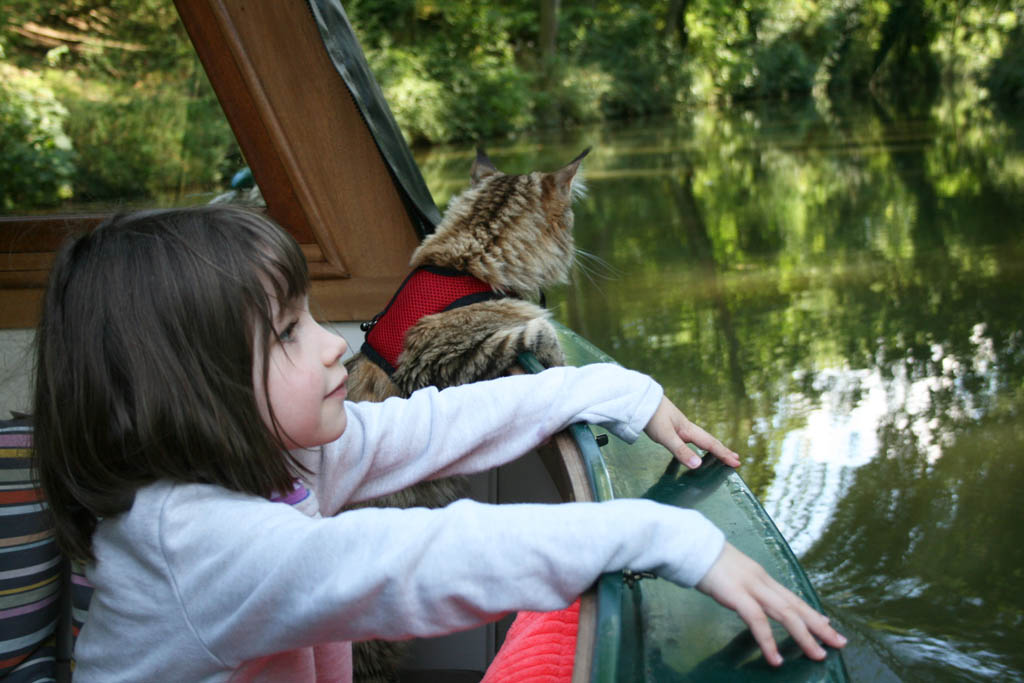 We share the same ethos – that children on the spectrum, children with neurological differences can learn, succeed and thrive. They can grow up to have jobs, careers, love, at the centre of our society. That relegating them to the margins robs us of some of the best human resources. We embrace who they are, not trying to coerce them into being something they are not. We believe in what's within each child, working with their strengths and interests in an environment that suits them. We follow them, inspired and guided by our children.
---
Thank you so much to Arabella and Iris Grace for sharing these beautiful words and photographs with us. 
You can find out more about Iris Grace on her Website.