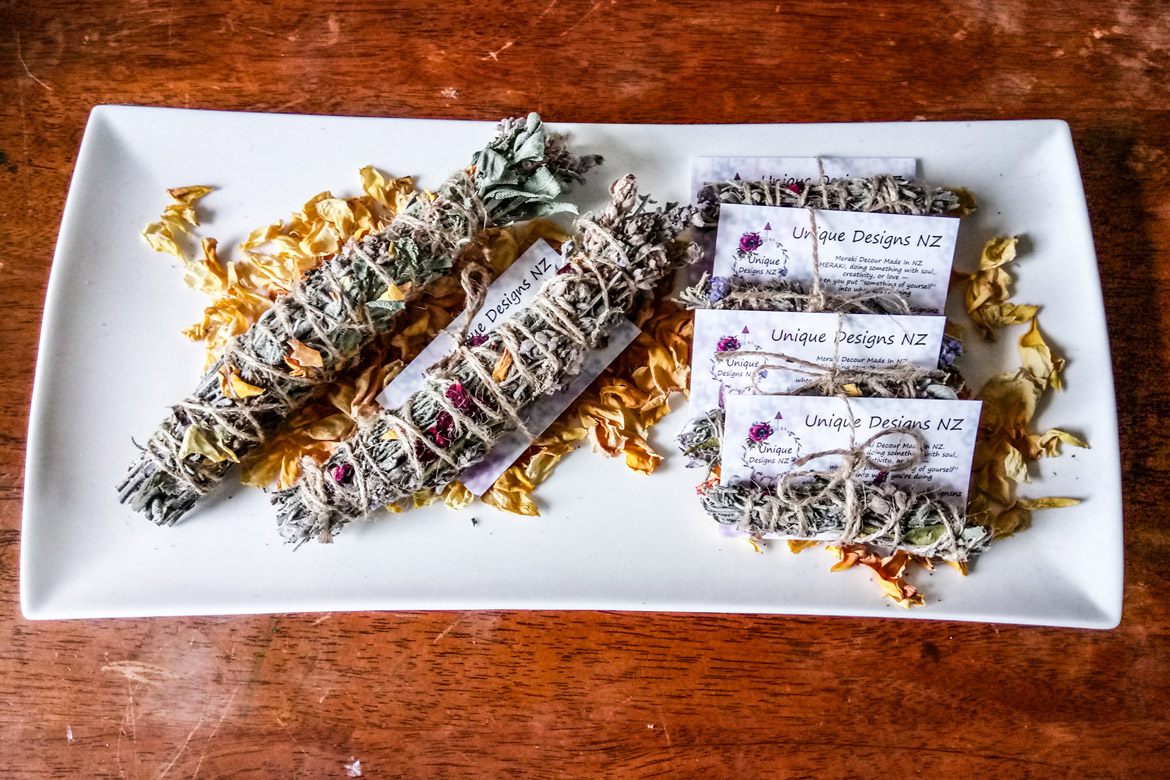 Smudge Sticks – seasonal, from $7
Currently available – sage for cleansing, lavender for calming, rose for scent, and citrus for detoxing. Made with love by myself and Lola.
Minis $7 (approx. 1-hour burn time)
Medium $14
Large $22
Deliberately clearing space of negative energy is a custom as old as time. To some, this is spring cleaning, a housewarming party, or merely the creation of order out of chaos. Some associate this cleansing with ritual on a deeper spiritual level.
No matter the conscious intention, clearing space and negative energy from your home, workplace or anywhere you spend a great deal of time, is all about creating organisation, calm and letting go of old emotional baggage. Clearing space also renews old and stagnant energy in a space or person and replaces it with a lively vibrancy.
Space clearing is most successful when your intention is clear and no matter how you realize this intention, this is a simple and easy ritual you can practice regularly.
Each and every handcrafted item has its very own unique point. No two items will ever be exactly the same! All items are upcycled where possible. Some feathers used are collected by myself and my son, some are hand-painted.
"Feathers appear when Angels are near."
Flick me a message to find out more info: monique2716.ml@gmail.com. Be sure to join the VIP Group on Facebook too.
Have an awesome day full of love and light!