Last year, Kōkako Organic Coffee Roasters celebrated their 20th birthday – and there was a lot to celebrate. Certified organic and Fairtrade since 2009; climate neutral since 2016; surviving a pandemic without losing any staff – the list goes on (you can read all about it here).
With two decades of learnings to reflect on, they made the decision to launch a dedicated supermarket specialty coffee brand, Everybird. We spoke to the team to learn more about the motivation behind their new brand and what they hope to achieve with it.
Launching a grocery brand was something the team at Kōkako had talked about for a few years, but the pandemic was the catalyst that set Everybird in motion. "Being a coffee roaster that predominantly supplies cafés is our passion but it also made us realise how open we are as a business to the challenging impacts of lockdowns and alert levels," said MD, Mike Murphy.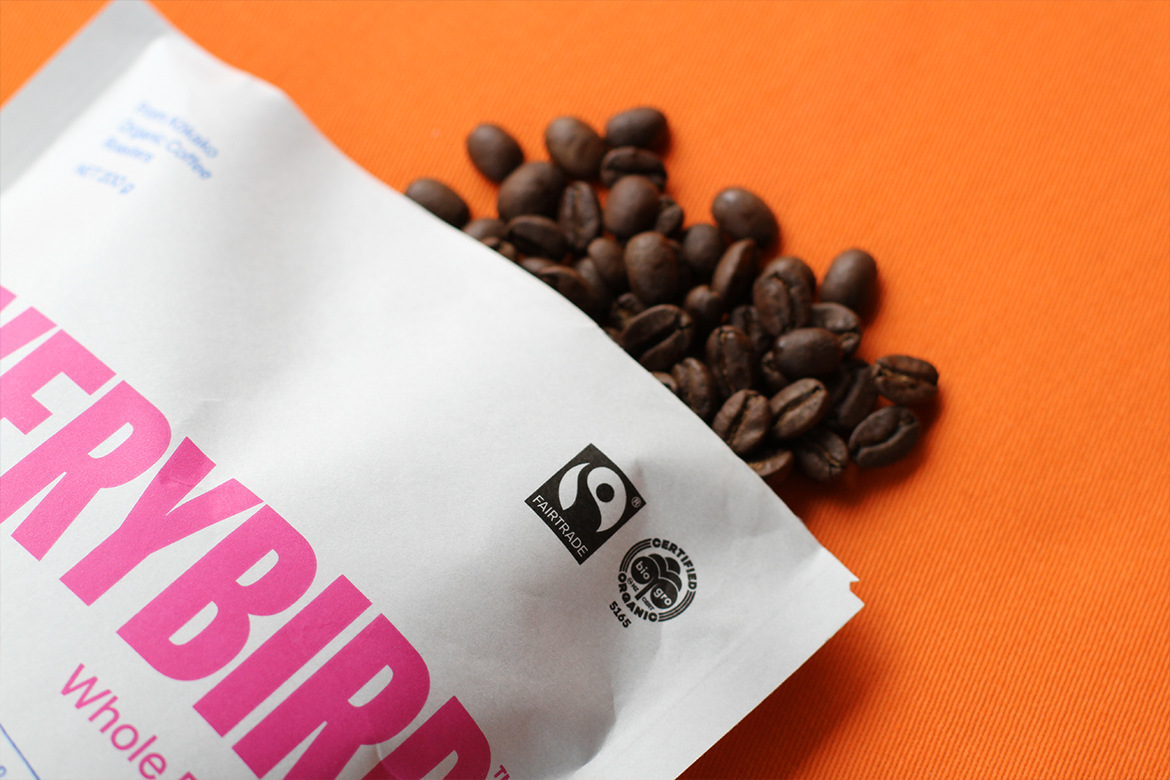 "It was time for us to try something new – something that challenged us and provided some security in an uncertain world. Everything has changed in the last few years, the way we work, the way we socialise, the way we shop. Supermarkets are fast changing too; had we known the world would change so much in March 2020, we might have had Everybird up our sleeve earlier!"
A new income stream wasn't the only motivation for launching Everybird. As long-time advocates for sustainability and social responsibility, branching out into supermarkets meant the company could get responsibly sourced coffee into the hands of more people. "The more Fairtrade, organic, climate neutral coffee there is in the market, the better it is for the whole supply chain," said Murphy.
"We want people to know where their coffee comes from and trust that the farmers are being paid fairly for their work," said Marketing Manager, Sam Taylor. "When you scan the code on the packaging, or visit our website, you can see not just the origins of the beans in each blend, but the actual cooperatives who produced them."
Despite the fact that Everybird is specialty grade (high quality) coffee, everything about the brand has been designed to be inclusive and approachable, from the price to the crowd-pleasing flavour profiles, to the fun diverse illustrations on the home compostable packaging. Everybird exudes a "come as you are" attitude, encouraging people to drink coffee in whatever way brings them the most enjoyment.  
See next page for more…