By The Little Mulberry Project
Easter provides some beautiful creative inspiration for little one's arts and crafts. The glorious Fabergé eggs – the ultimate decorative Easter eggs – provide the perfect muse for some Easter artwork. Get Googling and let your little one explore and observe the delicate gold lace shells, the bejewelled embellishments, the striking rich colourful enamels and the exciting miniature surprises.
Inspired by the beautiful trellis-work covering many of the Fabergé eggs these delightful paper lace eggs use a number of fun artist techniques – colouring, water-wash, painting and paper collage. Your little ones will enjoy testing each process and seeing the colours evolve and change with each step.
MATERIALS
Paper doilies (a variety of sizes is fun when layering)
Washable markers
Paintbrushes
Coloured card
Gold paint or glitter paint
PVA glue
CREATIVE PROCESS
Take some paper doilies and have little hands colour around the lacework or make their own patterns with washable markers.
Using a paintbrush, swipe water across the doilies watching the colours swirl and merge together. Leave aside to dry.
Add gold paint or glitter to match the decadence of a real Fabergé egg.
Cut out egg shapes from coloured card.
Cover coloured card in PVA glue and apply doilies (if needed cutting some in half to cover all parts of the card).
Enjoy your little masterpieces with a chocolate Easter egg (or two)!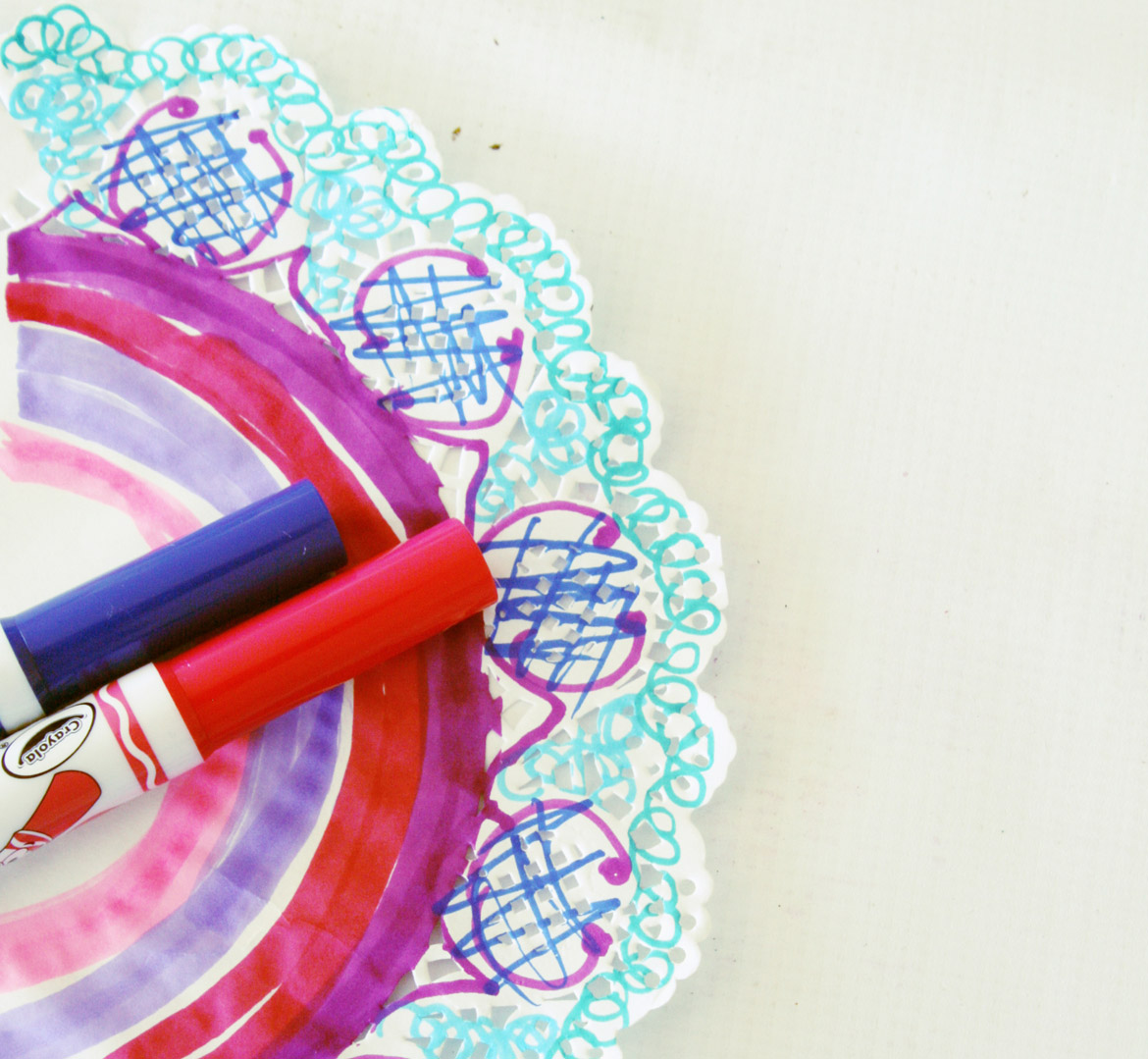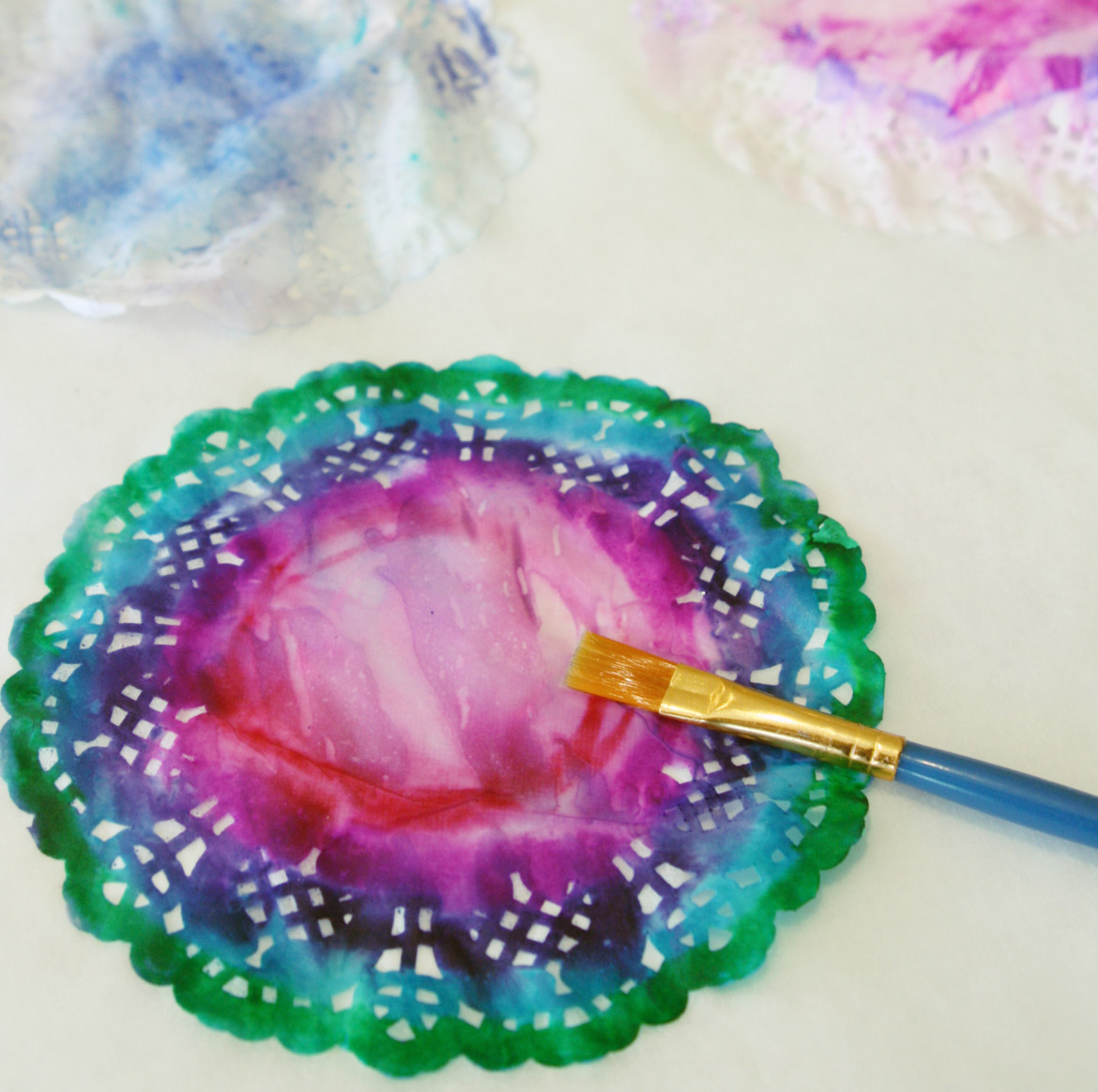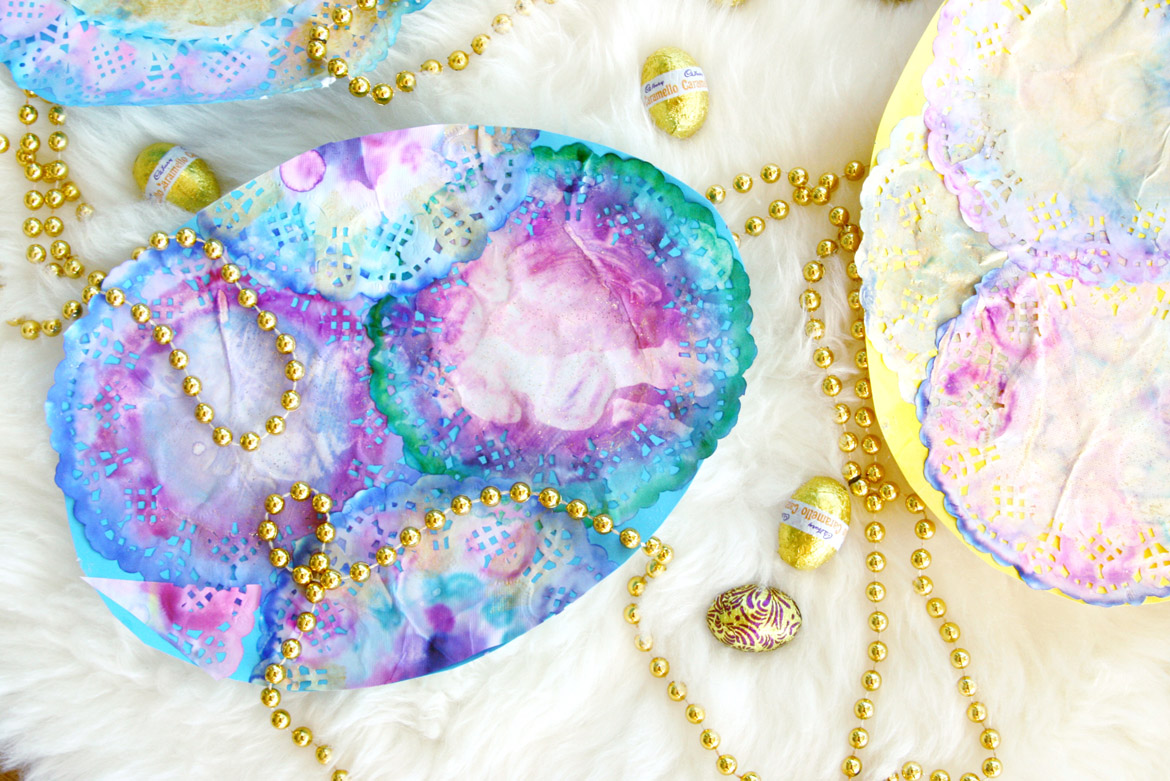 ---
The Little Mulberry Project is a virtual scrapbook created by a stay-at-home mum of two adorable girls full of their creative crafty projects, adventures and explorations. For more creative inspiration check out their Website or follow them on Instagram.