We have found your newest kids' clothing obsession! Based in the coastal village of Kuaotunu on the Coromandel Peninsula, NZ, Hudson & The Hare hand make and hand print quality ethical clothing for babies and children, newborn up to size 4. Their simple designs are inspired by the daily adventures of their son Hudson, and their beautiful surroundings. We are loving the timeless linen pieces and the beautiful hues. We spoke to founder Lily Simpson-Whiu to learn more about how they got started.
The passion: What inspired you to set up your business?
It has always been a little dream lingering in the background and it wasn't until my son was born that it all fell into place.
I have been a lover of clothing and textiles since I was toddler myself, often found napping in the dress up box. I went on to study design and work in the industry. When Hudson was born I struggled to find boy's clothing in the style and colours I liked, so made up a few little pairs of linen overalls. It wasn't long before I had orders from friends then decided to turn it into a business.
The Launch: How did you start out in the beginning?
I sort of just jumped in with both feet first. I quit my part-time job and was lucky enough to be able to set up a small studio at my dad's place. I was also very lucky to receive some industrial sewing machines and find some great suppliers. After that, everything just fell into place and within about six months it had completely exceeded my expectations.
The innovation: What was the biggest breakthrough for you with your business?
There have been so many highs and lows over this journey and I am so happy to say that the highs have far outweighed the lows!
Getting requests from retailers to stock my brand was probably the first big breakthrough I had. That was the moment I really thought "Oh wow, maybe this could really be something."
I had set myself the goal of doing some small markets at the one year mark. When we got to one year I already had a handful of retailers around the country which was just mind blowing for me.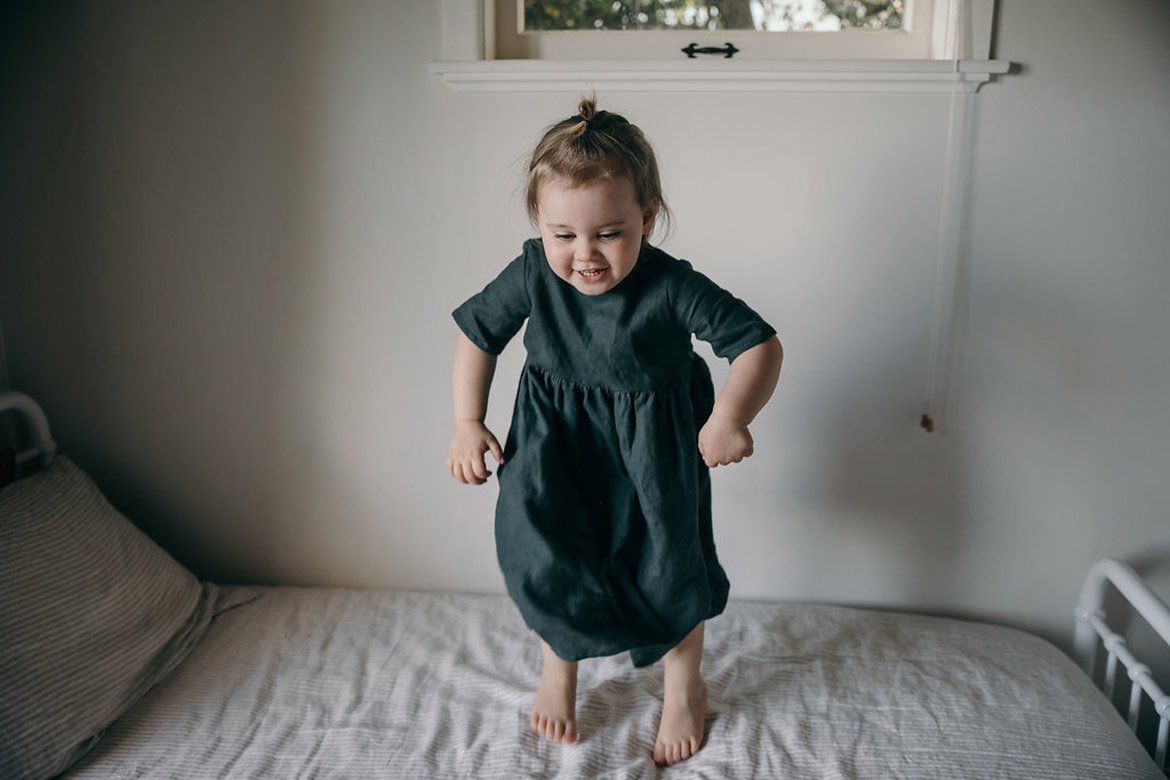 Yin and Yang: How do you balance work and family?
I have an incredibly supportive partner who is really the other half of Hudson & The Hare. He is always there to pick up the slack if I need a hand with small jobs or when I need to work nights/weekends. He is an incredible partner and father and it is so nice just to know I have that support.
He is also the one who will bring me back down to earth when I have yet another bright idea but have just spent the previous night sewing till 2am! I think being aware of how much you can take on is very important and something I have learned just in the last year or so (or maybe still learning).
Family time and being totally present in Hudson's life is something that is really important to both of us, so when we aren't working we really try to make that time count and we will always make sure we make time to just spend together as a family.
See next page for more…