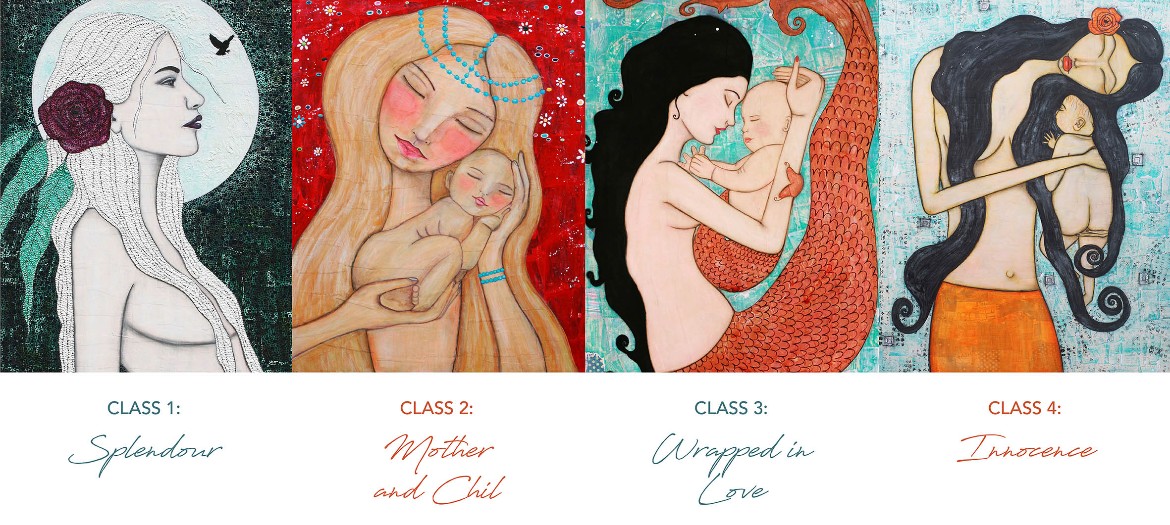 The innovation: What was the biggest breakthrough for you with your business?
Over the last 11 years my clients have had their babies vaginally 98% of the time. From my understanding, providing information and guidance with heart, warmth and balance has been key to helping women. The biggest breakthrough was working out how to convey that online. And what I found out was you can offer choice and so much more. It's a bit like a choose your own adventure story – they can engage in what suits them; it's not a one size fits all. So, if for example they want to do the meditation daily they can, if they want to re-watch the water-birth section they can, if they want to go over the choices for their placenta – they can. And it allows me to support them no matter where they are, and no matter where I am too.
Yin and Yang: How do you balance work and family?
That's a cute question with the honest truth being that I was so busy helping 100s of people have their babies I forgot to have my own. Truly! I was told once that I was on the planet to work, and I remember thinking really? And now I understand it – my work has never felt like work; it just feels like my life, and I love it. It's more a case of how do I balance work in Africa with midwives, lecturing at university, providing body treatments, and putting special time aside for the women on my classes? But I find the more people I can help, the better. And there is nothing more lovely than the smile of a woman when they have pride in their decisions, and in their ability to birth their babies safely in the way they wished.
Hopes and dreams: What next?
My hope is that all women feel supported in their birth journey, and that they find new places within themselves that help them to grow and flourish. My hope is that the Mama Lee Classes continue to help women all over the world, and that it contributes to a generation of women who have belief in their bodies, joy in their hearts, and who step forward into parenthood with a sense of pride and peace.
---
Learn more about Mama Lee Midwife on her website or join her supportive Facebook community.