So, you might choose:
To start with one cloth nappy a day and see how that goes.
One day a week where it's all cloth and no disposables.
One day a week where you use disposables.
Perhaps cloth during the day works for you, with disposables at night, or when you go out.
The choice is yours! Be creative with what you can do. The idea is to give it a go and find what works best for you and your situation.
If you're thinking "What's the point?" Well, a little goes a long way. One cloth nappy used one time is 60 times better for the environment compared to a disposable. If everyone in New Zealand used one cloth nappy per day, one million per week would be saved from landfill. So that small personal change at your end, actually does make a difference in the bigger scheme of things.
Not sure how to use a Modern Cloth Nappy? Tuti Baby NZ has three short clips on YouTube showing you how to work them – and they do make it look simple! New Zealand Green Party MP and new mum Julie Anne Genter has shared on Instagram that she was surprised how easy it was to use cloth nappies – so that gives me courage to give it a try.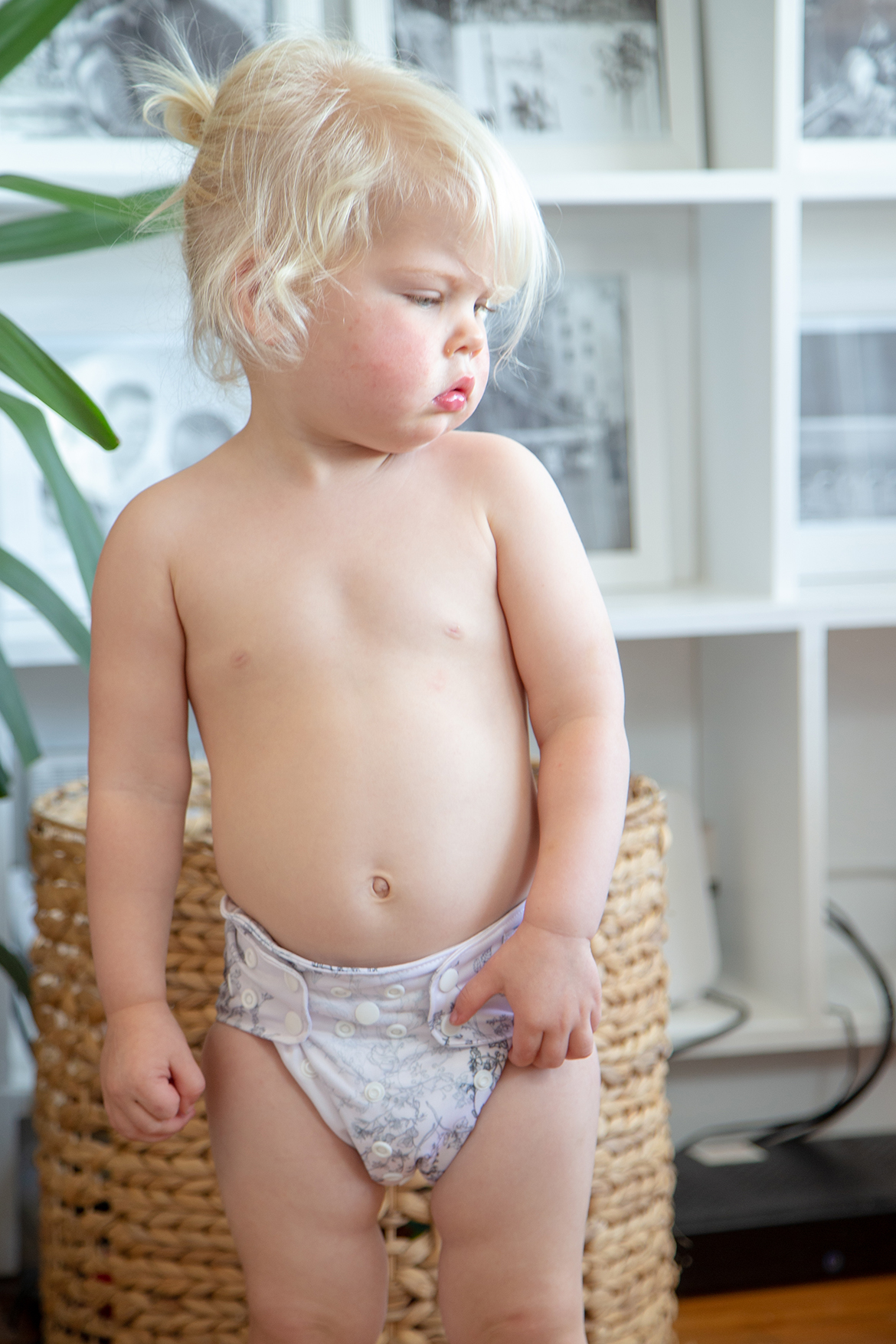 We now have the choice of durable, easy fitting, stylish reusable nappies that will see you through one, two or even three children. Right now, I'm looking forward to trying out the Tuti cloth nappies, which come in colourful artist-designed prints (with New Zealand designers and artists to be featured later in 2019). You can buy once and buy right, saving you thousands of dollars in nappy costs over the years. 
Remember, it takes a million people doing things imperfectly rather than a few doing things perfectly.
---
Hannah Schenker is a freelance writer, editor and regular contributor to The Natural Parent Magazine. She lives with a touch of magic in Golden Bay, New Zealand.