Family-owned and operated, and located in sunny Nelson, New Zealand, Divine Design brings to you a beautiful range of children's wear, homeware and gifts. Their products are designed and made locally, with a goal to be environmentally friendly, using quality natural fibres where possible, using and donating fabric scraps, and using compostable packaging. A self-taught seamstress, Sarah Daly talks about the inspiration behind her business and her hopes for the future.
The passion: What inspired you to set up your business?
I love the idea of using my gifts, talents and interests to create other streams of income for my family. I've always been a very creative, entrepreneurial type person, even as a child. I first set up a little business when I was 17 and unemployed, so I've always had an instinct to become a business owner. The idea of being my own boss inspires me, along with the passion to create, design and make a mark on the world through children's fashion. I have so much fun pursuing this dream and want to provide a brand that is unique and authentically New Zealand made.  
The launch: How did you start out in the beginning?
I started with a borrowed sewing machine, an overlocker older than myself and zero sewing skills. I fell in love with sewing when I made a quilt for my daughter's first birthday and proceeded to teach myself how to sew in straight lines after I made this (because that quilt was a disaster). Bunting flags were popular back then so I began making and selling those, which led to custom orders for cot quilts and baby room fit outs. I learnt as I went and from there I began to make my daughters some cute clothes and their friends' birthday presents. Then I eventually started designing and selling children's wear.
My little venture Vintage Dreams was born.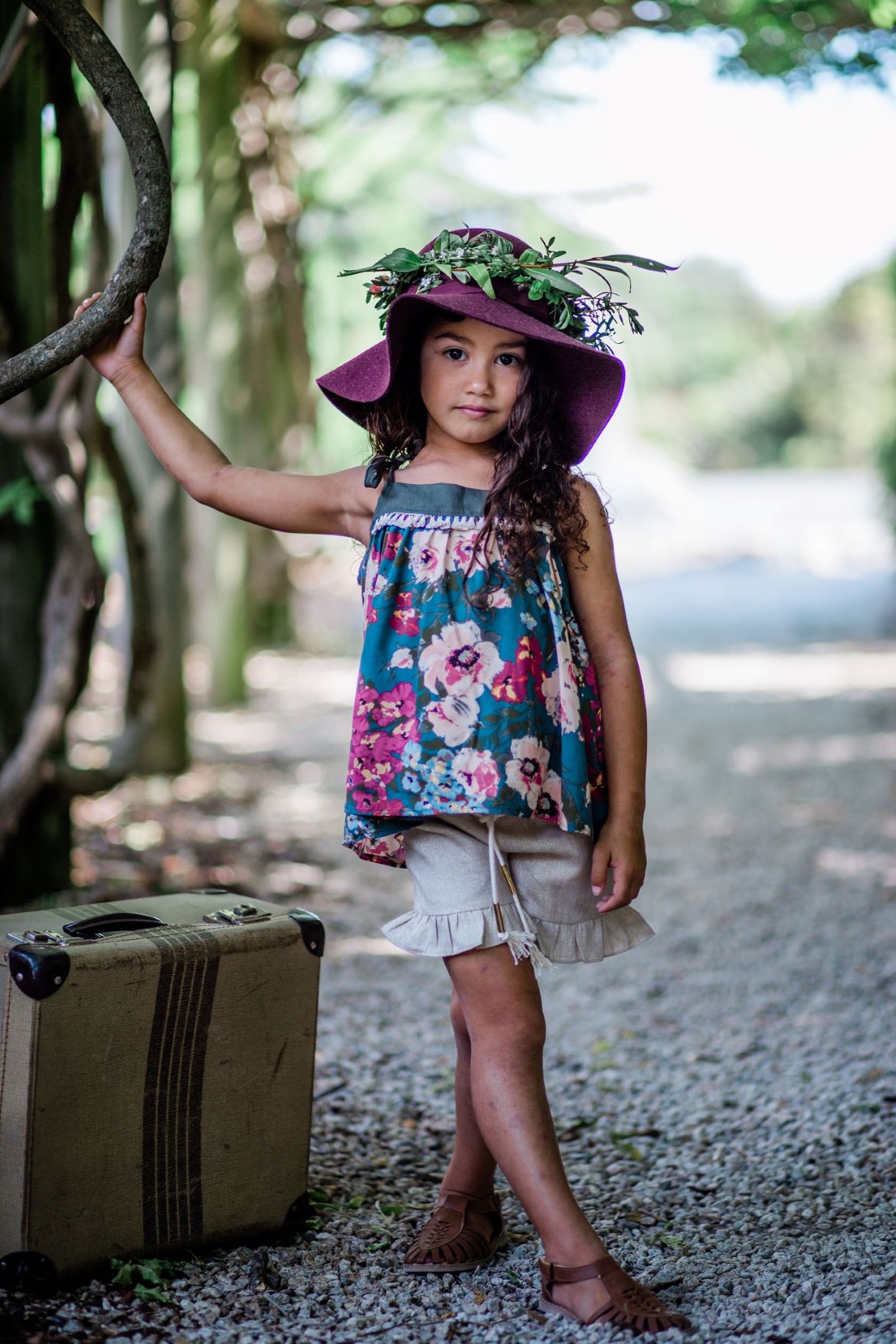 The innovation: What was the biggest breakthrough for you with your business?
Sales increased hugely and I felt like I was on the cusp of greatness, but the demand became too great at that time and I needed to put my family first (my daughters were 1 and 3 years old). So, I had to stop and let the whole idea go. Inside, I always felt so disappointed about a missed opportunity, which had potential. About 5 years later, I decided I had to chase the dream 100% and really work hard to see if I could succeed at it. I rebranded as Divine Design and things began to take off again.
I became a member at 'The Little Beehive' a Nelson Co Op Store, which was my first big scary step – creating a weekly outgoing expense was a risk, but this helped me take lots of other steps towards making my brand legit. There's an awesome feeling you get when you start seeing your products selling in a physical store; it just inspires you to work harder and this helped me grow the confidence to stock other stores.
I'm a firm believer that if you want to achieve something enough and work hard and just continue, you can do anything! Your slice of success is right there waiting for you to step into. You're not limited to being a mum, or even if working in a full-time job – you can still chase the embers of dreams inside you and at least explore your own potential greatness! In doing so, you may create an opportunity to inspire others to do the same. 
We have since grown as a brand and now stock 7 physical stores and sell via our website and social media. The biggest breakthrough was and continues to be – not giving up!!!  
See next page for more…