How many of us dream of leaving everything behind to go and live on a tropical island somewhere? Well, Laura and Joel Thomas, parents of four beach babes, did EXACTLY that. They are living the simple life on Christmas Island, Australia. That's right – they left everything behind to pursue their dream of living on a tropical island! What an incredible thing to do, and what a gift for their children. We caught up with Joel to find out how this all came about, and share some of their wonderful adventures. You can follow the Thomas Tribe on Instagram.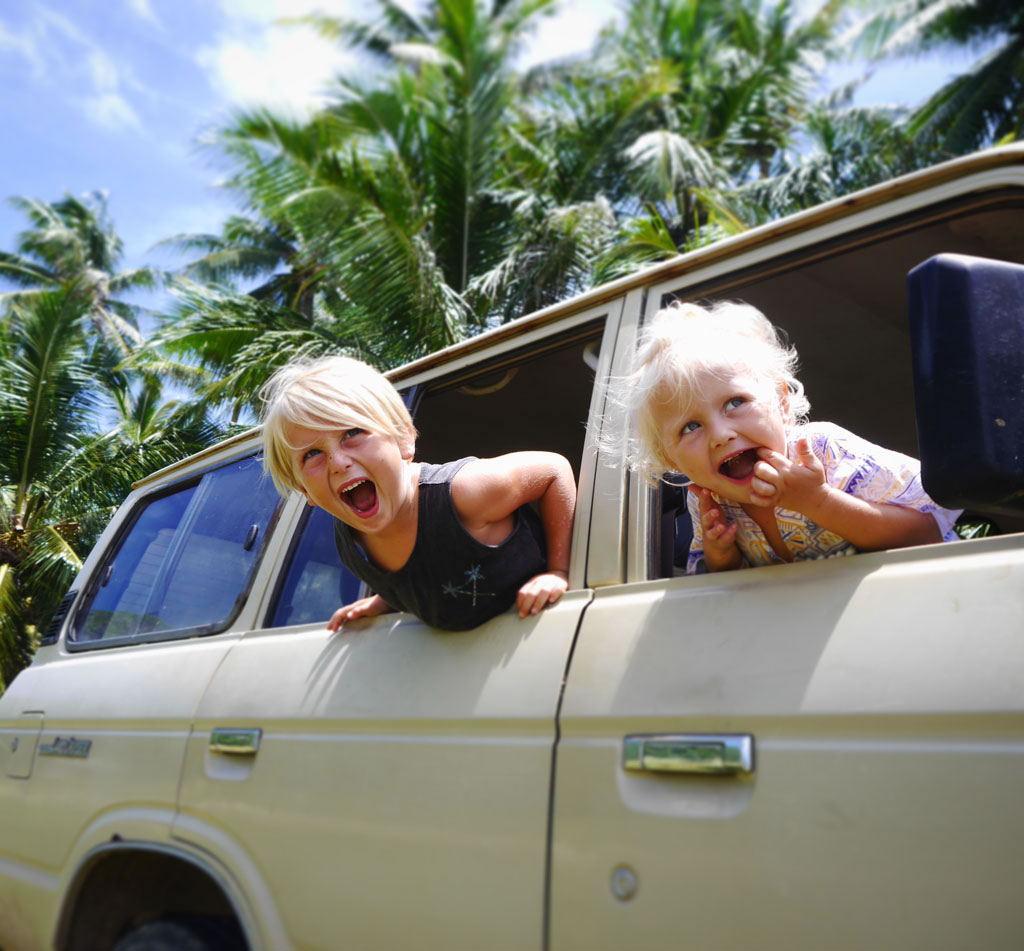 What is your family up to?
We live on Christmas Island. It is a super remote tropical island just off Indonesia (an Australian territory). We moved here seeking a simpler laid-back island type lifestyle for our family. Being a family that loves the beach/ocean, we wanted to be somewhere we could spend our days there, whether it be fishing, spearfishing, snorkelling, diving, etc.