With a combined passion for music and meditation, Jus and Shell, the amazing ladies behind Foxy Feelgood, are on a mission to spread positivity and healing through sound and meditation. 
The passion: What inspired you to set up your business?
Shell: For years we would catch up socially and find ourselves in deep conversation about meditation and how developing a spiritual practice really helps us navigate the ups and downs of life, especially with kids.   
Jus: Yeah, we'd get so excited and passionate. The energy that we'd create together felt really infectious. We'd be on a high for a couple of days after chatting about meditation, energy work, and stuff about intuition.    
Shell: I think we actually texted each other heaps of times saying, "we are going to take over the world with all this love stuff!!" Haha! 
Jus: Yeah, and that was years before Foxy Feelgood was even a thing… 
Shell: Stars in our eyes… haha.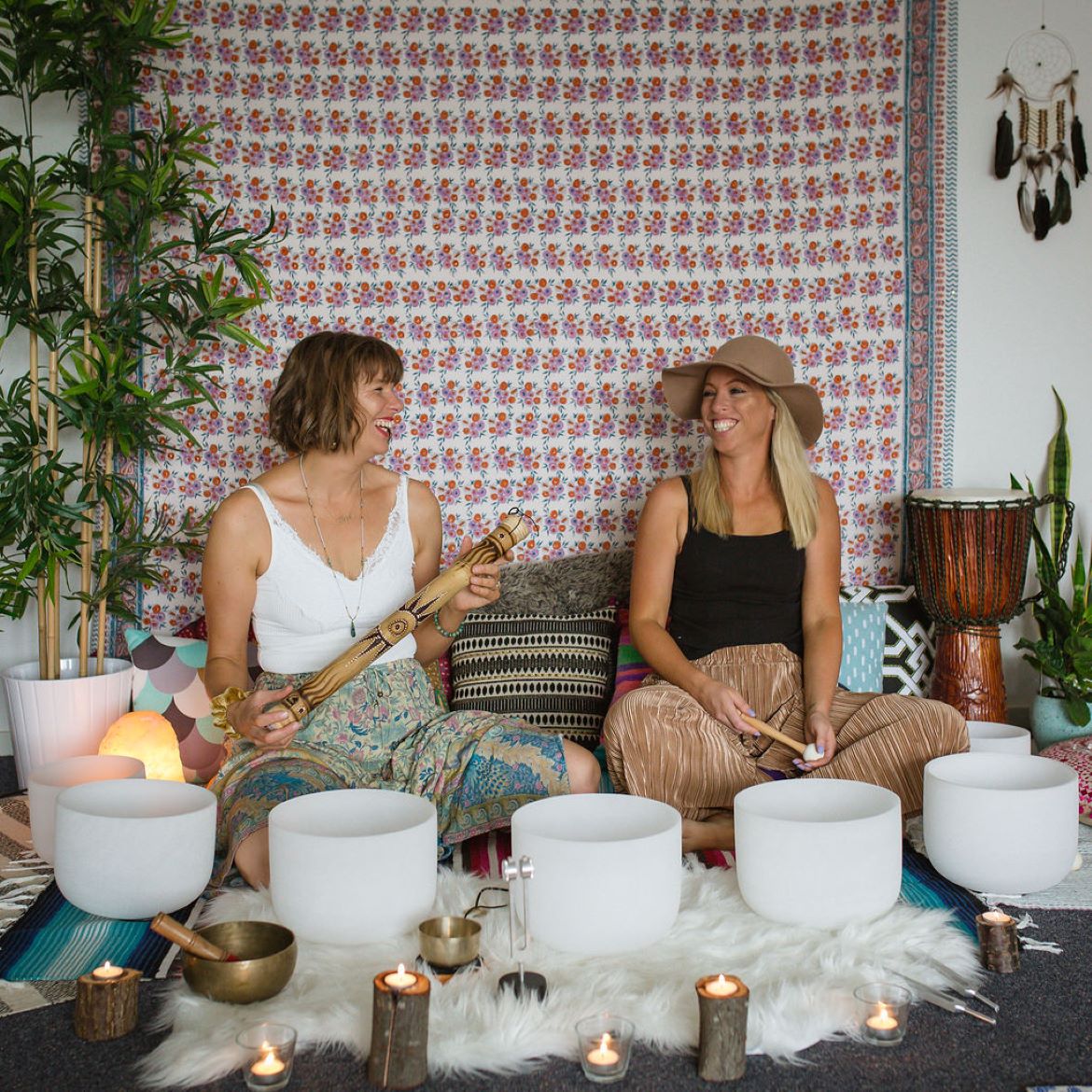 The launch: How did you start out in the beginning?
Shell: Jus ran meditation classes on her own for about 4 years which I used to come along to. When we were both returning to work after our third babies, I invited Jus to run her weekly class at our running studio. Meditation had helped me so much over the last couple of years and I've always had a passion for music and DJing, so I bought a couple of singing bowls and just started playing them while she spoke… we didn't really set out to start a business from it, I was just mucking around at the start, and teaching myself to play the bowls because they fascinated me.  
Jus: Yeah, it's funny that our initial intention was just to muck around. We have pretty full lives with 3 kids each, but we're both really passionate about mums taking time to reconnect to themselves and have fun amongst the craziness of mum-life. Our business just feels like a really natural extension of who we are and what we believe in. It actually gives us time to ourselves to create from a really intuitive place.  
Shell: If no one came to our classes, or bought our products we'd be still there just rocking out by ourselves…. Loving the peace and quiet haha. So that was us only 1 year ago… we had these 2 guys that came every week and it was just the four of us for weeks and weeks. Once we came up with the name Foxy Feelgood and got into a really intuitive flow in the class, it kinda exploded over night.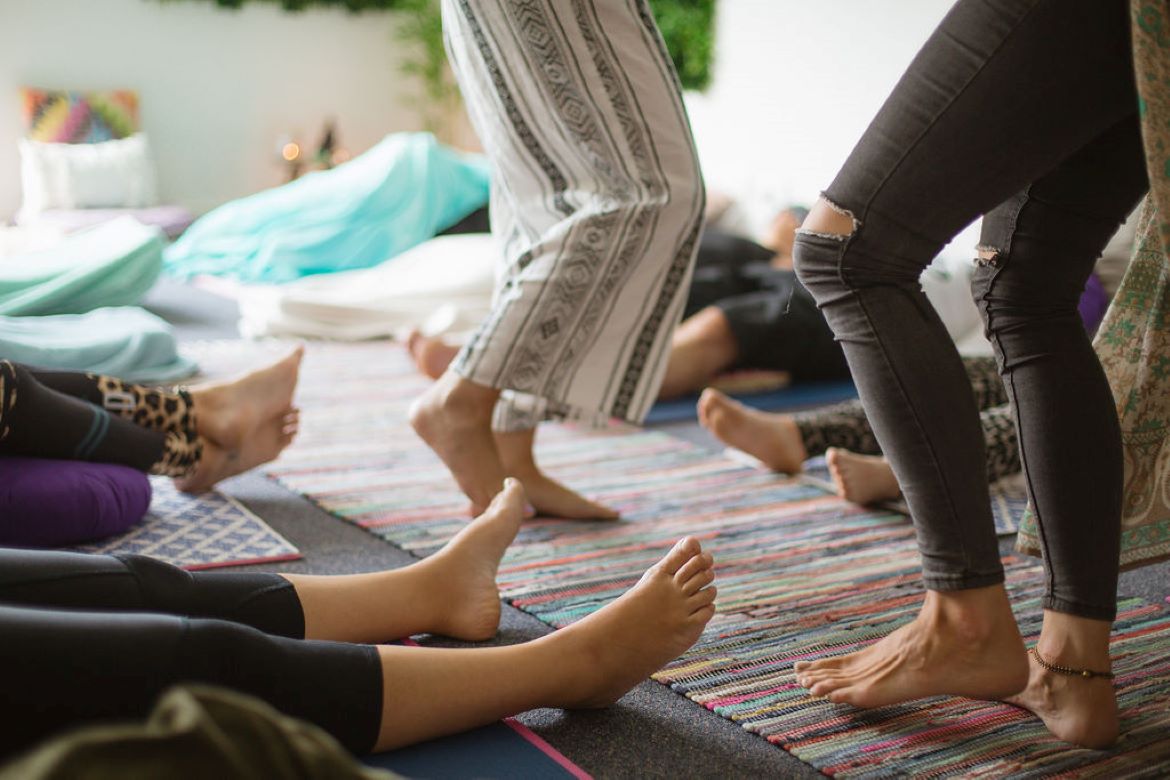 The innovation: What was the biggest breakthrough for you with your business?
Jus: I think when we realised what a profound impact our weekly classes were having on the people coming (and us too!), we just knew we wanted to take it further and give more people the opportunity to hear how we mix sound medicine and intuitive meditation. Starting up the online courses and products within the business really took it to the next level.   
Shell: Our first product was Grow: a sound-healing, meditation journey for pregnant mummas. It's a weekly meditation series that takes the mum-to-be on a journey to connect to herself, her intuition and her growing baby.  
Jus: Then we launched Embody for the first time. It was pretty crazy to connect to women from London, New Zealand and all over Australia and guide them through a soul embodiment process.  
Shell: I think we're still flipping out a bit… we're just 2 suburban mums doing what we love, and making it up as we go along, but people from all over the world are benefiting from what we're doing. 
Jus: We're also working on our next online course which is a free 10-day meditation course: It's called "How to fall in love with meditation, even if you're shit at it." So many people don't meditate because they think they need to do it a certain way or you should feel like Buddha or something… we just want to help people break all the rules so meditation becomes a creative adventure! 
See next page for more…