Believing in the healing qualities of crystals is a common practice in many cultures. This is how the founder and owner of EarthSynergy Kirsty began on her 15-year journey including her twin boys and daughter, to where she is today – now sharing her knowledge, resources and passion for crystal healing.
The passion: What inspired you to set up your business?
My first experience with associating crystals with healing came when I was doing care work in England. My client was a lovely lady called Tisha, who was recovering from breast cancer. As soon as I met Tisha I loved her. She had this magical, ethereal quality about her and was very open-minded when it came to holistic healing in all forms.
During caring for Tisha, on a trip to town, the smell of incense drew me into a quaint little crystal shop. I asked the shop owner if any crystals would be helpful for healing. After consulting with her crystal book, she located a quartz cluster and said that Tisha should wear it close to her wound during her recovery period.
Tisha was incredibly moved by this gesture. She wore it next to her wound day and night until it healed. She had a genuine belief that this crystal had helped her recover, and I believe in turn that this hastened her recovery.
Later on a visit to Thailand, I came across a stall in the Chatuchak markets. I was mesmerized by the crystal beads in this particular stall that were hanging from every available surface.
For some reason, I was intensely drawn to the Tigers Eye crystal, and I was compelled to make myself a necklace out of them, which I wore for 6 months straight.
Shortly after I discovered Judy Hall's Book 'The Crystal Bible' and when I looked at the healing properties of Tigers Eye. It made ABSOLUTE sense why I was so attracted to this crystal – its self-esteem and confidence-boosting properties were EXACTLY what I needed at the time!
I became fascinated with the concept that, according to crystal folk-lore. Each crystal has its own set of healing properties, whether physical, mental or spiritual – which often cross over with other crystals to aid specific ailments/issues. 
I started researching more about these special gems and decided that there was scope to have a business providing purposeful crystals for people. And so EarthSynergy was conceived.
Synergy = the working together of two things to produce an effect more significant than the sum of their individual effects
EarthSynergy's Vision Statement:

For centuries, crystals have been revered, not only for their beauty but also for their magical ability to bring healing and balance to mind, body and spirit.
Working holistically through vibration. Crystals are said to realign subtle energies and dissolve physical imbalances, blocked feelings, suppressed emotions and negative thinking ('dis-ease'). All this while helping to re-balance the energy field that surrounds and intertwines the physical body.
There is no denying the attraction that we feel towards these lovely gems, gifted to us from the earth. The crystals that we are most attracted to are often the ones that we need to heal ourselves.
Whether you are interested in a holistic approach to health, or you just love the look of them, having crystals in your space will only enhance your life, lift your vibration, and make things look SO PRETTY!
The launch: How did you start out in the beginning?
I established EarthSynergy in 2003 where I focussed mainly on 'Purposeful Jewellery'.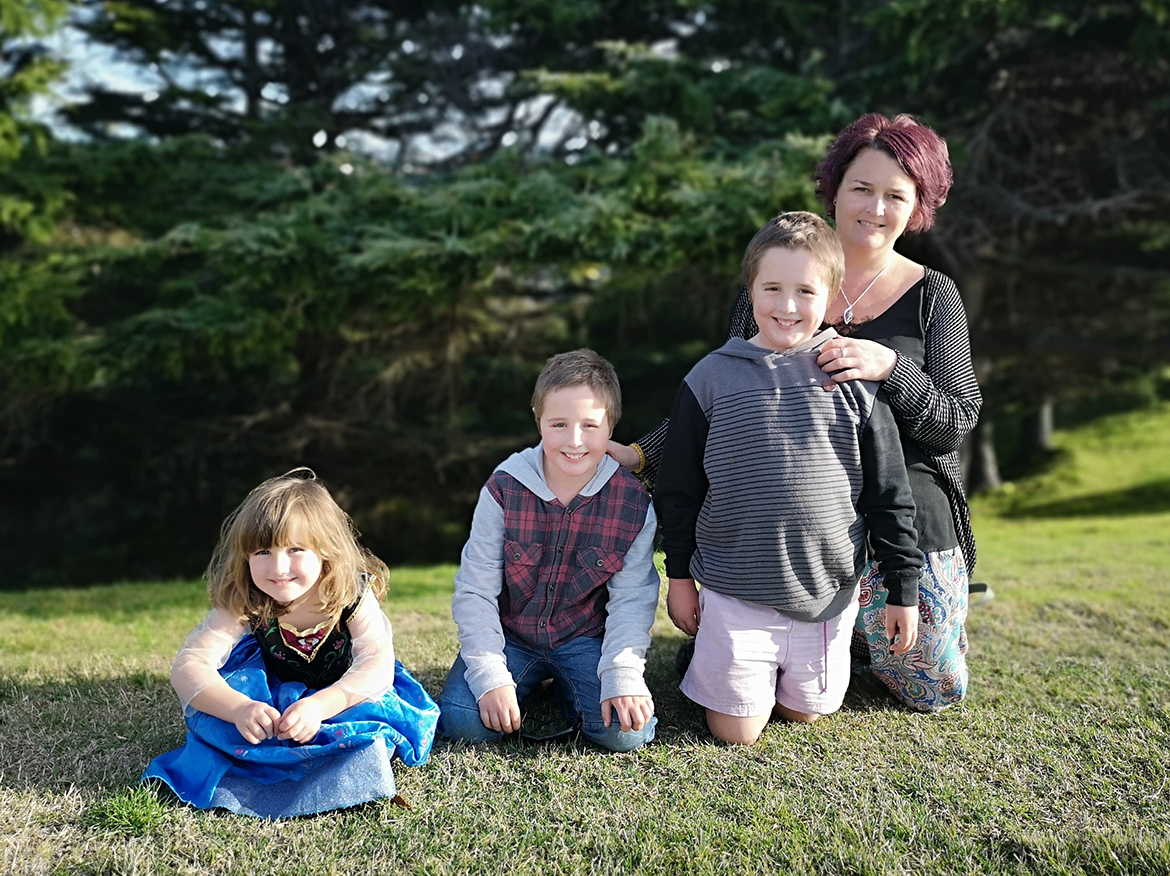 When I became a mum at 35 to identical twin boys Max & Toby, and then 4 years later my daughter Anika, my business took a back seat for a few years. With the kids entering school, now is the right time to really focus on EarthSynergy again.
I've always strongly felt it is important to provide information with my crystals. Almost all of my products come with a booklet. It details how to use the product and also includes the healing property information about the crystals.
I also provide a crystal maintenance card which tells you how to cleanse, dedicate and program your crystals to get the most from them. When you take the time to connect with your crystals by doing these rituals, it bonds you with your crystals and helps magnify the intent behind the crystal purpose.
We have many different products available;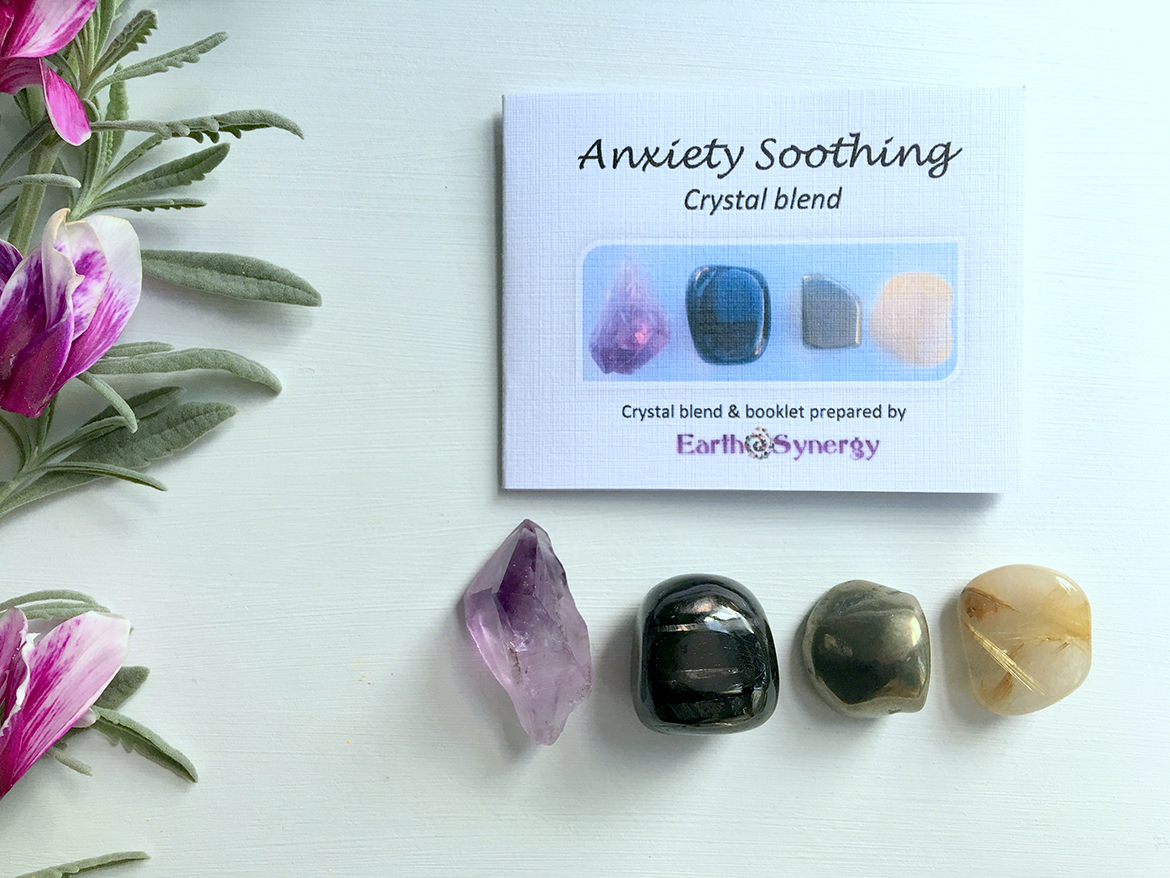 • Our loose tumbled crystal blends are unique to EarthSynergy. I make these up according to their healing properties with issues ranging from Fertility to Anxiety and Soothing Nightmares. We currently have 33 different packs available with more being added all the time. You can place these sets in your environment; carry them around on your person or use them in Crystal therapy to magnify your intent.
See next page for more….