When purchasing laundry products for our families, the array of options can be overwhelming. There is also a misconception that brands that use overpowering scents and harsh chemicals in their laundry formulations are more effective at cleaning. Many of us are unaware of the benefits of natural laundry products, both for our families and the environment. 
Earthwise plant-powered laundry products are tough on stains, dirt and grime and are a trusted favourite in Kiwi households. They are an effective, safe and gentle alternative to harsh, chemical-based products and are better for us and the planet. 
There are several key benefits Earthwise laundry products deliver, including:
Plant-Powered – Effective Naturally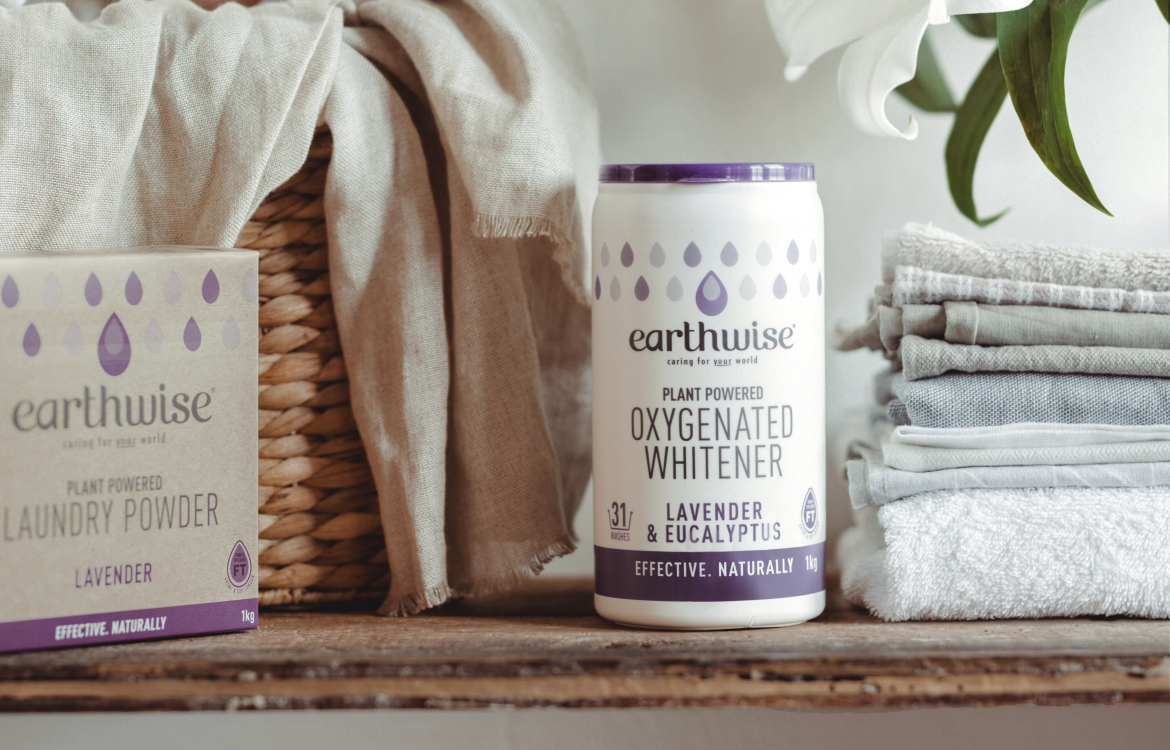 Earthwise takes great care to choose plant-based ingredients that are both gentle and effective.
One example is lavender oil. The antimicrobial properties of this pretty, purple plant help to control the bugs left in your washing machine, as well as leaving your clothes smelling beautifully fresh.
If you are looking for a more natural alternative to removing those stubborn stains, Earthwise offers some great options:
Earthwise Fabric Stain Remover is a powerful, plant-based formula that effectively removes stubborn stains from washable laundry fabrics. Simply spray onto the stained area and then wash with Earthwise Laundry Powder or Laundry Liquid. It is biodegradable, grey water and septic tank safe.
Earthwise Oxygenated Whitener is a highly effective stain remover and deodoriser which acts as a laundry booster in top and front loader washing machines. It will keep your whites white and your colours bright. It can also be used to pre-soak cloth nappies or heavily soiled garments.
Kind to our Environment 
Free from harsh chemicals, Earthwise's laundry range is grey water and septic tank safe and contains plant-based, biodegradable surfactants, which break down over time. Their packaging is kinder to the environment too – Earthwise laundry powder boxes are recyclable and compostable. Their laundry liquid bottles are also made from at least 75% recycled plastic, sourced from recycled milk, water and juice bottles. Since October 2018, Earthwise has reused and diverted over 500 tonnes of virgin plastic from landfills #yestoprogress.
See next page for more…