Knowing how essential sleep is in the early stages of a baby's life, Alpine Baby founder Zoe Rawlinson found herself feeling disappointed with the standard of baby sleeping bags on the market. With a passion for sewing, and on a mission to give her daughters the best night's sleep possible, she set out to develop her own – addressing concerns like eczema, clumping, temperature control and fit. Through extensive research and design, they have crafted a baby sleep sack with natural sustainable materials and unique structure to ensure your baby will feel safe and secure while sleeping. Here Zoe talks to The Natural Parent Magazine about the inspiration behind Alpine Baby, their biggest breakthrough, and her hopes and dreams for the future.
The passion: What inspired you to set up your business?
Healthy sleep: my babies were waking frequently, especially early mornings when the cold intensified (just before sunrise) and I couldn't find a sleeping bag or blanket combination that could help. I couldn't even find anything that looked like it was cosy. I realised that it was their shoulders that was causing their upper body to cool and thus causing them to wake up. I knew that I could fix that problem, so I got started designing a sleeping bag that kept their upper bodies warmer for longer without causing them to overheat. With a background in health & safety, it was important to me that the sleeping bag was super safe as well as being extremely snuggly and comforting.
The launch: How did you start out in the beginning?
I started making my sleeping bags from home. I didn't sell any at the point. I then reached out to New Zealand manufacturers to have professional samples made. Unfortunately no manufacturers in New Zealand were able to fulfil a larger order, so I worked with Peter Crone at JOMA wool to find a manufacturer in China that I could trust and had a long history working with New Zealand wool.
The innovation: What was the biggest breakthrough for you with your business?
Our shoulder design and the use of HALO NZ Wool was our biggest breakthrough. HALO wool is a strong and stretchy alternative to traditional wool batting and has made our sleeping bags so light and cosy while being super warm. The CiCLO polyester, which acts like wool when degrading, was also an amazing innovation to be working with, as we wouldn't have used any polyester – even the tiny amount we do – if it wasn't able to fully degrade naturally.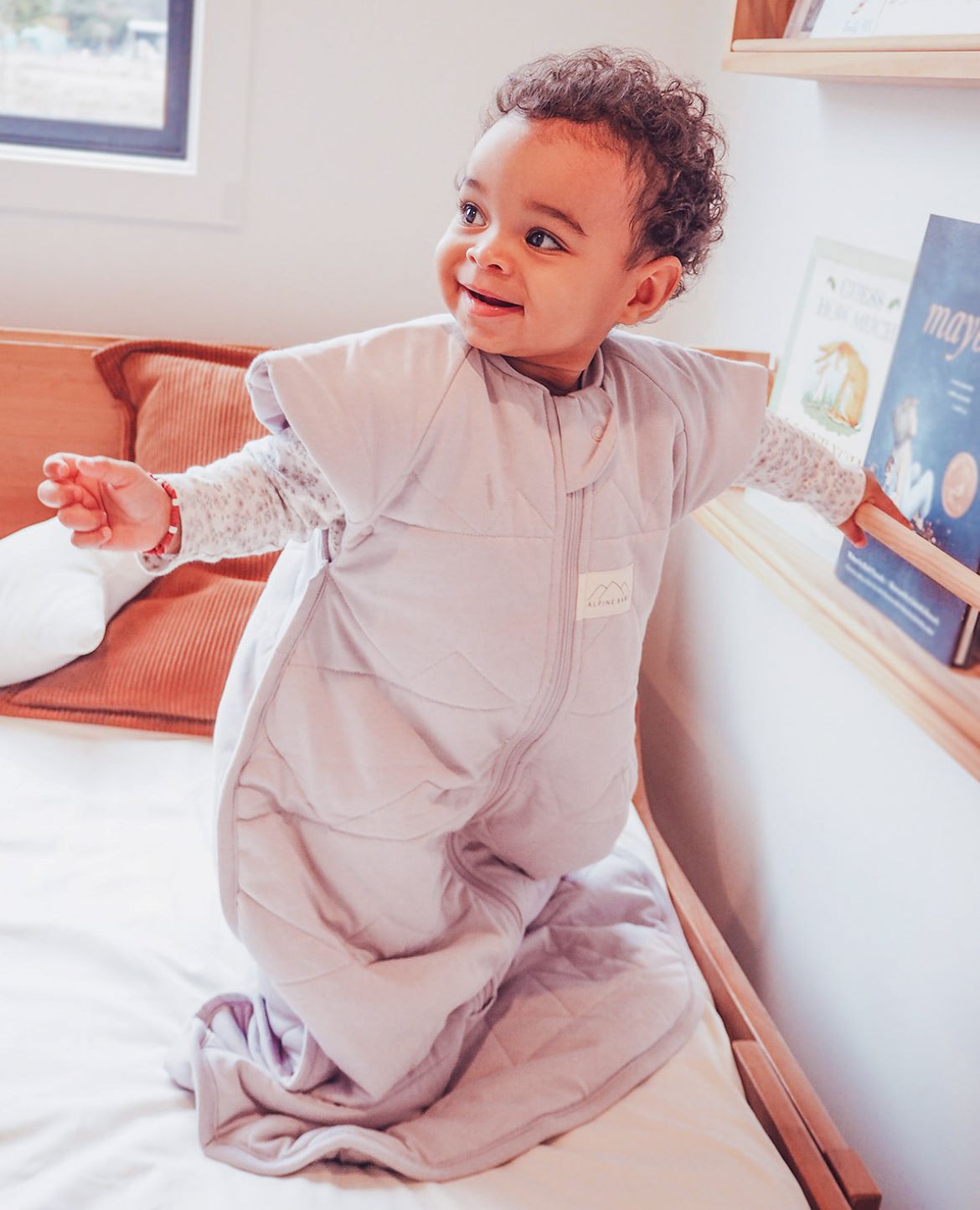 Yin and Yang: How do you balance work and family?
I think as a mum of two with another on the way, my main focus has to be my family, but Alpine Baby is always in the back of my mind. My girls are so relaxed and easy going and my husband runs our other business, a small earthworks company, so he understands the needs of a business owner. I recently had to leave my day job to focus on Alpine Baby and although that has come with a total pay cut, ha, it has allowed me to focus on my family and my business without the feeling of overwhelm which was building otherwise.
See next page for more…