Mothers and babies are vulnerable. Choosing the right skincare products for them is as challenging as picking the right baby name. With Less By Nature certified organic, natural and non-GMO skincare products, you can have peace of mind. We spoke to owners Calise and Michael to learn more about how they got started.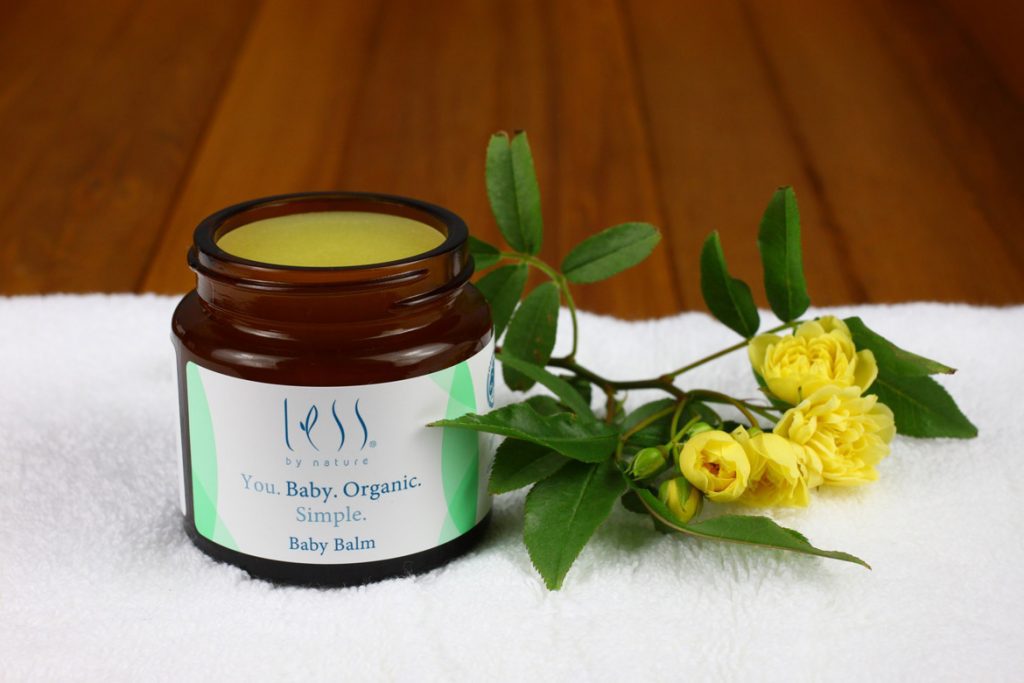 The passion: What inspired you to set up your business?
Over the last few years I have attended dozens of baby shower parties. Each and every time it was a challenge – what gift to buy for the new baby? Clothes? Love it or hate it. It is always hard to find the one that can match the parents' preference of style. Toys? Babies may play it all day in the beginning, but very soon lose interest and leave it aside forever! How about a stroller or bassinet? Wonderful but expensive. An IDEAL gift for baby seems to be non-existent.
One day when I was bathing my girl, I asked myself what made a good gift for baby – something useful, affordable and nice that can be used every day? Natural baby skincare! Frankly, baby skincare was not YET a popular choice for baby gift, because as a mother of two I was also concerned if there were any nasty ingredients in these products. How about CERTIFIED baby skincare? That's the answer!
After some research we found that there were a couple of certified baby skincare brands in New Zealand but due to their packaging design they were not considered as baby gifts to most of my friends. Here came the inspiration for our business: NZ-made certified baby skincare with nice packaging should become popular gifts for baby.
The Launch: How did you start out in the beginning?
My husband and I had a good division of labour: I was responsible for administration, accounting and warehouse management; while Michael focused on engaging local stockists in Christchurch to sell our products. For the first month or two Michael's work was ten times more important and tougher than mine – making cold calls and knocking doors of stores – and like most start-up businesses, he was rejected 9 out of 10 times!
To be honest, there were moments we questioned what we believed. The turning point came when two to three stores started stocking our products which were actually SOLD TO CUSTOMERS! This market acceptance regained our confidence and since then Michael traveled around the country to introduce our products with pride. We are happy that our products can now be found in stores in many other regions like Auckland, Wellington and Otago.
The innovation: What was the biggest breakthrough for you with your business?
There were increasing numbers of customer inquiries thanks to word of mouth and recommendations along the way. A lot of expectant and new mums living in remote areas found it inconvenient to buy our products in-store. Then we knew it was time to turn our website into an ONLINE STORE. This meant that we needed to market our brand and products through social media channels which was a completely new thing for us. From writing posts, taking photos to collaborating with other business partners, we started from scratch.
We were thrilled not only to see orders coming through for self-use, but also for gifts – solid proof of our belief! Then we broadened our product range by grouping individual products into gift sets, in which our lovely products were presented in a wrapped gift box and decorated with a beautiful ribbon. Customers were excited to make it their own by adding a personal message to our handwritten, complimentary gift card. Our FREE DELIVERY service for those gift sets has earned us heaps of happy customers, and most importantly, funds to help grow the business!
See next page for more…