A healthy home is increasingly at the forefront of our minds, with many parents now opting for gentle, eco-friendly cleaning products that are kinder for their families and the environment. Gone are the days where we need to reach for harsh chemicals to clean our homes. We have the choice to rid our homes of harmful toxins and to use products that are effective, naturally derived, and environmentally sustainable.
Earthwise is one of New Zealand's most trusted natural household cleaning brands, having spent decades perfecting their products. Their story began back in 1967 in the Waikato, with a simple purpose: to create products that were better for people and the world they live in. Pioneering eco-friendly cleaning ever since, Earthwise still holds fast to this same purpose today. Their passionate team understands that our family's health is paramount, and that effective cleaning doesn't need to cost the Earth (for the planet or your pocket!).
ENVIRONMENTALLY SUSTAINABLE
We're all for healthier, safer choices in the foods we eat, and the products used in our homes should be no exception. That's why it is so important to find household products that are naturally effective but gentle for you, your family and the environment.
Earthwise uses plant-based ingredients that are tough on dirt and germs but safe for use in grey water and septic tank systems. They also use biodegradable, natural ingredients that break down over time to carbon dioxide and water, so are good for the planet too.
Another consideration for the environment is the type of packaging used for your cleaning products. Take care to look for more sustainable options that are either recyclable, compostable or biodegradable. Since October 2018, Earthwise has reused and diverted over 500 tonnes of plastic packaging from landfills by moving to bottles made from at least 75% recycled milk, water and juice bottles for example: taking recyclable plastic a step further and helping to close the loop.
ENVIRONMENTAL CHOICE CERTIFIED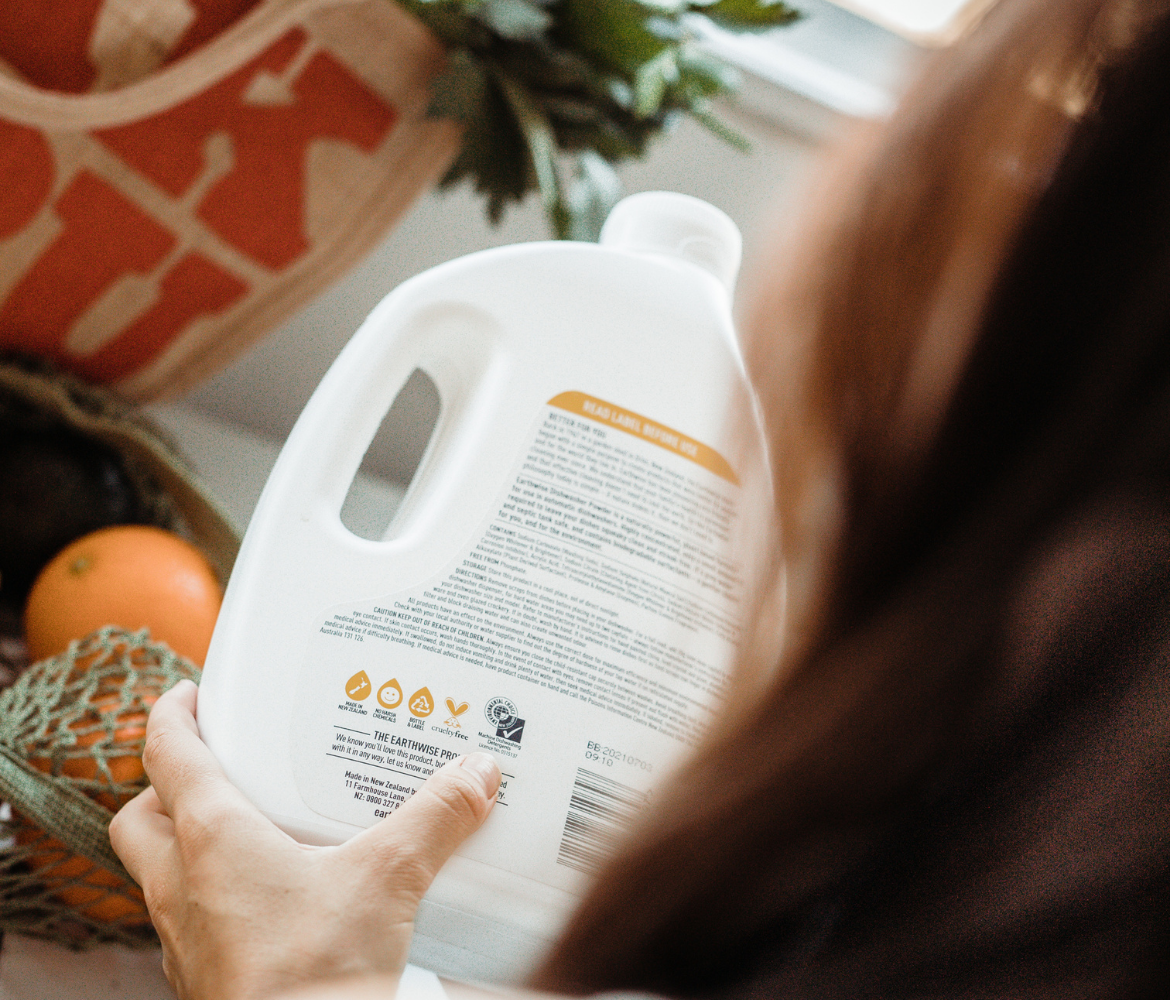 Look for natural brands that carry a reputable eco-certification, as this shows they are genuinely good for the planet. Environmental Choice is New Zealand's highest independent eco-label accreditation, which considers the full life cycle of a product – not just its end use. With sustainability at the heart of everything Earthwise does, their products are produced in their Environmental Choice certified factory. This ranges from sourcing biodegradable and septic tank safe ingredients to using recyclable packaging from renewable sources and monitoring energy, water and waste consumption.
See next page for more…