Yin and Yang: How do you balance work and family?
Balancing work and my personal life, including family, is something I think all entrepreneurs struggle with.
I love my job and I'm deeply passionate about the work I do, but it is still very important for me to take time for myself. I am extremely excited to be heading away soon for a holiday where I'll be doing one of my favorite hobbies, diving.
I'm also lucky enough to be surrounded and supported by my family, in fact I even work with my mother!
My advice, if you struggle to find balance, is to leave your laptop at work or turn off your app notifications as most things can wait till the morning. Finding an outlet is also important – for me exercise has been great, but I never thought I would be saying that!
The drive: What challenges have you overcome?
While I love my business, being an entrepreneur can be extremely stressful, particularly when you have staff and you're responsible for their livelihood. You can become very focused on wanting your brand to succeed, then you add in ridiculous working hours, and sometimes it becomes too much. Like anything in life, it's all a learning process. One of my biggest challenges has been creating products that people want to buy, while maintaining all my values around sustainability and the environment.
The best thing you can do is look out for yourself and your team, and have support systems in place. I try to focus every day on doing something positive that makes the day worthwhile.
I'm certainly a lot more resilient now, and I take things a lot less to heart. If someone says "no" to me I'll go away, but I will come back with the same question framed differently. Previously I would have run away with my tail between my legs.
For better or worse: What are the pros and cons of running your own business?
In my case I've been fortunate that my big idea was slightly ahead of the trend, which has meant the company has been very successful financially. However, Ethique definitely didn't start out this way and the financial comfort we have now has taken a lot of sweat and tears.
Our success has given me the freedom to focus on the things I want to achieve, as opposed to simply keeping the cash-flow going to pay the bills. Ethique donates 20% of its net profits, and a key part of my role as CEO is to ensure that money is spent wisely. Having my own business means I have the opportunity, and responsibility, to create change in our world.
I guess one of the main challenges is to be taken seriously as a young female CEO. I've had to learn the financial side of running a business very quickly, particularly with the huge growth Ethique has experienced in the last few years. I have always felt more comfortable in the product development side of the business, where I'm very fortunate to spend a lot of my time working with my Mum in our Christchurch lab.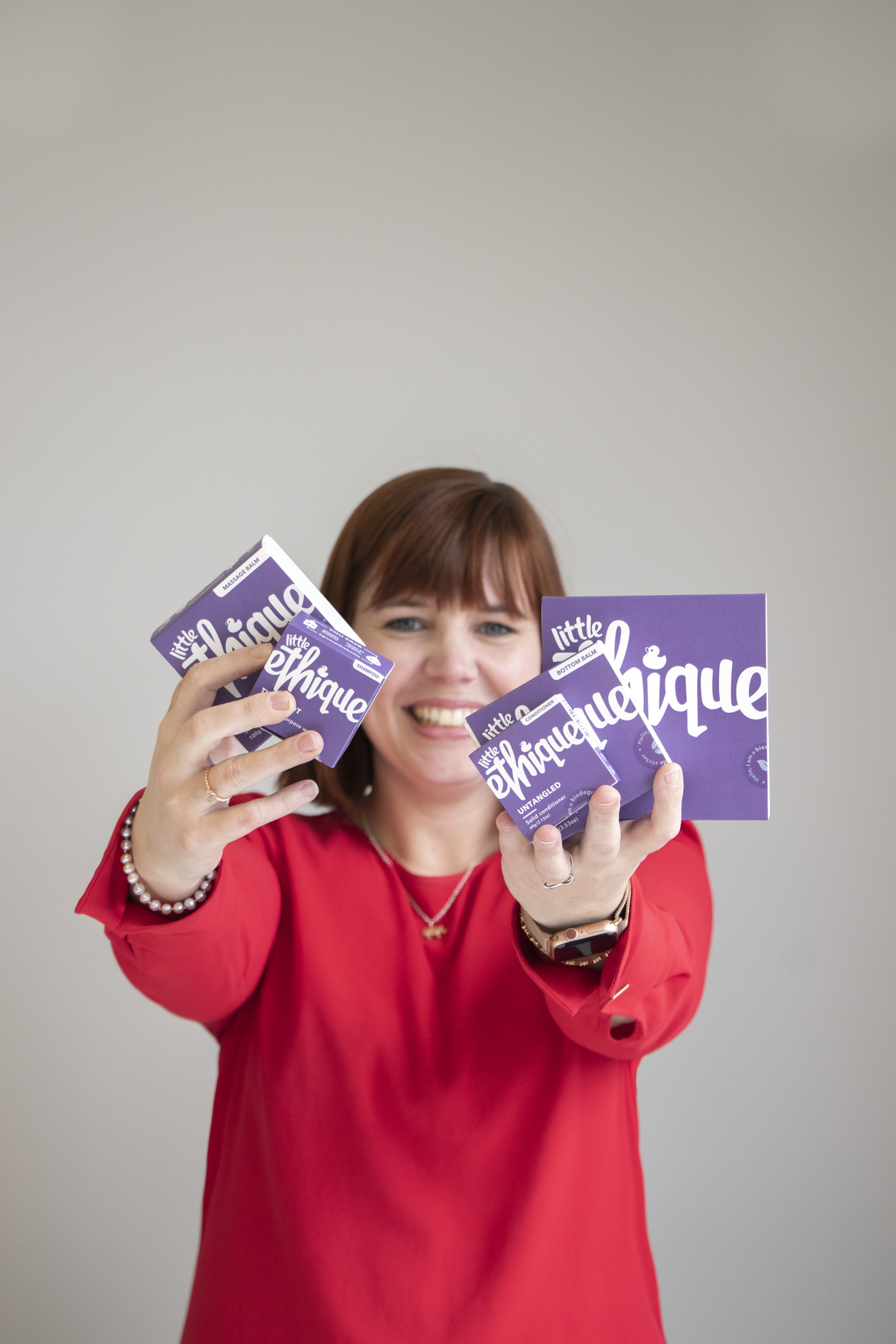 Despite the hectic life of an entrepreneur, I love being the company's spokesperson, as most CEOs and founders are, because people buy from people, not companies – they want to know more about the people behind a brand.
Hopes and dreams: What next?
From the outset, I wanted Ethique to be sustainable in every possible definition of the word, and an inspiration to other businesses that you can be environmentally proactive, while being financially sustainable. While I think I've managed to achieve this in the past seven years, I'm one of those people who always thinks big and still believes there's so much more to be done.
When I started Ethique, I wanted to save one million plastic bottles from being made and disposed of. Now I can proudly say we have saved more than four million, and aim to save 50 million by the end of 2025!
Ethique is proof businesses can eliminate plastic, consider the entire lifecycle of their product and still be profitable. We just have to think outside the bottle.
---
To learn more about Ethique, their products, and the inspirational work they are doing, visit their website and follow them on Facebook and Instagram.