Being a new mum is wonderful, challenging and exhausting all at the same time! You often feel like you hardly have time to shower, let alone style an outfit. But spending a little time on yourself can do you the world of good.
Becoming a new mum and the big changes that come with it can make you lose your sense of self. What you wore before your pregnancy probably doesn't work for your new lifestyle now you are home with bubs. Most couples usually have to go down to one income at least for a short while so it is not the time to be spending up on a completely new wardrobe. Here are our suggestions on how to get the essentials without blowing the budget.
Be kind to yourself – it is OK if you don't fit your pre-pregnancy clothes straight away
It took nine months for your body to get to where it is postpartum so it can take nine months or more to get back. Negative feelings about your body will lead to low self-confidence. Confidence is key – it doesn't matter what you wear it is your confidence that people will see.
Your pre-pregnancy clothes may not suit your new figure or new lifestyle
If you are breastfeeding there is a good chance that your boobs will be a couple of cup sizes bigger. If you were already full busted you may know what styles are flattering but those of us who have spent much of our lives enhancing our bust there a few lessons to learn. Square and high round necklines only make your full bust look bigger, whereas lower deeper and V-necks are more flattering are more flattering. Garments that have high maintenance care requirements are going to be too much work when you are a new mum. It might be best to demote them to the back of the closet until you return to work
Find your mum uniform
New mums are time-poor so you don't have time to deliberate if you have the right outfit. Find an outfit you feel comfortable in like jeans and a fitted tee or flattering breastfeeding top. This becomes your standard go-to mum uniform. You can style this outfit according to the occasion. Wear it with converse and a hoodie for a kindy pick-up, or a tailored jacket and a scarf to go out for lunch. Buy several versions of the same trusted items because babies have a habit of spilling on you just you are about to leave the house. You may find that your old jeans don't fit so you may want to try under the bump maternity jeans because they don't have the body stocking. Or try a looser boyfriend style jean that you can pull in as you lose weight.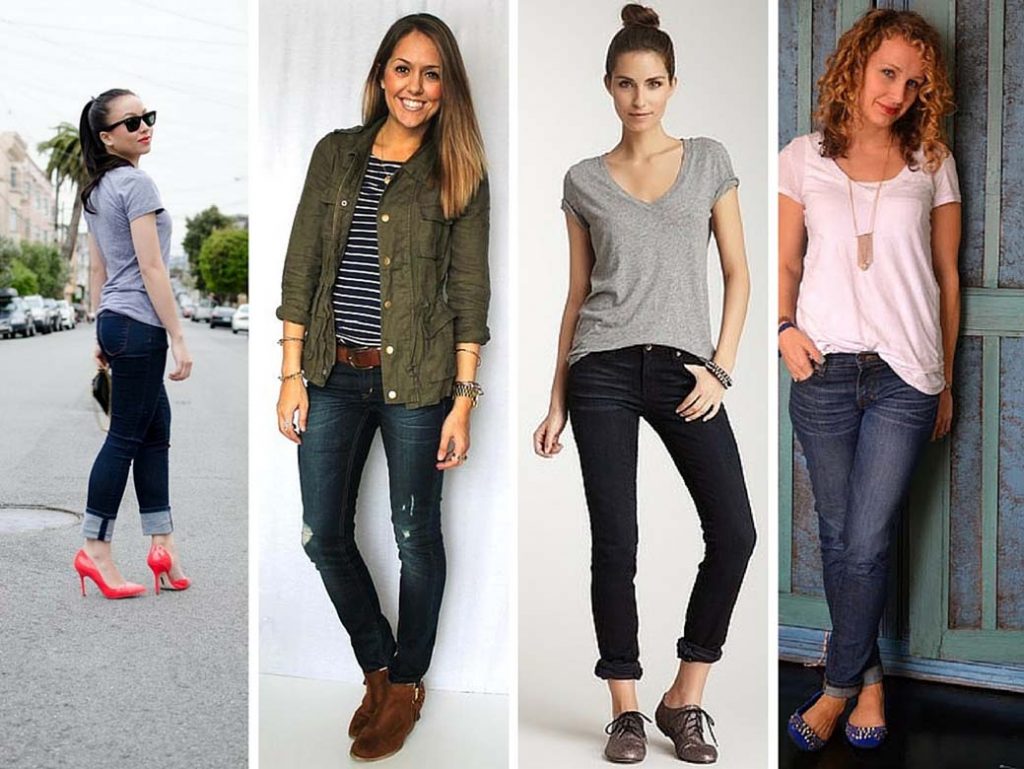 Use the hair tie trick to get into you pre-pregnancy jeans
Desperate to get back into your favourite jeans? You can use the hair tie trick. Just loop the hair tie through the button and over the button and then cover it with a belly band. Belly band can also be helpful to cover the postpartum jelly belly when you lift your top to breastfeed.
Invest in several good quality, comfortable nursing bras
Women often try to skimp on nursing bras – thinking they can get away with just a couple because no one sees them. But when you have to face the day on very little sleep it is nice to put on nice fresh clean clothes in the morning. Your nursing bras are subject to leaking, hormonal perspiration and the occasional baby spill so it is great to have a couple of spares because one will always be in the wash.
Buy a couple of flattering breastfeeding styles
Sometimes it can be easier to find things to wear during pregnancy than when you are breastfeeding. Tunics and dresses are usually out of the question. But we all like to feel girly and wear a dress so it can be worth it to invest in a couple of breastfeeding styles. Then when you go out, you can wear something that makes you feel great and you can feed discreetly. Styles with some draping are great to camouflage any areas that are not back to where you want them.
Buy some good basic breastfeeding tees
A classic tight fitting tee or singlet can be layered with your cardigans and jackets to make a stylish outfit. They make the perfect component of your mama uniform. Buy ones made in good quality cotton because you will wear them more frequently than you would an item in in your pre-pregnancy wardrobe.
Wear patterns and stripes
Styles made patterned or striped fabrics hide multiple sins, from not being ironed to baby spill. Women often stay away from stripes because they think it makes them look bigger but that is a myth. Stripes create an optical illusion that actually hide a few extra kilos. Bright coloured stripes are really on trend for summer '16 so be brave and ad something bright to your wardrobe.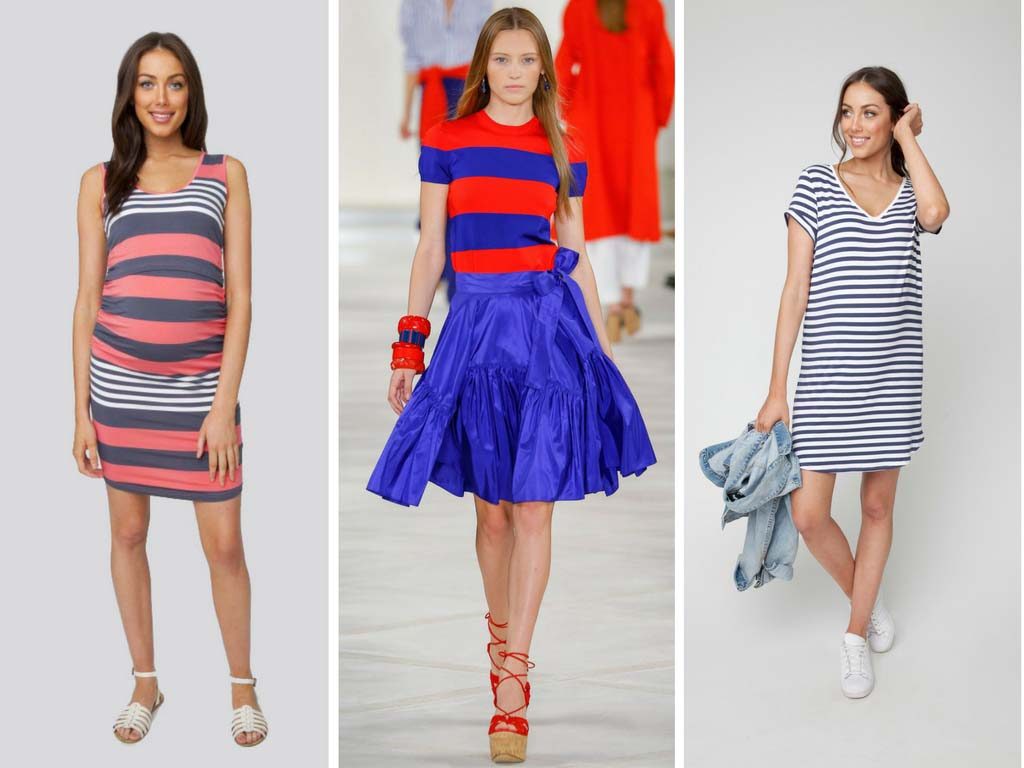 Treasure your trackies
The current trends are embracing different styles of trackies so it is more acceptable to have a casual style now than it has ever been. This is great news for mums. You can be comfortable and on trend. There is a range of slightly more dressy trackie styles that will suit your changing shape and more casual lifestyle.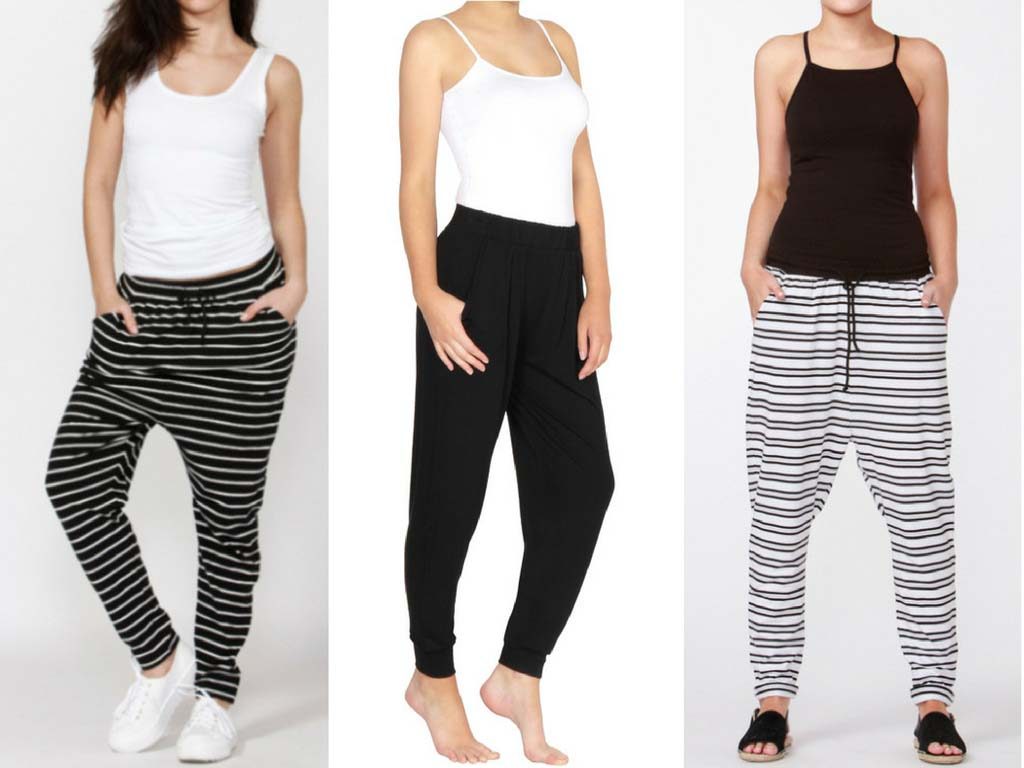 Have a range of different accessories
With less options available to wear, accessories are a great way to change the look of your outfits. Shops like Diva and Equip are a great resource of affordable scarves and jewellery that will make your outfits pop! Wider scarves are a great way to give yourself some coverage for discreet nursing or to hide baby spill on your top.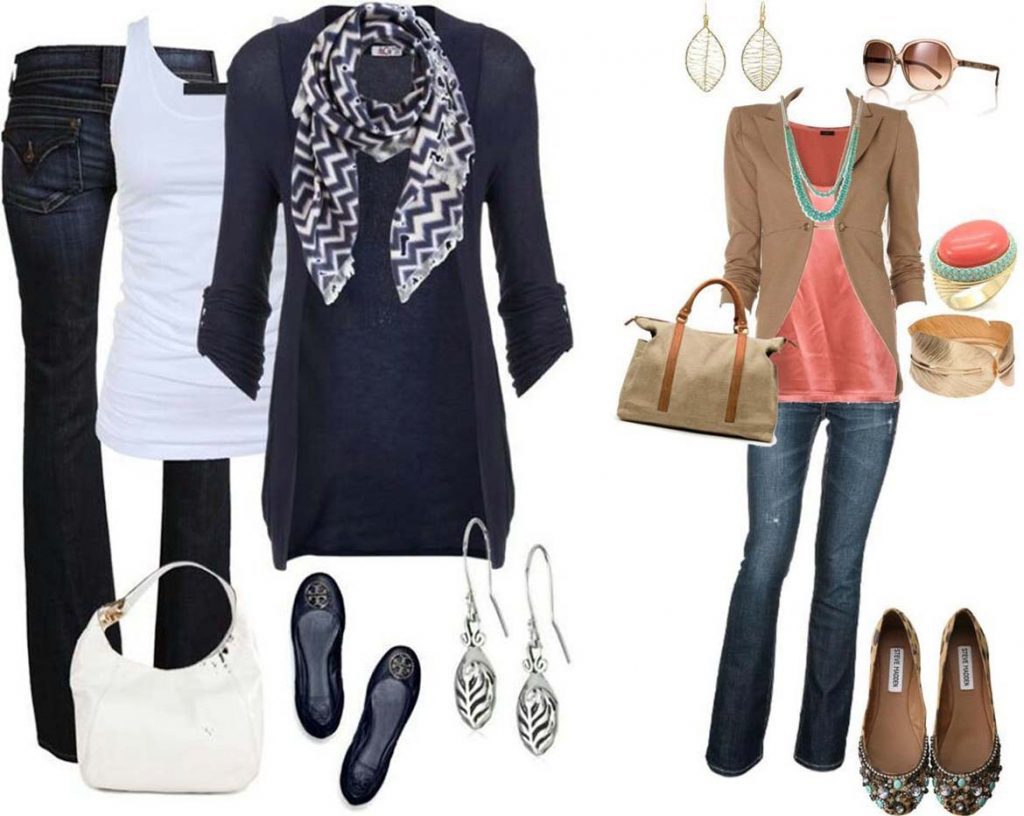 ---
Mrs Smith Maternity is an NZ-based online store that is chock full of fashionable styles for pregnancy, breastfeeding and beyond. They are stockists of Mrs Smith, Ripe Maternity, Angel Maternity and Eve Of Eden. Worldwide shipping available.