Candice Danby firmly believes that encouraging a simple but effective skincare routine for young people during their early years is a positive way to help them on their journey to healthy, glowing skin through their tween and teen years and into adulthood, building independence and confidence in the process. Unable to find suitable, high-quality skincare for her own tweens, the idea for Kids Care Co was born. Gentle and effective on young skin, their products have been thoughtfully and expertly formulated and created in Australia using naturally nourishing Australian botanicals, with the intention of helping young people feel confident and secure in their own skin. Here Candice talks to The Natural Parent Magazine about the inspiration behind her business, the challenges she has overcome along the way, and her hopes and dreams for the future.
The passion: What inspired you to set up your business?
Like any mum, I am frequently thinking about the pressures that surround young people's lives and the types of tools that can assist them as they navigate school, friendships, social media and life in general.  
With two tweens myself, I wondered how I could introduce my kids to self-love and self-care in a positive and nurturing way.  
By coincidence, at around that time, my son who plays a lot of sport asked me if he could start wearing deodorant, and my daughter was becoming interested about my skincare routine and was requesting to try the products I was using.  
Not all skincare and self-care products are suitable or even recommended for young skin and I saw first-hand through my own children trying adult products how these can be irritating to young people's sensitive skin.
Unable to find skincare suitable for tweens that was of a high quality, or a natural deodorant that didn't cause a reaction, the idea for Kids Care Co was born. After around a year and a half of research and development, we launched in January 2022.  
The launch: How did you start out in the beginning?
When the idea for Kids Care Co emerged, I was working as a lawyer four days a week. At almost all other times, i.e. late into the night when the kids had gone to bed and early in the mornings, I would read about skincare and the effects of certain ingredients on skin as well as the benefits of starting skincare from an early age. I also listened to hours of podcasts about small business while walking to work, gardening, cleaning the house or cooking. What I found most helpful was attending small business workshops through the Western Australian Small Business Centre. Everyone says that starting is the hard bit – and for me this was certainly the case. There is so much to learn, and without a background in business or marketing, the learning curve has been enormous! 
The innovation: What was the biggest breakthrough for you with your business?
After months of testing and delays relating to Covid and the postal system, the biggest breakthrough moment for me came when the formulations were finalised. The time spent perfecting the formulations was well worth it as our products are of such a high quality and so nurturing for young skin.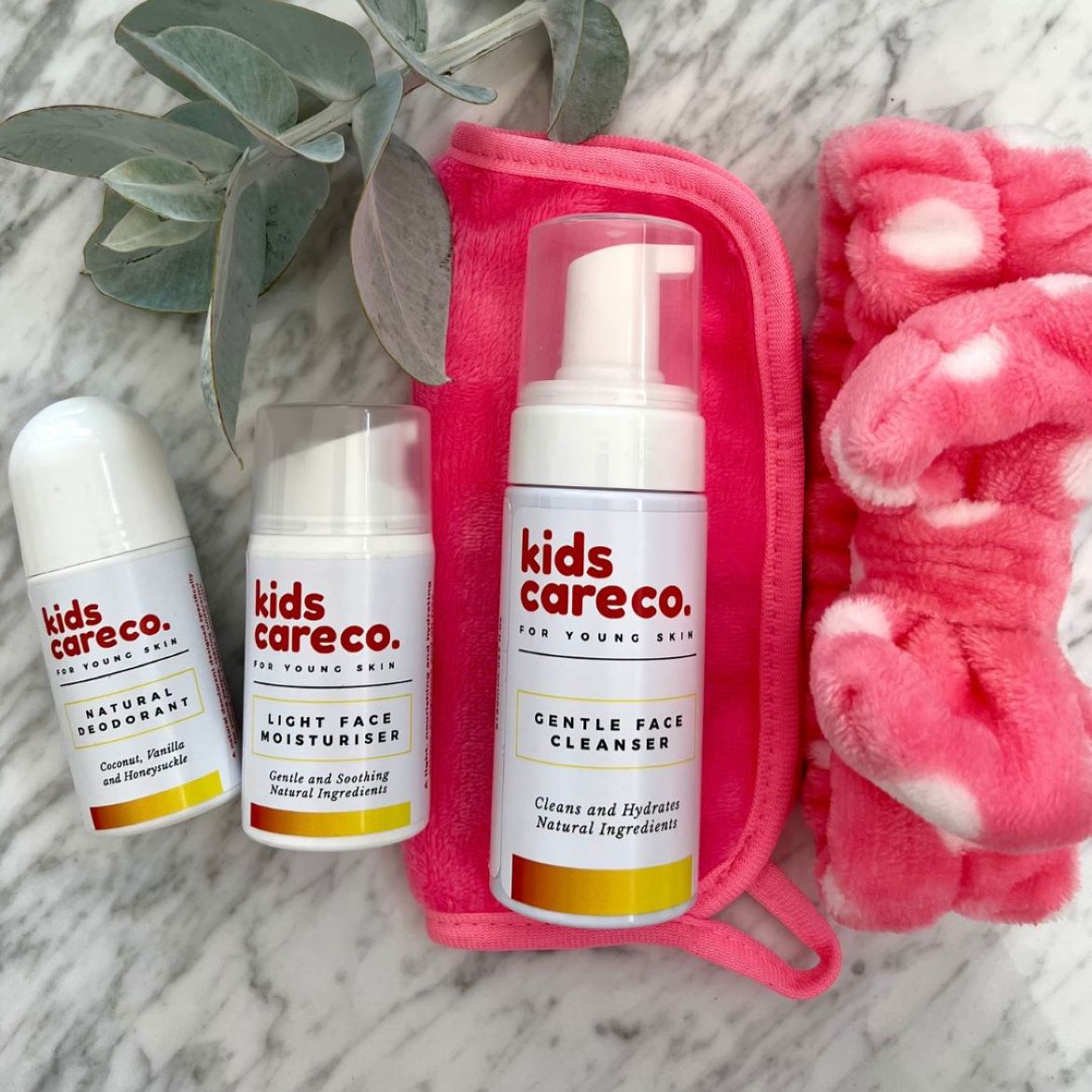 Yin and Yang: How do you balance work and family?
I am still trying to find the secret to an equal work/family balance. I am attempting to reduce the number of hours I spend on the business – as sometimes it can exceed the hours I worked as a lawyer – and put some routine into place. When my week is more structured, I also feel less anxious about trying to juggle everything at once. Having previously worked in an office, I am really grateful to be working from home due to the flexibility and the fact that it allows me to spend afternoons helping the kids with their homework and exercising at any time of the day. Exercise at least four times a week is a priority for me in assisting with management of my anxiety.  
See next page for more…