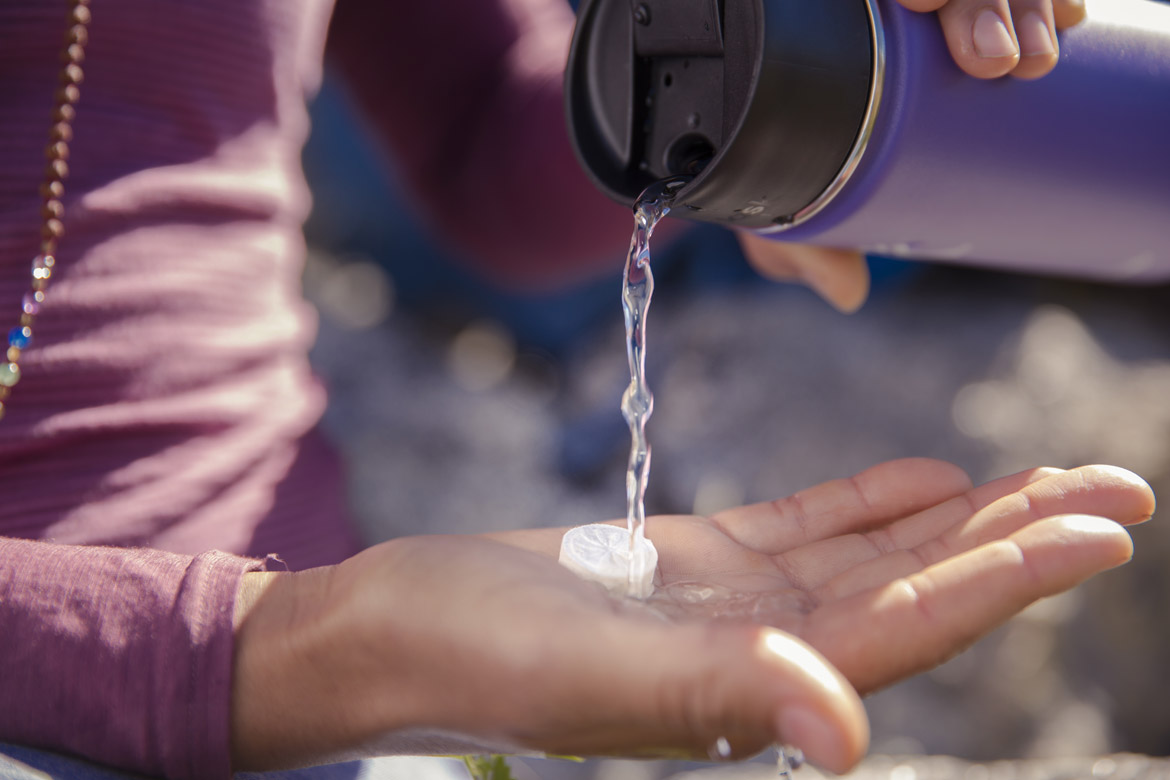 Why are they so awesome?
Dry tablet, ready to use anytime anywhere
Nourishing and moisturizing for the skin
Compact
Handy for first aid kit, glovebox of car, handbag
Great for concerts and festivals, camping and glamping
Biodegradable and compostable, and reusable if only used to freshen up! Pop it away and re-wet it later!
No alcohol or preservatives
You can currently get these in travel tubes of 10 online at www.itsneat.nz. From April they will be available in rice-paper bag refill packs, in quantities of 35 or 240.
You've got two options when it comes to the mix of essential oils:
ESSENTIAL WIPES:
*Copiaba, **Lavender, **Ylang Ylang, **Niouli and *Palo Santo (*wildcrafted **organic)
LUNA WIPES:
Bulgarian Rose Absolute, **Copiaba, *Frankincense, *Ylang Ylang and *Rose Geranium in a base of Organic *Fractionated Coconut Oil and *Argan Oil. (*certified organic **wildcrafted)
---
Keen to get your hands on some of these Functional Botanicals dry wipes? This is a **NZ exclusive** – Neat are the only reseller in New Zealand for this product. So head to their website – www.itsneat.co.nz and get some of these handy little tubes into your cupboard/bag/car today!