Autumn is on its way! We are starting to feel that tell-tale crispness in the air and know that the time change our wardrobe is here. The upside to saying goodbye to summer is winter style is much more fun!
Have you ever looked at runway styles and wondered who would wear that? Certainly not me! Some of this season's favourite trends are the 80s glamour, masculine suiting, and transparent body suits reminiscent of the 90s with luxurious fabric choices like fringe, velvet, suede, and fur featuring strongly. All gorgeous on the runway but absolutely hopeless in real life.
So back here in the real world how are we supposed to wear the runway trends? Blindly following the latest trends can lead to style disasters. So the trick is to pick the trends that are right for you and it is equally important know which ones are not! I am in my early forties and I work from home with three children so 80s glamour and transparent body suits are not for me!
Many mums feel unsure how to update their look when they have limited time and money but there are some quick, easy ways to update for the new season.
Accessorise
The easiest way to update your look is to change your shoes. Simply take your classic jeans and tee look that you wore with sandals and exchange them for boots, add a furry scarf and you are set for winter style. Likewise with dresses and skirts – just add boots and tights for an autumn look.
The shoe of the season is the mule which has made a reappearance from the nineties. This mule comes in a range of heights from super high to the ever practical flat. It can be the busy mums best friend because it is easy to slide in and out off in a hurry when our hands are full.
Luxury fabrics are not practical for mumstyle but we can still incorporate touches of them to our accessories. Look for suede and leather details on accessories or fringe earrings.  If you are not a scarf person, try changing your jewellery. Think chokers, or multi-layer of necklaces!
 Stripes are here to stay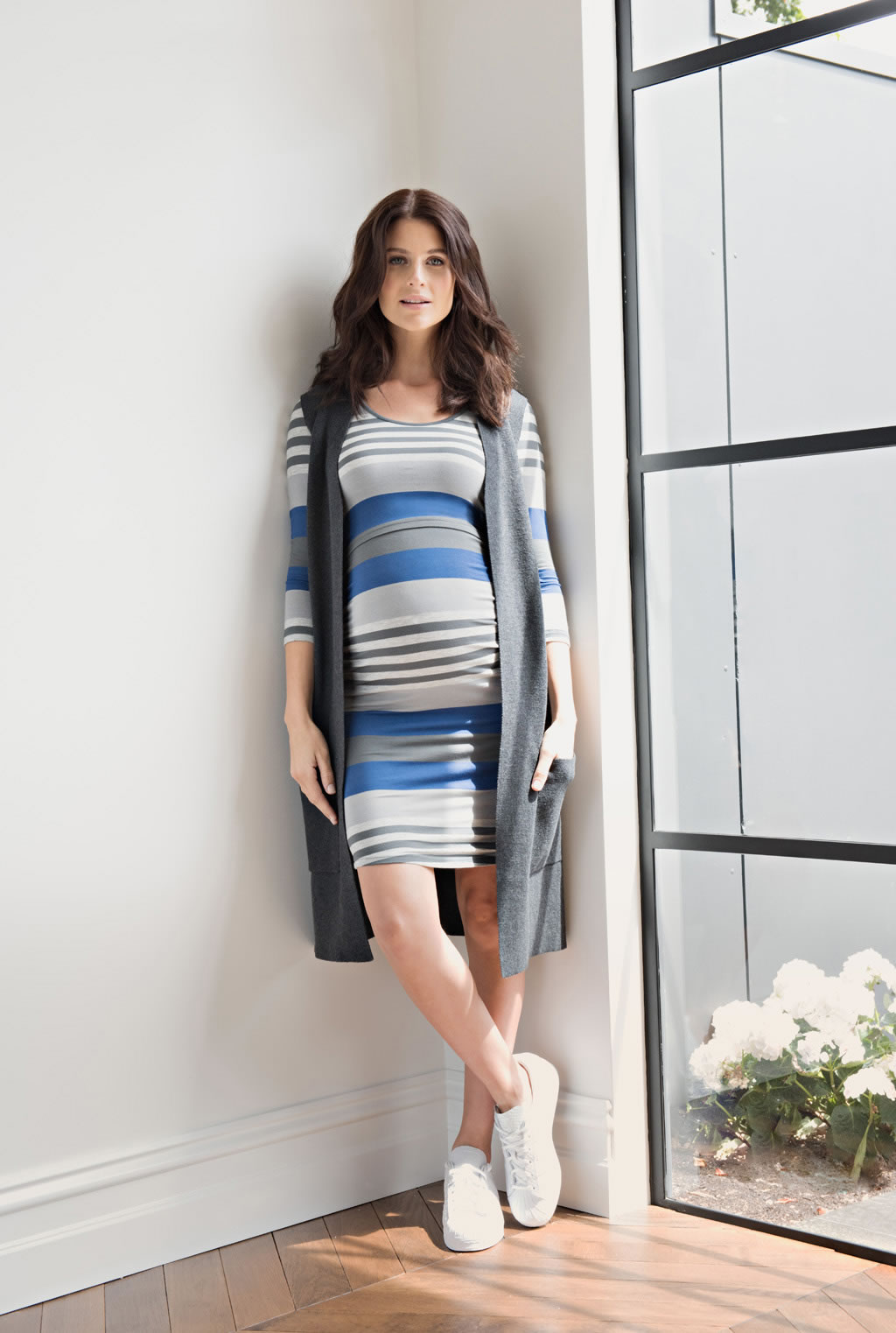 Stripes seem to have nine lives – they keep returning season after season. Striped tees are replacing white tees as the timeless classic. The striped dress worn casually with trainers is a daily staple for busy mums. So if you haven't already got them, buying a couple of inexpensive striped numbers is an easy way to update your look. Don't be afraid of horizontal stripes! One of the biggest fashion myths is that stripes make you look bigger – they don't! In fact they create an optical illusion does the opposite!