Dressed up denim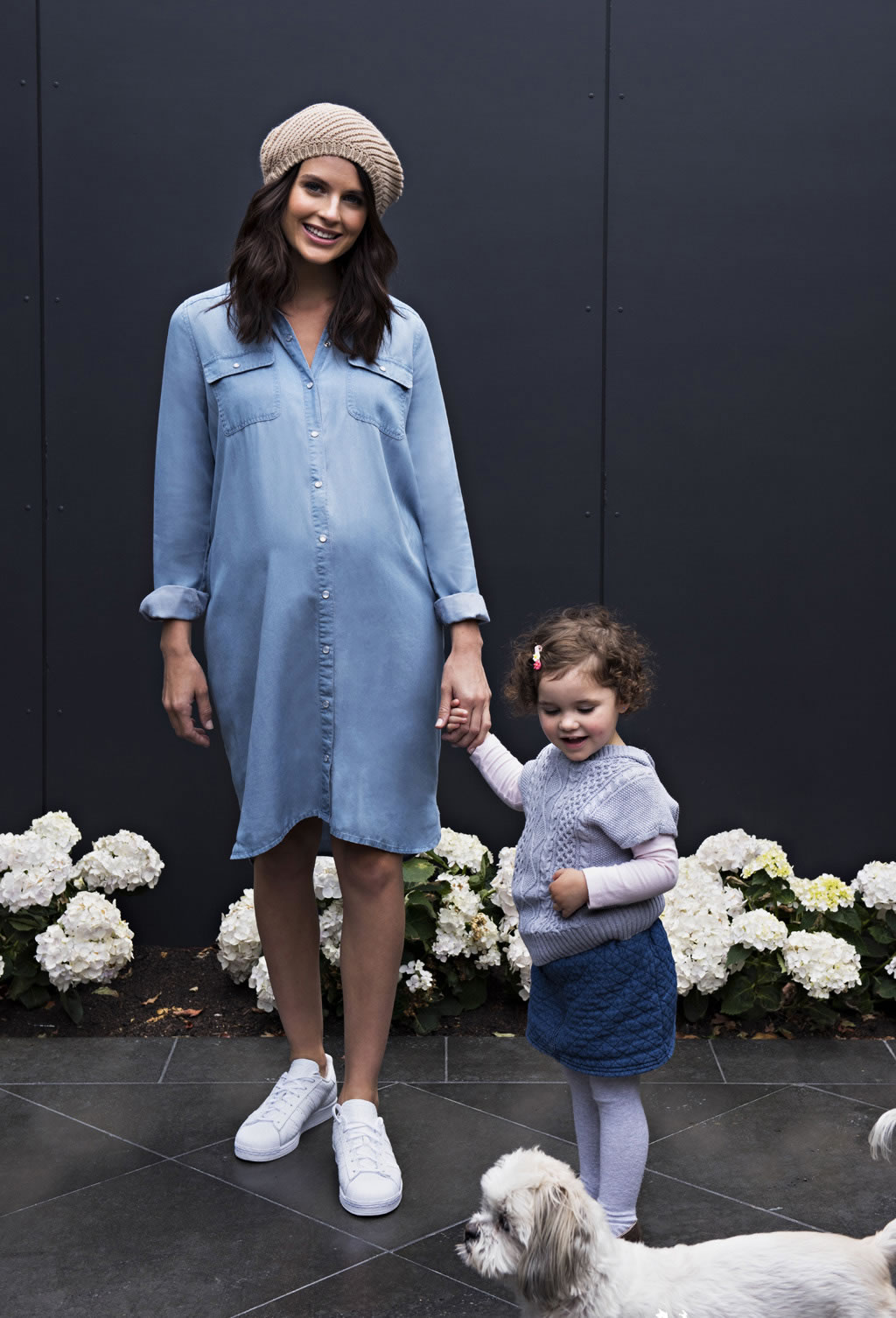 We all love our denim! Denim is again a favourite of the season with a lot of embellished denim on the runways. The advantage of denim is that it is the fabric itself that is the trend so you can pick the styles that suit you best. Denim and chambray is everywhere so you can go for the standard denim shirt or branch out into a chambray shift dress.
And of course we can't forget jeans! Personally I say choose the jeans style you feel most comfortable in. The trend on the runways is moving away from the skinny jean to more high waisted and boyfriend styles which are more flattering on our post baby bodies.
Casual Elegance
Fashion doesn't always have to be uncomfortable! Casual elegance is one trend that mums will love! Once upon a time we wouldn't have dreamed of wearing our trackies outside the house. But now there are a range of styles from drop crotch to tailored athletic inspired pants available at every price point so you can pick the pair that suits you best. And soft relaxed style tops to wear them with.
The trick with look is to team them with the right shoes. You will see them in the magazines styled with heels but most of us will go for trainers. But think designer trainers not the ones you wore to the gym.
Caped Crusader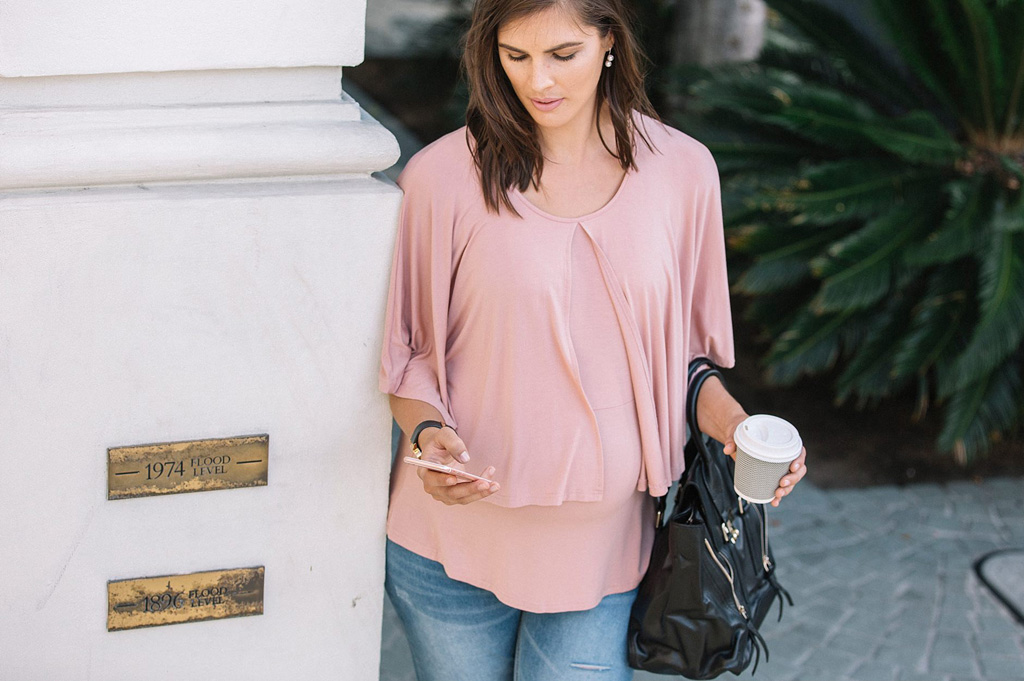 Capes are in. You might think capes are for superman costumes but there are some cute styles for you too. Caped style details at the top can draw the eye up away from areas you want to hide. And you can't go past some of the gorgeous cape style over coats that are perfect for the kindy pick up.
Give them the cold shoulder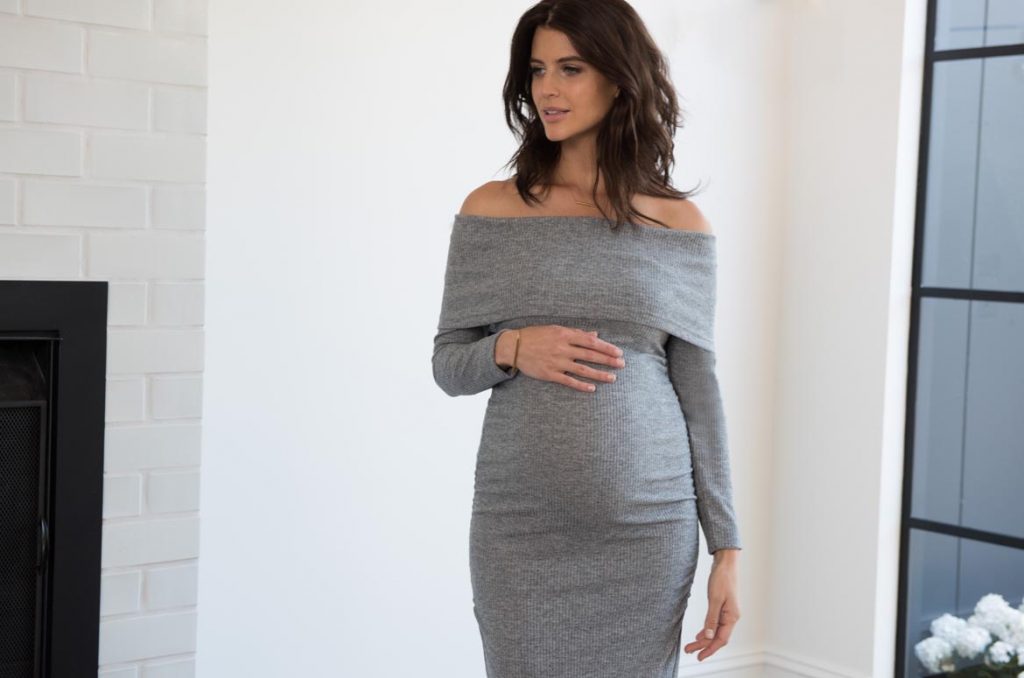 If you are looking for something that is a little dressier the bared shoulder trend is a great option. The good thing with this trend is that shoulders look great regardless of your age or weight. The only rule for this trend is make sure you have the right bra because a bra strap totally ruins the look.
So ladies it is time to get Winter ready!  Take advantage of the new season to have a little fun, play with different looks.  But remember to choose styles because they make you feel great, not just because they are in fashion. Yves Saint Laurent said "Fashions fade. Style is eternal!"
---
Ripe Maternity and Amor & Grace style available from Mrs Smith Maternity.