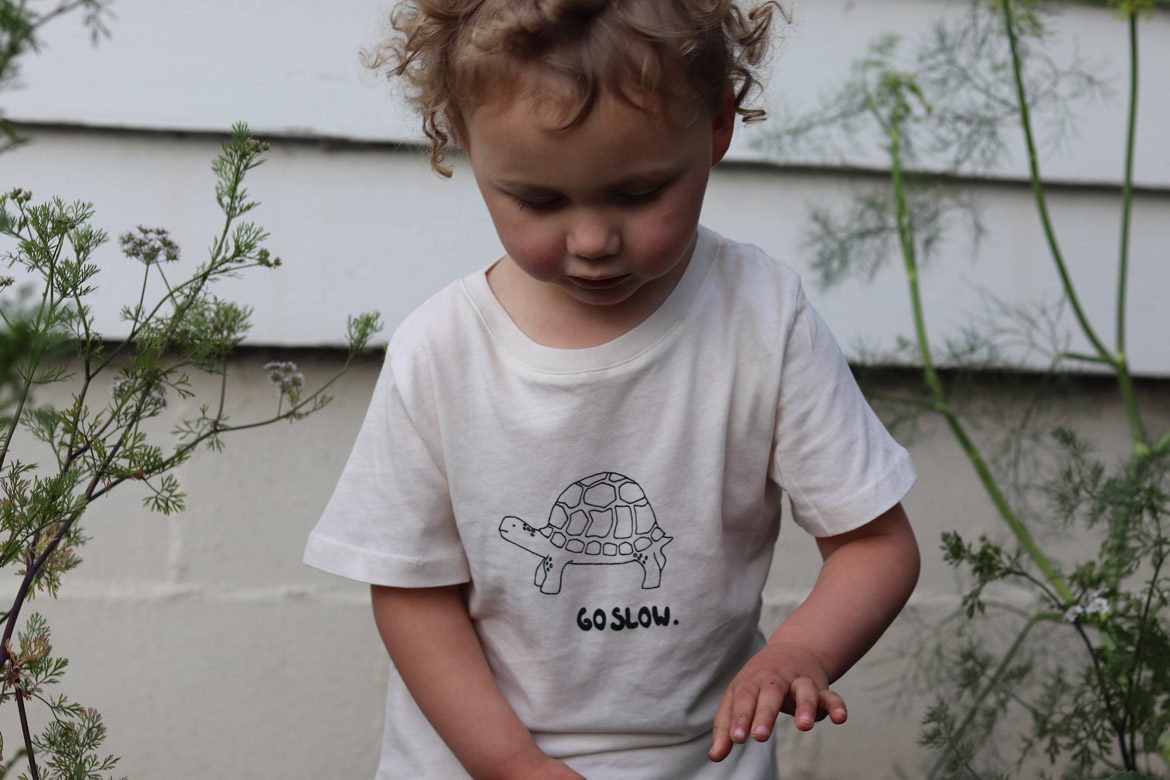 The Drive: What challenges have you overcome?
In the beginning finding the time to get everything done was a struggle. There were so many points of the business that required time that I hadn't accounted for. I spent a lot of late nights at the sewing machine or on the laptop. I think we have finally found our groove and I am finding it easier to divide my work and personal time.
I started the brand with almost no financial backing which was also tricky! But I think starting as a "made to order" brand really helped with that as I wasn't investing in large quantities of stock I wasn't sure I would be able to sell. We have actually just finished up our first season having pre-made stock and it was a huge success!
When Hudson was born I struggled to find boy's clothing in the style and colours I liked, so made up a few little pairs of linen overalls. It wasn't long before I had orders from friends then decided to turn it into a business.
For better or worse: What are the pros and cons of running your own business?
A pro for me is definitely having total creative control over each collection. In saying that, I usually run all of my designs past my "support crew" (my mum, partner and bestie) before I finalise them.
Cons – It is hard work. It definitely requires a level of passion just to keep at it. These first few years when the brand is still growing is always going to be difficult and without the passion and outlet for creativity I don't know if I could've kept it up.
Hopes and dreams: What next?
So many exciting ideas and places we would love to take the brand! We have just signed a couple of international retailers which is really exciting. One is in Europe, which is particularly exciting for me as European kids' fashion is a huge inspiration.
Other than that, just watching the brand grow naturally is amazing to me. It has already exceeded anything I could've dreamed for it so whatever comes next is just a bonus!
---
To learn more and to shop the range, visit the Hudson & The Hare website, and follow them on Facebook and Instagram for all the latest news, offers and inspiration.