A husband-and-wife team from the east coast of Australia, Jenny and Pete are on a mission to encourage others to live full and flourishing lives. They created Love Their Soul to provide ways to care for others and care for the planet. Understanding both the cost to your wallet and the environmental impact of disposable nappies, they have created a beautiful range of disposable nappies for boys and girls. They have also curated gorgeous care packs for women, specifically tailored to comfort those who are hurting and grieving, with a particular focus on women who have experienced a miscarriage. Here they talk to The Natural Parent Magazine about the inspiration behind Love Their Soul, the challenges they have overcome, and their hopes and dreams for the future.
The passion: What inspired you to set up your business?
We want to see all people live full and flourishing lives – both in this generation and the generation to come. We pursue this vision of ours by helping people to care for their family, care for the planet, and care for others in need. We have seen the waste we have produced when raising our young family. We have also seen how hard it can be to care for others in need – either those less fortunate, or the people in our own lives who are doing it tough. That is our motivation, and our reusable nappies and care packs for women are the ways we are looking to express this at present.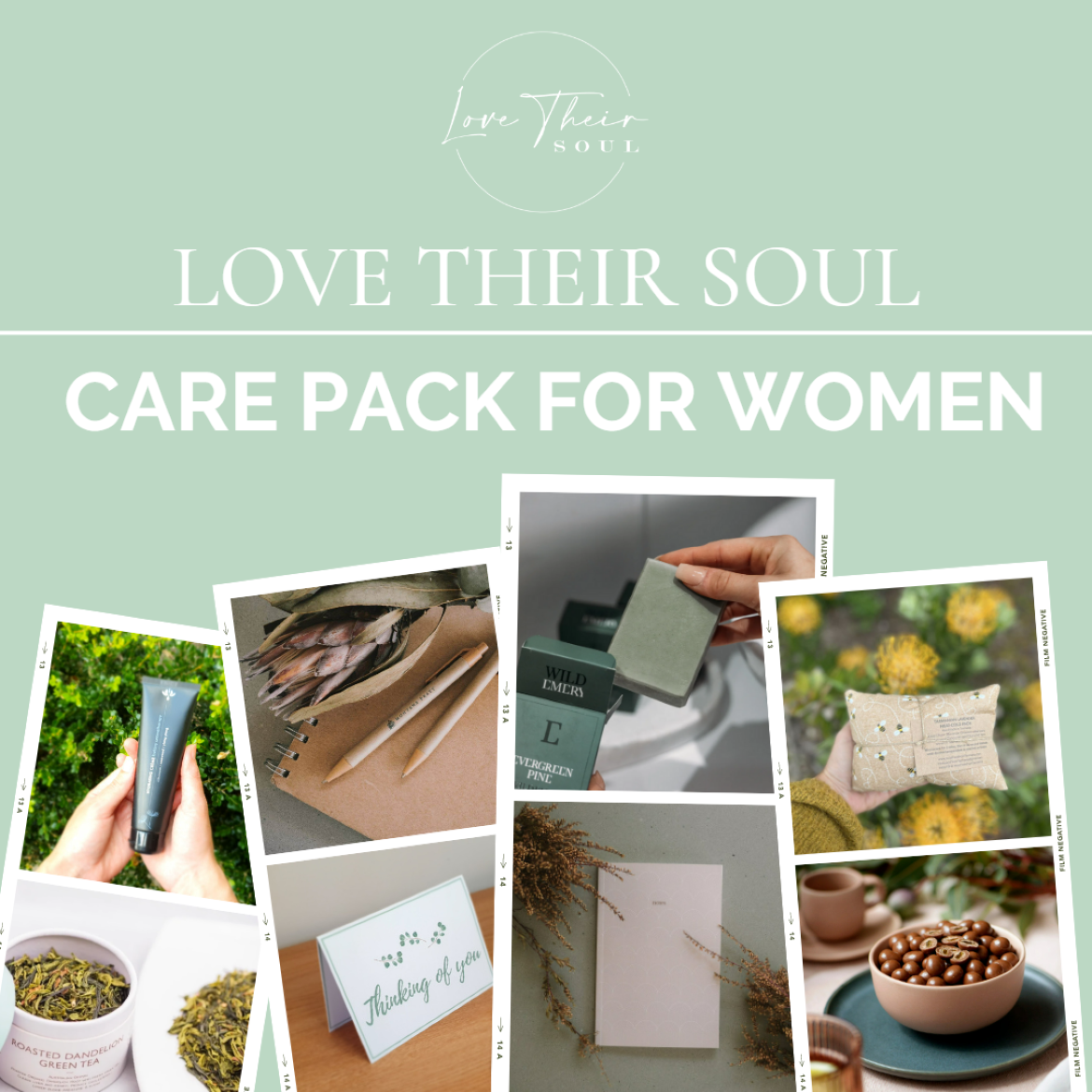 The launch: How did you start out in the beginning?
We started our reusable nappy line after reflecting on the challenges we had seen in using reusables ourselves. We wanted to support local Australian artists to develop beautiful patterns that would be great for baby boys or girls.
We started by engaging with a local artist we knew to develop our pattern design concepts for our first run of nappies. We also worked hard to develop the nappy design we found most useful for us – which includes double gussets and a reusable liner with every nappy. This involved a lot of testing and iteration as we worked to get the designs right. This was an iterative process, but in the end helped us develop a beautiful product we are proud of.
For our care pack for women, this was also a personal journey, but one where we reflected on the things that have been most helpful during times of challenge for us. For me, this has been things like hand creams, chocolates and soaps to help me feel special, heat packs to provide comfort and journals to help me reflect on everything that's going on in life. By bringing together all of these things into a beautiful package of Australian-made items in a beautiful box has been a really rewarding project as we seek to help others feel loved, comforted and cared for during their difficult times.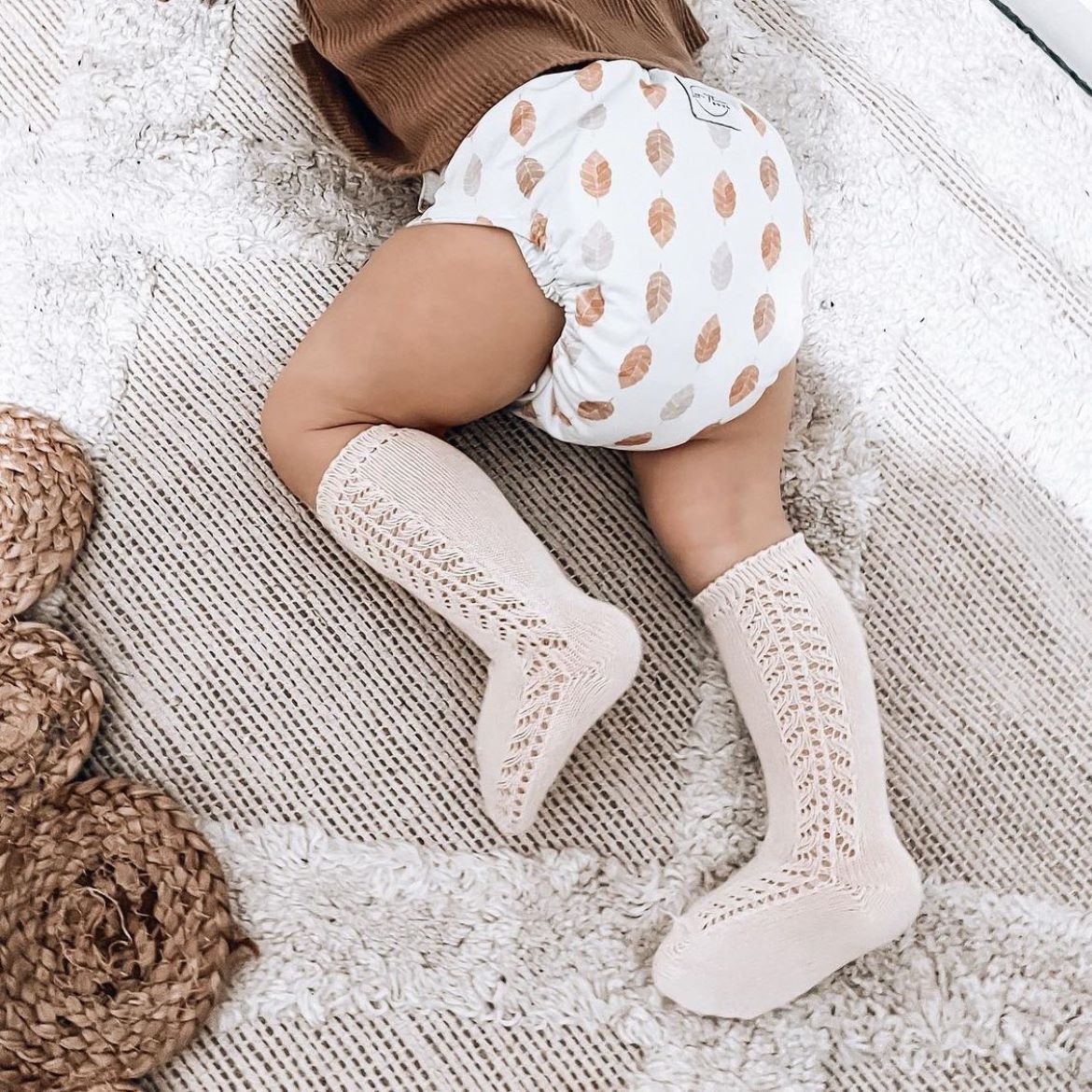 The innovation: What was the biggest breakthrough for you with your business?
We are committed to giving 50 per cent of our profits to Compassion Australia to help mums and bubs in need. This has been a huge decision for us, but one we are really passionate about. So not only by using Love Their Reusable nappies can you help reduce landfill and the cost of raising your family, but you can also directly give back to those in need. But perhaps more than this, after experiencing four miscarriages ourselves, we have also recently launched a new care pack that seeks to show love, comfort and care to women. This is particularly targeted at those who are going through a difficult time – either through a miscarriage, sickness or other challenges that can come your way during life. This care pack is especially close to our heart and is full of all the items we found most helpful and comforting during our times of grief and sorrow.
Yin and Yang: How do you balance work and family?
This is a challenge, especially when you get sick, or are looking after a family member, or when someone needs to travel. But we have learnt to just do what we can, to try and be content with where we are up to and enjoy every moment. Sometimes there is only so much you can do, and you just have to do the best you can based on circumstances you are in. For some weeks, that means working really hard to finish the next product. For other weeks, it means letting things be, and focusing on the family.
See next page for more…