With her first baby brand under her belt already, Peta Drews used her experience in the industry, combined with her own parenting experiences to create Koola Baby, a revolutionary sleep support toy for infants. Prior to its big reveal and launch, she talks about the inspiration behind the idea and how you can sign up to be on her VIP pre-order list.
Firstly, tell us about you and your family: 
Yes sure, my name is Peta and I am from a coastal beach town called Newcastle in N.S.W Australia. I have a super small family – hubby and one child but they are so supportive and loving. I count my blessings I have them.
I still call my three-year-old daughter "my baby" I think I will labelling her with this title until I am grey and old as she will be my only baby.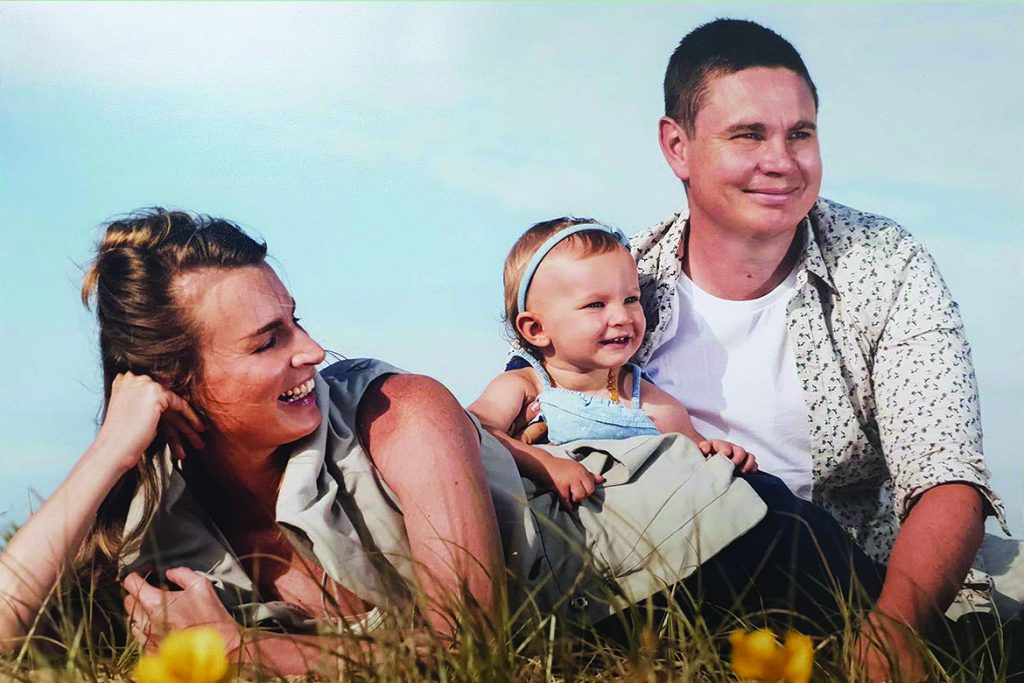 My hubby and I are Special Education Teachers here in our home town of Newcastle, although I have been off work since our little girl was born. I have a health condition so when we decided we were going to have a child we planned for me to work from home so I would be able to be present and not in bed ill for months on end!
We actually weren't sure about starting a family because I was too unwell, but being out of a stressful environment and away from people, my health has improved immensely. We try to live a toxic-free lifestyle and eat really well and it really has paid off. Health is our main focus, which is why we love your magazine so much. 
Tell us about this baby sleep product and the Koola brand we hear you are soon to launch
This is the second baby brand I have created. I have a good understanding of this industry and I learnt a lot from my first brand. Koola is a sleep toy for infants that supports sleep in many different ways. 
It's been a work in progress for over 2 years- the idea came about from struggling with my baby girl's sleep.
It's still a secret so I can't tell you exactly what it does, but if you are familiar with the famous Lulla Doll you will have some sort of idea. It has some similarities, and if I was to personally describe it in a nut shell I would say: "think of the Lulla Doll but a million times better in every single way"!  
This has never been done before (hence why I cannot expose the details until it is ready to launch) There is a huge amount of scientific research to support health benefits of the unique function we have embedded into our Koola doll. The research shows positive health outcomes for babies and a lot of research has been conducted with preemies in NICU too. I am really excited to give them to the hospitals to support those little tiny babies. It's one of those things if you have grown up kids you will say "I wish we had this when I had babies"!
See next page for more…