With a lifelong passion for art and creating, Emy Oikawa was undeterred by suggestions that she might struggle to make a living in the art industry. Believing in herself and her talents, she started out making creations for her friends before taking the plunge and launching Eclo Art, producing beautiful, unique pieces of art and colouful, handmade jewellery. A Colombian-Japanese artist and product designer, she expresses the exotic beauty of nature and different cultures of the world through her clay creations and original art pieces. Here she talks to The Natural Parent Magazine about the inspiration behind her business, leaving her home county of Colombia to start a life in New Zealand, and her hopes and dreams for the future.
The passion: What inspired you to set up your business?
Several family members and friends would criticise my passion for art, as it's a notoriously difficult industry to make a living. Part of me wanted to prove them wrong, but I also knew the interest was out there for my products, as I had been making commission art pieces for years prior to opening Eclo Art.
I come from an entrepreneurial family where I've learnt the importance of hard work and taking risks. When I arrived in New Zealand in 2015, Kiwis took an immediate interest in my unique art pieces. After making several pieces for friends, I took a leap of faith and opened Eclo Art. My vision was to make affordable art pieces and jewellery with the same technique I taught myself over 15 years ago.
The launch: How did you start out in the beginning?
I started out with lots of trial and error. I struggled with many things like finances, buying market stall space, how to display my art at my stall, selling to wholesalers, how to talk to clients, etc. My partner and his family supported me immensely while I was juggling my day job as a Teacher Aide and getting Eclo Art off the ground by working on it every spare minute I got.
The innovation: What was the biggest breakthrough for you with your business?
Focusing on what my audience likes was my biggest breakthrough. Initially, I was making a lot of different art pieces without honing in on what attracts my audience. With a little administrative help from my partner's cousin, I made the connection, and from then on prioritised working for my audience instead of making stabs in the dark.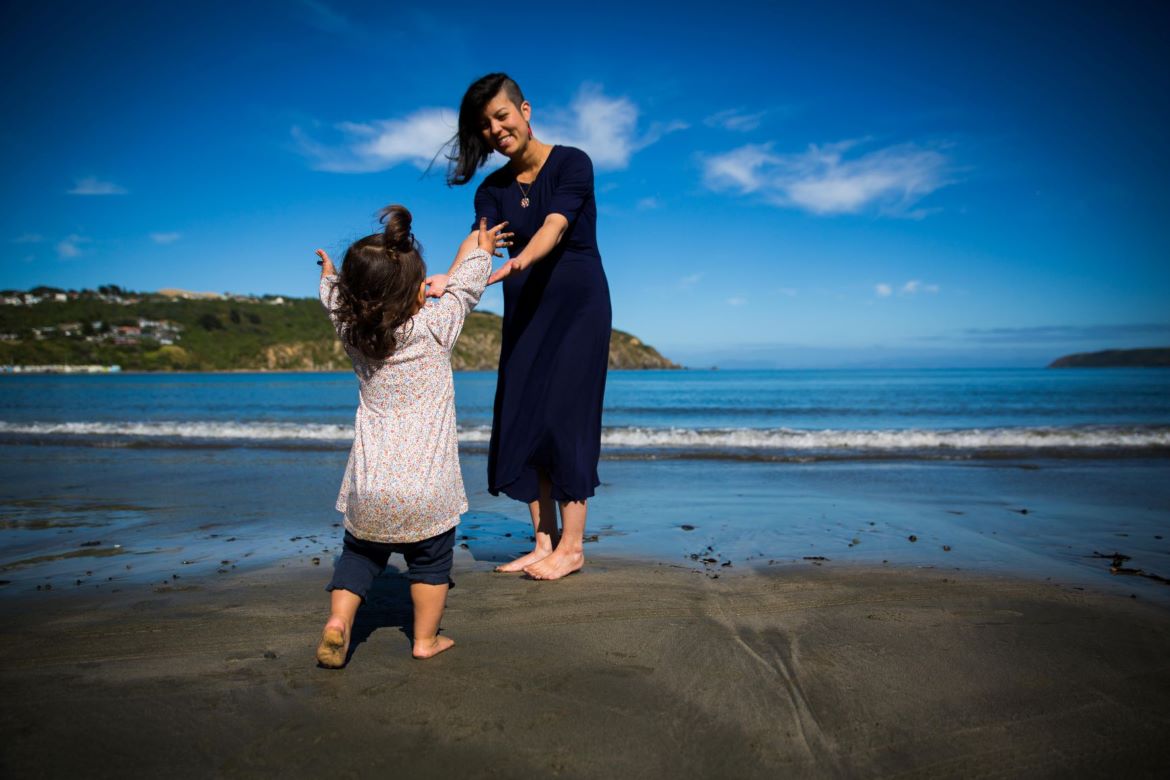 Yin and Yang: How do you balance work and family?
Since I became a mother (two years ago), it's been a game of chasing the 'extra time' I would have, while doing chores and spending time with my now two kids, and that is really hard. I do regularly have to ask for people to help me to look after them while I work on Eclo Art. I definitely have to work during times when I should be resting, like when the kids are napping, or working until late in the night.
I do think that while they are awake, it is so important to give them as much attention and support as possible. I try not to think about answering emails all the time or making pieces of art while they really need us to have a chat, play or cuddles. I have actually got lots of inspiration from mothers around New Zealand and other countries that work from home while looking after kids, to learn how to stay sane and balance work and family more easily.
It's a never-ending game of playing catch-up. I take whatever babysitters I can get – from friends, my partner's family, and often my own family will help keep my two-year-old occupied via Skype! When I am with my kids, I try to keep them as my focus instead of juggling work and kids simultaneously. Sometimes though, I can't avoid this!
See next page for more…