Yin and Yang: How do you balance work and family?
I have three beautiful children 4 and under, so you can imagine my day to day is pretty much organised chaos ha-ha. It's a challenge. My boys are in kindy and daycare 3 days per week – Tuesday, Wednesday, and Thursday – but my little girl is with me. Every time she's napping, I run as quickly as I can to the spare room to pack orders.
I try to complete all my business tasks on the days the boys are at kindy and daycare because attempting to do anything business when all three of my children are home is just impossible! If there are any remaining tasks or orders to pack, then I wait until my children are in bed for the night, so generally after 8pm. I won't lie, it's tough and doesn't always go to plan but I try make it work, no matter what is thrown my way.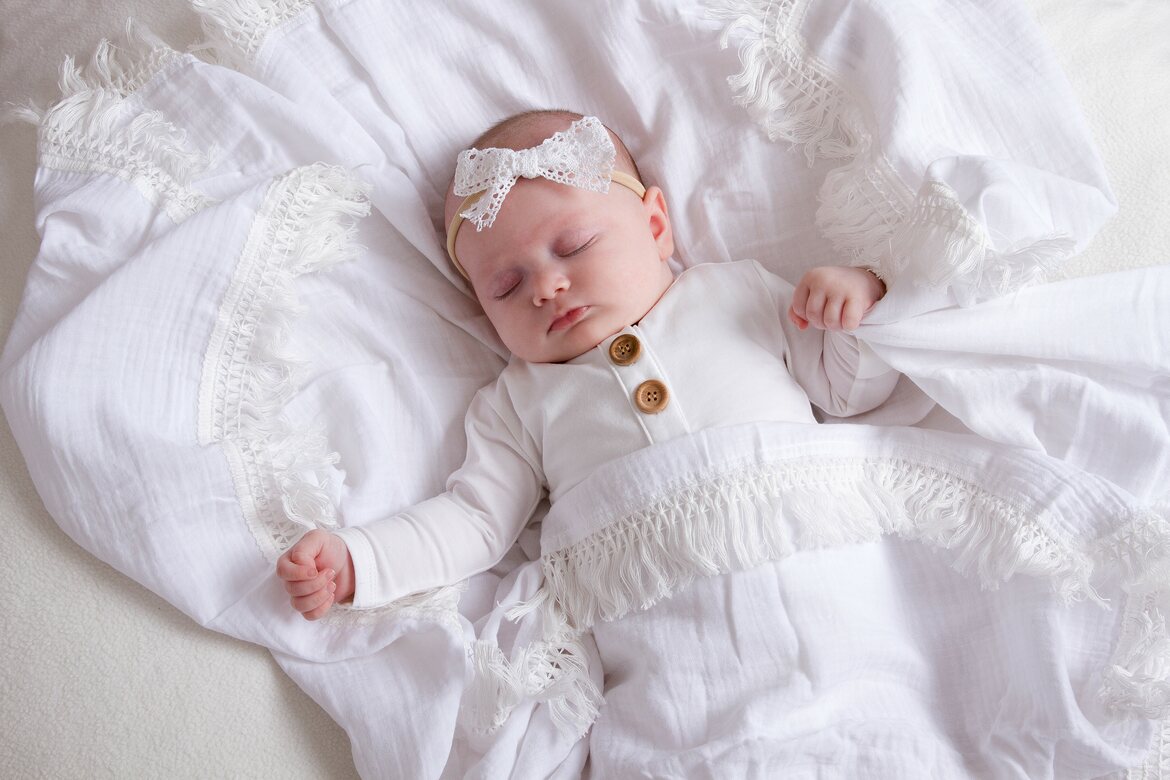 The drive: What challenges have you overcome?
Where do I even start? There have been so many! But by far my biggest challenge has been the use of social media. I didn't know how to use Instagram. I had no idea what a reel was, let alone how to create one. I didn't know how to use stories properly or make my feed look Instagram worthy. And using Canva? Forget about it! I had to learn everything from scratch and to this day I'm still learning, especially when the Instagram algorithm is constantly changing. I must change with it.
Another challenge was selling the knot gowns and matching headwear, at least enough to cover the manufacturing and shipping costs. I had to think outside the box. Knot gowns are quite popular in the US, so I made the decision to wholesale them to US-based businesses. I also hired an amazing ad specialist for 3 months and marketed the remaining stock at a sale price. I'm thankful they sold out by the end of May.
For better or worse: What are the pros and cons of running your own business?
Even though I work consistent hours, I have the flexibility to change them whenever the need arises to suit my family's ever-changing lifestyle. I also love tapping into my creative flair. I'm in my happy place when I use my imagination and bring my ideas to life. The biggest downside is the financial burden. Almost every dollar I make is put back into the business to expand it further. So, it means I don't pay myself a wage but from time to time I shout my family to a pizza night or an outing.
Hopes and dreams: What next?
I hope one day to offer the largest collection of muslin swaddles in Australia – the go-to online store for mums to grab their baby swaddles from. The more muslin swaddles I'm able to sell, the more money I can donate to NICUs and SCNs around Australia.
---
Visit the Riley & Co Kids website to shop their gorgeous range of muslin swaddles. You can also join their communities on Facebook and Instagram.