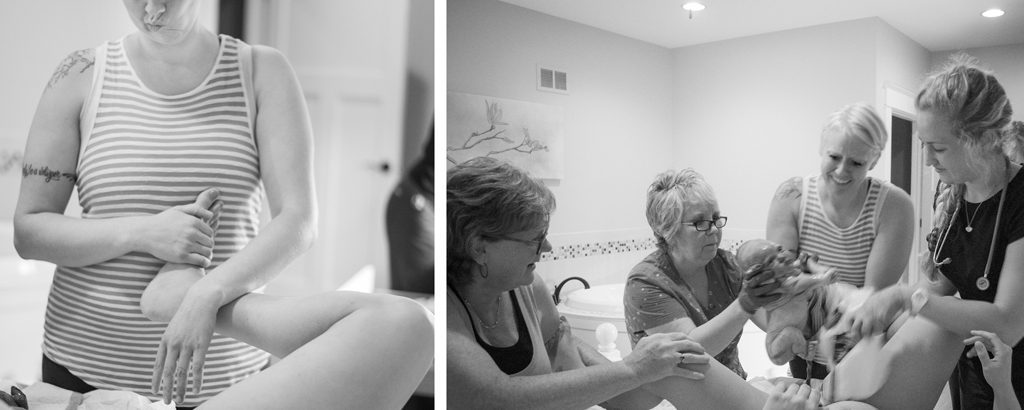 We arrived at the birth center at 10pm, and Birdie came out at 12:34am. I labored in the tub and shower before ending up on the bed. My mother was there as a spectator (and to hold a leg for Birdie's big entrance) and my sister, a photographer, captured every moment of that 2.5 hours perfectly.
Later that morning, my wife Amy, Birdie, and I were back at home when my sister sent me the shot of Amy catching and holding Birdie up for the first time. It left me speechless, and so consumed with joy and gratitude that because a photographer was there to capture it all, my wife will forever have that moment to look back on with our daughter. And we will forever be able to show Birdie, the night she was born.
Before giving birth, I thought a lot about what my reaction would be to meeting Birdie; finally holding her in my hands after all those months. Thinking about it, I would sometimes tear up, or my chest would feel so full I would think it might bust. When they put her on my chest,  all I felt was calm, and familiarity. I already knew her face, her hands, and those tiny bowed legs. As if I had known her all my life, and was just waiting for her to show up.
---
Special thanks to Cassie for sharing her story, and to Elisha May Photography for the photos!