Earthwise Nourish Baby is a range of natural baby care products made right here in New Zealand. Created using the finest quality naturally derived ingredients and essential oils, Earthwise Nourish Baby gently cleanses and nourishes from top to toe, and is gentle enough to use every day, with the bonus of being gentle on the planet too. Their philosophy is simple – if nature makes it, then we don't need to.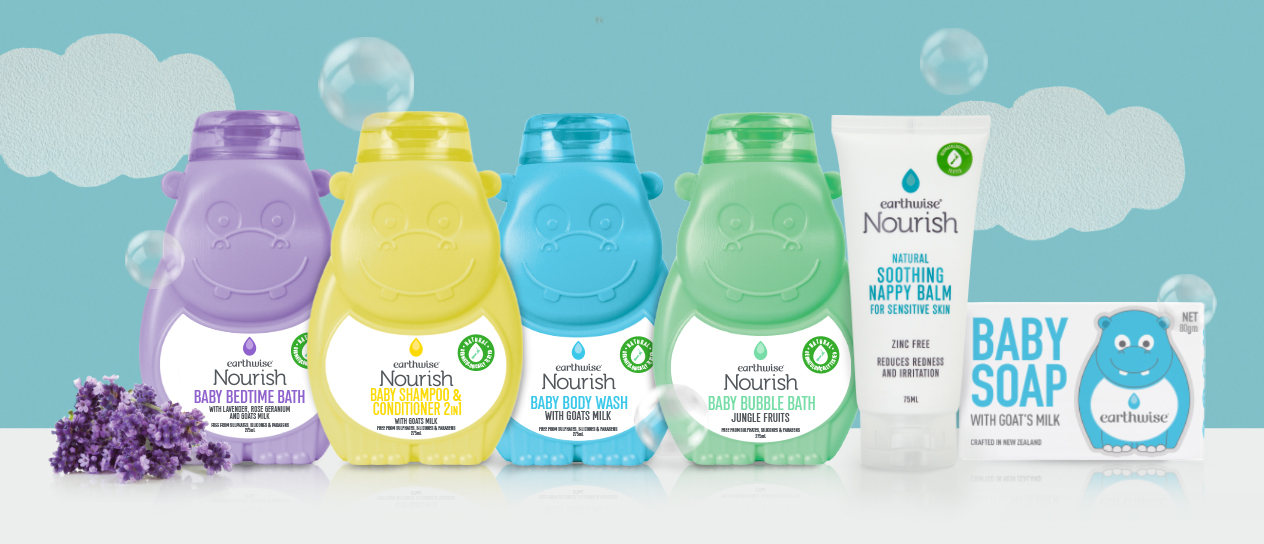 Getting squeaky clean naturally is extra fun with these gorgeous happy  hippos – Baby Jungle Fruits Bubble Bath, Bedtime Bath, Body Wash and Shampoo & Conditioner 2in1. Check out the products available here https://earthwise.co.nz/earthwise-nourish-baby/.  
The range is enriched with the goodness of goat's milk, a natural superstar for delicate newborn skin – known to soothe and moisturise dry or itchy skin and delicately cleanse without stripping the skin of its natural oils. The Earthwise Nourish Baby range is also dermatologically tested and free from SLS, silicones and parabens too, making it suitable for ultra-sensitive skin. For one happy mum it's the first time her toddler with eczema has been able to enjoy a bath with bubbles!
See next page for more…