By Jo McDonald
Every little baby soul's journey is unique. Every mama's journey to bring their little one into the world is so unique and precious. Trying for a little rainbow baby, being pregnant, and bringing them into our world is even more so unique. We know that every baby is a blessing and a wonderful little miracle, and can appreciate how blessed we are that they chose us to be their mama. And we want nothing other than to hold them in our arms. But the thought of allowing ourselves to think that it might be possible, to find hope that it might happen, is sometimes a step too far. 
When you know what it is to lose a little one, there will always be a part of you that will never be the same, and a part of your heart and your body that will always hold that precious soul. 
Something that you could never have imagined happened to you, and so at times even making the decision to try again is one which is fraught with anxiety or doubt or guilt – and we can only ever do what feels right for us at any point in time. And it's one that for most of us takes a lot of courage and strength and resilience, and so many other emotions as well as being physically challenging.
For me, it took a long time to be able to feel ready to try again, or even to have that conversation with my husband. At the start, I feared what might happen if we lost again, or how might I cope through another pregnancy. And I wanted to be able to be the strongest and most loving mama to my children I had in the world with me, and not affect my relationship with them. There are never any guarantees, and we don't know what is ahead of us.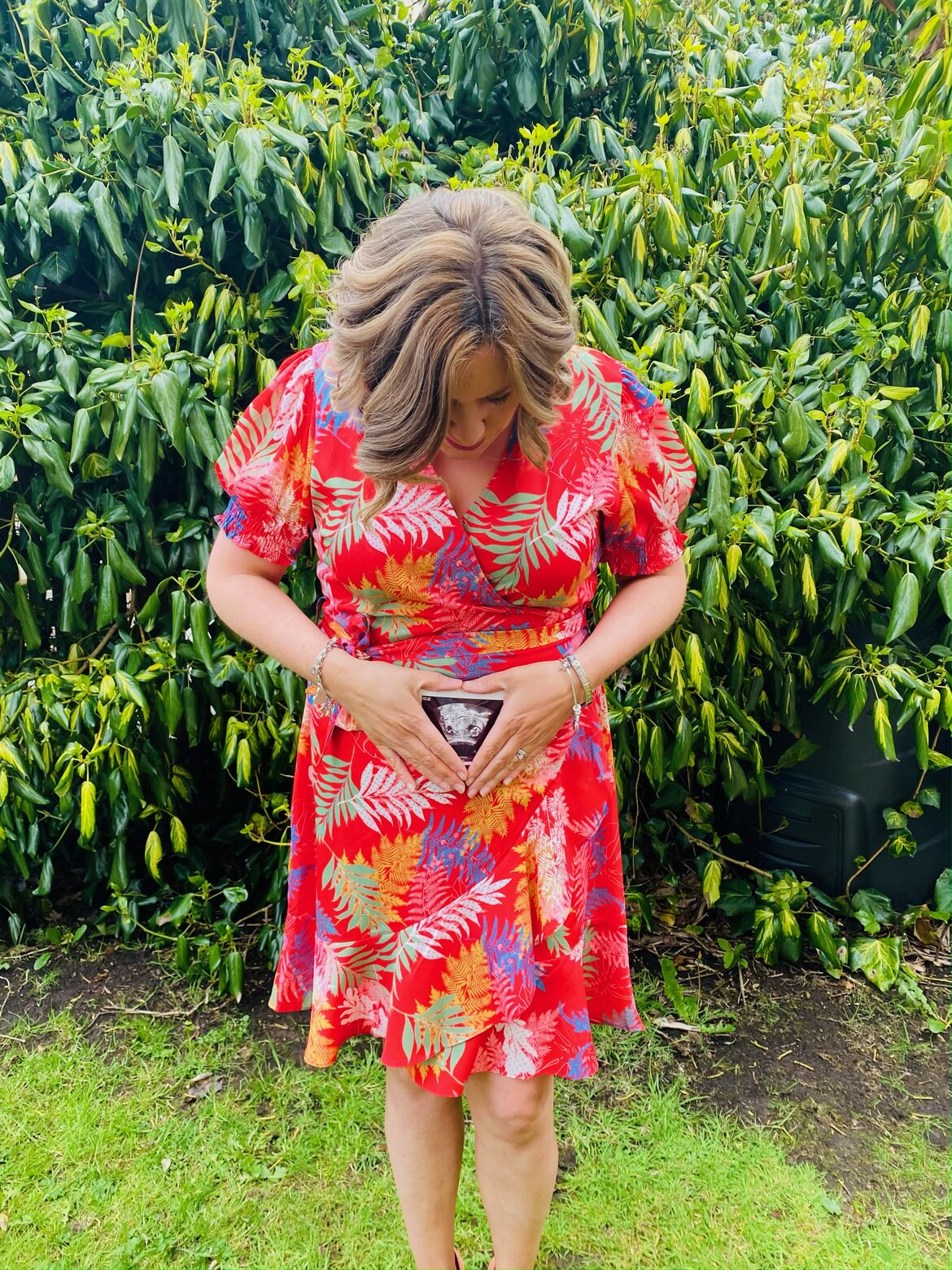 But can you ever hold hope and strength if you're trying to bring a precious little one into the world after a loss? 
I don't know why but I just had a feeling that there was another little baby meant for our family and to bring so much love and joy and light into our world. Every part of my body longed for them so I felt I needed to do something to be able to at least try. 
I needed to find some way of finding strength and love for that precious one and hope that they may come into our world and safely into our arms. As the months (and years) passed, and we found ourselves on a secondary fertility journey, each negative test or cycle was a mix of emotions, but that hope became even more needed, if at times even harder to hold onto. 
I was led to mindset and spiritual practices, none of which I had ever consciously done, or possibly even heard of before. But they were essential in my healing, and to allow me to start to connect to the hope for our precious little one. As painful as the months going by were, that time actually allowed me to continue to heal and process what we had been through, and I will forever be grateful for the hope and strength I gained from them.
These practices became such a beautiful, magical and empowering part of my fertility journey, and all the way through our rainbow pregnancy, and now as we hold our precious little rainbow baby in our arms, right into early mamahood.
Connecting and sending love through Meditation 
Meditation allowed me to really connect so deeply with our little one and send her so much love and to dream of who she might be. I felt that she could feel the love when I connected to her in meditation, or even just by taking a moment in the day to ground myself and do the same. I would use meditation and energy practices before any hospital appointments. I wanted to go into those appointments full of hope and do my best to not let the medical speak and environment impact that.  
Every precious baby Soul is Unique
Part of my healing allowed me to come to the realisation that every baby soul is unique. I allowed myself to believe that each little soul has a different journey. I allowed myself to find that hope and hold that hope that this little one was meant for this world – to connect with them and connect to the magic and the wonder of the little one growing inside of me. 
See next page for more…