Combining her love for children with her passion for sewing, designing and creating, Jacqui Stevenson began making sleep sacks for her friends' babies. The positive response she received inspired her to launch her business, Pēpi Apparel, creating custom-made baby sleep sacks, clothing and accessories. All of her creations are beautifully handmade from quality merino wool. Here she talks about launching her business and her plans for the future.
The passion: What inspired you to set up your business?
After finding my boyfriend's old sewing machine, I decided I wanted to start creating something. Having always loved babies and children, I thought that something related to them was the best avenue to go down. I had made a sleep sack for some friends who were having their first baby and I was so proud of it. It looked amazing, it was custom made, unique and felt so nice.
During the COVID-19 lockdown, I needed to use my time to do something I was proud of. I had a lot of friends pregnant or with newborns and I had a sewing machine in the house and thought why not! As a child, my grandmother made a lot of our clothes and had taught me some sewing basics so it was a good project, creating something cool and testing my skills.
Since then, the number of people around me who have announced they are pregnant is astonishing. Maybe it's because I notice it more now, but there is an overload of babies, which I love.
The launch: How did you start out in the beginning?
I made a few sleep sacks from fabric in the back of my mum's linen cupboard, really just because I had the pattern and the time. I actually put a post on my personal Instagram page asking if people thought it was a good idea to start a business. The response was huge. It turned out so many people were pregnant, had little babies or knew someone who did.
When Spotlight became an essential service, I ordered some fabrics and just took some orders for friends with babies in their lives. I think once I started custom-making them for people, I learnt a lot, because I really had to make sure that I was creating quality products. This meant a few test runs using old sheets to make sure when I did the real thing, it would have the right shape and right finishings.
From there, I decided I could set up a website and make this a real thing. I always knew it wouldn't be huge quickly, but the slow burn was what I needed to make sure I was making my products properly.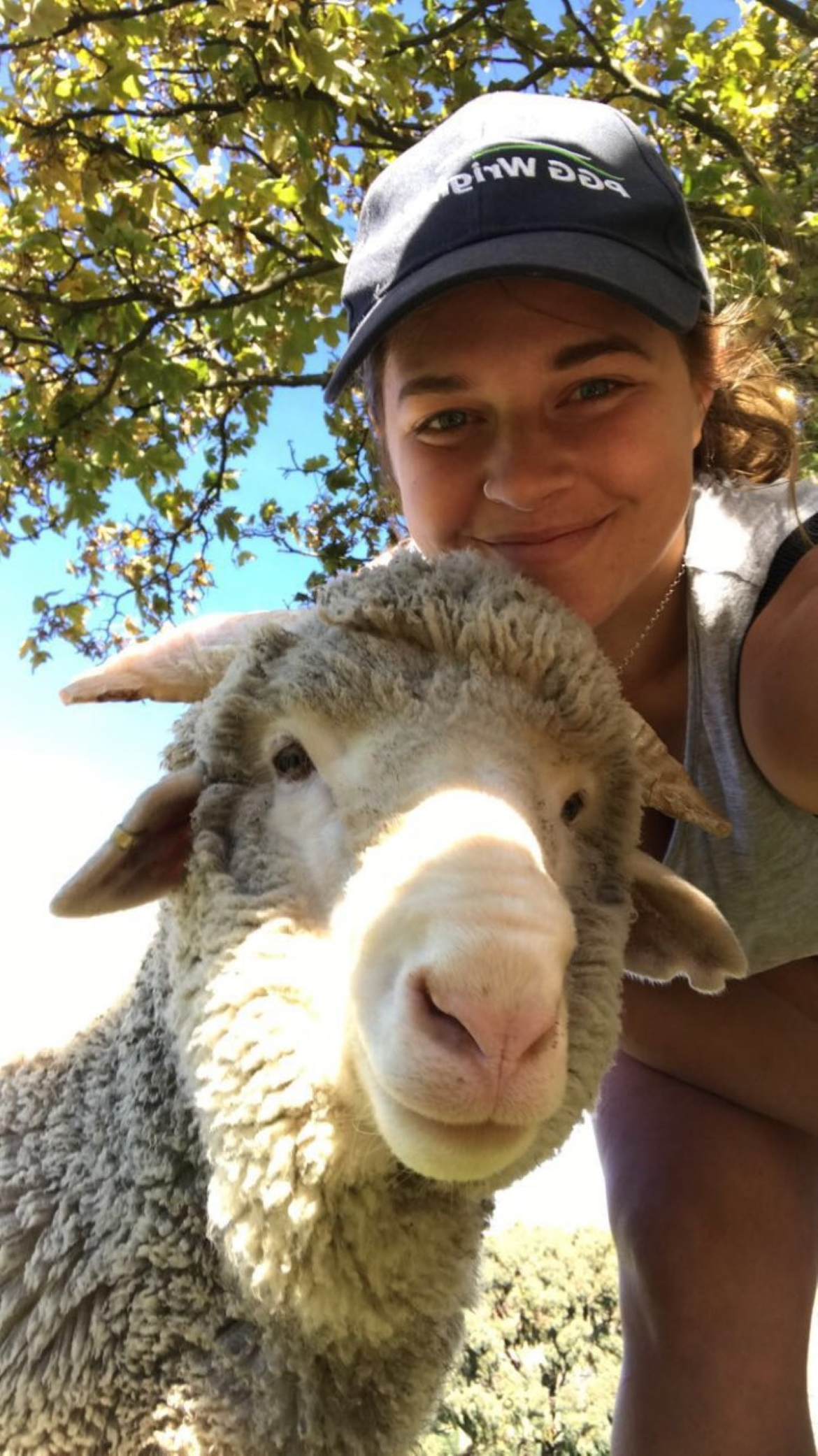 The innovation: What was the biggest breakthrough for you with your business?
My breakthroughs came in two forms: a mindset one and one from a practical sense. I think personally, the breakthrough was when I realised I really could do a lot with this business. When my friends started ordering them, then telling their friends about what I was doing, it blew up a little bit. My Facebook page got 300 likes in a week and I went into a bit of shock really.
Then professionally, when I first got a message from this magazine, that was really exciting. I think that was just knowing that someone out there was looking at my work, appreciating it and wanting to help get it out there.
Our family owns a sheep station and we run about 6,000 merino sheep. When we shear them, the wool is contracted to Icebreaker, the clothing brand. So, I always knew I wanted to support the wool business. I had a lot of contact with New Zealand Merino; they helped me source lots of fabrics. They are a sales, marketing and innovation company so have a lot of different contacts in the wool business. I remember emailing the rep that works for us and he was really interested in what I was doing. That was a huge motivator for me, feeling validated.
See next page for more…